Marketing Innovative Products and Services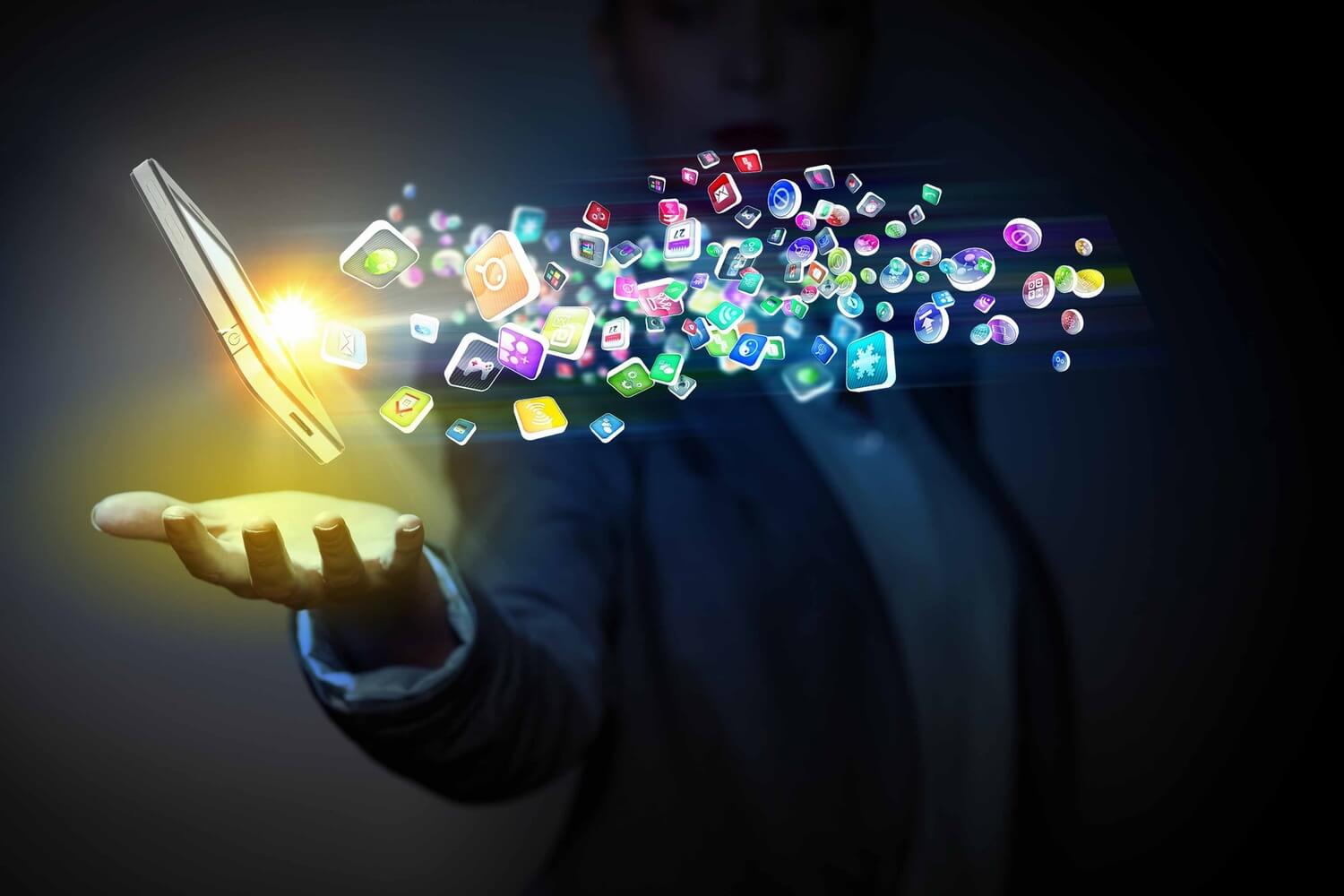 Customer segments, market targeting, differentiation and positioning
Customer segments and segmented marketing
Successful marketing never tries to address everyone's needs, but rather concentrates on the needs and wants of a small group of customers, which are usually referred to as the target group, market, or segment. The reason for doing so is simple and has been already reflected in the logic of the SWOT analysis: successful organizations always emphasize their strengths and downplay their weaknesses, by seeking those customers, which represent a good "fit" with the resources and knowledge the organization owns. In addition, it is advisable to spend one's marketing budget in the most efficient way, i.e. by addressing the needs of those people, who are most likely to make the actual purchase of the product(s) offered. 
You may not end up serving the most attractive (e.g., the most demanding and the wealthiest) customers. However, you should not be unhappy with this fact, as long as you do achieve a right fit among your marketing offer and the existing customers, as well as keep upgrading their knowledge and competences (which guarantees that the more attractive segments could be addressed in the future).
Each marketing is, therefore, segmented, i.e. directed toward a specific market segment, which can be defined in terms of a group of customers, sharing some fundamental characteristics and being accessible, large and profitable enough to deserve attention from an entrepreneurial venture. In addition, your segment should be attractive from the point of growth and competition, since it is not really advisable to enter into target segments/markets, in which the competitors fiercely fight for each customer. In such markets, price wars usually emerge, with competitors engaging in price cutting, which becomes damaging for all of the market participants.
Probably, the most fundamental segmentation decision to be made is related to the choice of the consumer market(s), or the business-to-consumer (B2C) vs. the market of manufacturing and service companies, who need the parts, machines and services, required to build the final product(s) and/or deliver the service(s) to the paying customer. The latter are also denoted as the business-to-business (B2B) market. Your entrepreneurial idea will instantly put you on one of those two tracks, but you still need to recognize some fundamental differences between the two markets, or, to be more exact – the two groups of very different markets. The differences are, by and large, found in[1]:
The complexity and the quantities being sold on the B2B market. An individual customer might be buying, say, a new TV after the old one breaks down, or he/she really wants to obtain the new technology, such as the "smart" TV, which connects to the Internet and is able to communicate with the family's tablets and smartphones. At the other hand, a business customer, engaged in the manufacturing of TVs, will be buying thousands of different parts from their suppliers on monthly, weekly, or even daily basis. Such dynamics of purchasing requires a large capacity and a steady flow of products from the chosen suppliers. This is the reason why many large corporations now look beyond the price offered and look for partnerships and integration of their suppliers in the everyday operations. If you wish to work with Inditex, described in one of the previous chapters, which already has significant own manufacturing capacity, you will need to accept their way of doing things. This means that you will be required to produces small series ("batches") of customized products, as required by managers of local Zara and other Inditex brand stores. This approach is usually referred to as the supply chain management, meaning that the leading partner offers partnerships and long-term commitment to their suppliers, who are given access to marketing information and other resources, required to work together in satisfying end customers' needs. This is why you should consider the B2B-related entrepreneurial ideas, although they may not be as easy to come by.
Although the B2B markets represent great opportunities for new entrepreneurs, they may be prohibitively demanding, if you do not already possess a high level of professional competencies. In these markets, you will be dealing with clearly defined standards of quality and deadlines to be met. They will be enforced by your partners' purchasing staff, who are highly skilled and have a lot of industry experience. They will also need to be personally attended to, in order to create a good business relationship and ensure that they perceive you as a trustworthy business partner. This is where personal selling comes into play, with your sales representatives being the key people in presenting the advantage, provided by your marketing offer.
Segmentation, targeting and positioning
Going back to the B2C market, where most of us has the extensive experience in shopping for different consumer products and services, there are several ways to perform the market segmentation. The most obvious way to identify the potential market segments is to choose your market(s), according to the geographical regions, which might be served, either within a certain country, in the European Union (EU), or anywhere else. This is the geographic segmentation, which makes a lot of sense, if the location of your customers implies different needs and characteristics. For instance, within the EU, there could be significant cultural differences among the Mediterranean countries (such as Croatia, Greece, Italy, Portugal, Spain), the countries located in central Europe (including Austria, Germany, etc.) and, say, the Scandinavian markets (Denmark, Finland, Sweden, as well as Norway – a country closely related to EU). These differences will be very important when choosing certain products and services, which creates a realistic opportunity for geographic segmentation.
Another logical way to group your customers is the demographic segmentation, which uses different demographic variables, with the age, gender, income, education, etc., to identify groups of customers with specific needs, characteristics and behaviors. The differences among these groups are, usually, so striking, that no aspiring entrepreneur needs specific explanation on the different approaches to the young and older customers, men and women, people belonging to working class professions and those engaged in highly paid professional jobs, etc. For instance, if you are opening a health-conscious fast food restaurant, you really need to clearly define your customers by using the demographic criteria. You should be instantly aware that the customers, inclined to the global fast food chains, such as the McDonald's or the KFC, or the more local, European fast food operations, including the UK's Wimpy, the German Nordsee, or the Spanish Telepizza, are not your target group. You will be, rather, looking at the diverse groups, such as children from health-conscious families, who would like to avoid the problem of child obesity; young, or middle-aged professionals with potential health problems, but still have no time, or motivation to prepare their meals at home; vegetarians and vegans, who might be looking for a quick snack on-the-go, without giving up their principles in food choice, etc.
STUDENT ACTIVITY:
Take a look at the following You Tube video, with an explanation of the McDonald's segmentation approach:
Try to identify the customer groups for a health-conscious fast food venture in your community. Is it possible to use any of the global fast food chains' marketing experiences in your case?
Generic personalities and lifestyles represent the core of the psychographic segmentation, which was, once, clearly delineated by the lines of social classes. Some centuries ago, ladies and gentlemen were easy to identify and had distinct patterns of consuming, much different from the working classes. With the social classes becoming much more mixed and the social structure providing pretty much everyone a lot of options for social mobility in the contemporary society, values and motivations become significant drivers of consumer behavior. Several useful frameworks for psychographic segmentation have been developed by marketers around the world, including the Strategic Business Insight's VALS™ framework in the U.S. and Canada[2], or the globally oriented CAMEO framework[3], developed by Callcredit Information Group.
The behavioral segmentation looks at the circumstances, in which the product(s) and service(s) are purchased, since the consumption can be associated with specific time of the day (as it is the case with coffee, orange juice, butter, jam and other items, usually consumed for breakfast), or with an annual season, such as the beachwear, Christmas decorations, etc. Another option to develop this kind of consumer segmentation is based on the product/service benefits, as perceived by the consumers in the target group. The benefits are usually distributed among different levels of service, or product models offered. Pretty much all readers of this text should be aware of different configurations of cars, which can be usually viewed on manufacturers' Web sites[4]. This works in the area of services, as well: for instance, the majority of Internet-based services (including the online backup/cloud storage, the already discussed online surveys, Web site hosting, usage of all sorts of applications over the Internet, etc.) can be tried for free, or the free and limited version can be used forever. However, if the customer really likes the service and wishes to obtain some of its advanced features, different pricing plans, also involving varying levels of access to customer service, will be offered. There are other approaches, as well: e.g., a person can be classified as an existing and loyal user, an existing user without loyalty to the brand/company, a potential and a non-user. Different approaches are required for each of these customer categories, in order to manage the successful relationship with a customer, belonging to one of these groups.
Targeting involves choosing one (or several) market segments, in which an entrepreneur wishes to compete, by developing relevant market offerings. If he or she is bold enough (and has enough resources), it is still possible to use the mass marketing and treat the entire market as a single entity, which can be targeted with a single, undifferentiated offer. Nevertheless, this is not especially advisable, as such practice is often considered to be an obsolete reminder of an old age, in which manufactured products were rare and consumers were happy to buy them for a reasonable price, under any circumstances, set by the manufacturer. For instance, Henry Ford, who designed and sold the first mass-produced vehicle – The Ford T Model, could "get away" by selling only black cars, although for a good price (see Figure 5). His proverb that "any customer can have a car painted any color he wants, so long as it is black" has become the adage of this old marketing age.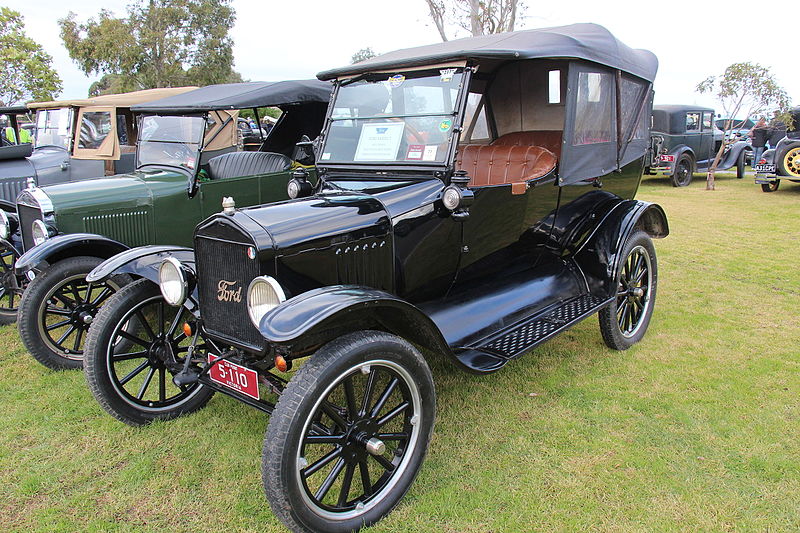 Figure 5. Ford Model T
Downloaded from https://commons.wikimedia.org/wiki/File:1921_Ford_Model_T_T3_Tourer_%2820017659425%29.jpg.  Originally published at https://flickr.com/photos/42220226@N07/20017659425. Used according to the terms, set by the Creative Commons Attribution 2.0 Generic license.
Segmented marketing, which involves differentiation among marketing offerings, is the today's norm, with entrepreneurs being able to select several target market(s)/segment(s). Nevertheless, addressing several markets, with different characteristics, could be a very risky approach, since the customers, paying for a higher level of service, or some premium characteristics of your product, could become very upset, when they learn that a similar offer is available to a different group of customers, for a lower price. They may switch to a lower priced product/service, or choose a competitive offer instead. In both cases, your revenues and, ultimately, profits, will suffer. This process – the market cannibalization, can be avoided, if different brands are developed for the offers to varying target markets[5]. Croatian telecoms have learned this marketing lesson effectively, with both of the market leaders T-Mobile and Vipnet (owned by the Austrian group Mobilkom) offering premium level of service under their brands, while developing the offers, targeting the potential users of the low-cost competitor Tele 2 (owned by the Swedish company), under the brands bonbon (as developed by T-Mobile) and tomato (as developed by Vipnet).  
Another targeting option, which is especially effective for smaller entrepreneurs, with specialized knowledge and/or resources, proves to be the concentrated marketing, which looks into narrow market segments, usually referred to as market niches. There are many opportunities to develop new businesses by targeting the markets segments, which have not been served adequately by larger, more traditional competitors. Such entrepreneurs should have a thorough understanding of the niche markets and do their best to keep healthy relationships with their customers. A great example is offered by the Swiss company, called Laurastar, offering the professional ironing solutions[6] at premium prices. Their top products, go for as much as 3.000 USD on the U.S. market[7], translate to approximately 1.700 GBP in the U.K.[8] and 1.700 EUR in Germany[9]. Although being unbelievably expensive for an iron, the company is doing extremely well by addressing the specific needs of their niche market.
STUDENT ACTIVITY:
Take a look at the following You Tube video, with a Laurastar ad for their ironing system:
(You can also choose and watch other videos, available from the official YouTube channel of the Australian Laurastar division: https://www.youtube.com/channel/UCN23I6BwaeOiRL30IQ7EYpg)
Think about the benefits offered to the customers of the Laurastar products. Identify the segmentation and targeting principles, used by Laurastar and describe them.
The advances in the information technology and the emergence of e-business (i.e. electronic commerce and other forms of doing business on the Internet) have led to the micromarketing, or the one-to-one marketing approach. To put it simply, the customer profiling, as performed by the majority of the top Information Technology (IT) companies in the world (including, but not limited to: Apple, Microsoft, Google…), has enabled the contemporary companies to learn a lot about individual customers' needs, behaviors and motivations. The use of rather affordable data mining and warehousing software packages and massive customer databases enables the service providers to target the individual customer, by developing customized marketing offers and deliver them by cheap, electronic means (such as e-mail, SMS messages, etc.). This trend is often voiced as "the next big thing" in marketing[10] and is, definitely, worth exploring for the start-up entrepreneurs, interested in entering the high-tech industries.
Positioning is the process, in which entrepreneurs and marketing managers try to achieve a unique position for the products and services offered, relative to the position of other competitors in the mind of the targeted customers. It has been first described by the American marketer Jack Trout, who, later on, wrote an influential book, together with Al Ries ("Positioning: The Battle for Your Mind")[11], in which the authors argue that a unique position in the mind of the customer is needed, as an average consumer faces too many ads and, in the process, develops difficulties in perceiving all the messages received. As a result, those become filtered, according to the consumers' previous experiences and values. Therefore, the key to success in positioning is to achieve the favorable first impression, by referring to the market leadership in a subtle way (e.g., positioning the Coca Cola as "the real thing"), or finding a relevant feature of the product/service to challenge the market leader. Some of examples, used by Ries and Trout, such as creating the position of Avis vs. Hertz in the car-rental business, in terms of service quality ("We try harder"), or the positioning of the 7-Up soft drink (as the "Un-cola"), became true "classics" of the marketing industry and the academic courses in marketing.
STUDENT ACTIVITY:
Take a look at the following You Tube video of Al Ries:
(You can also take a look at other videos, posted at the Al Ries' official channel:
https://www.youtube.com/channel/UCgaGxtdvSrGZdf8IqI21sNA )
Based on Al Ries' presentation, identify at least one example of being better vs. being different in your economic environment. How can you apply this idea to your entrepreneurial idea?
Marketing strategies and competitive advantage
Another popular positioning example is also related to the Coca Cola brand, which has been traditionally recognized by the shape of their bottles and glasses, although their current marketing approach successfully emphasizes a positive outlook toward life and achieving happiness[12], by using the "Open Happiness" slogan[13].  The list could go on (and on), but studying specific case studies does not provide enough information on the general (generic) ways an entrepreneur could use to achieve competitive advantage, by positioning successfully, relative to competition. The successful competitive positioning is easily recognized in terms of the bottom line: organizations, possessing sustainable competitive advantage, are able to maintain long-term profits, significantly higher than the industry average. Nevertheless, it is not so easy to get down to the bottom of how to achieve and keep such an advantage.
Many theories have tried to answer this question, but the significant impact in both marketing and management theory and practice has been achieved only by the positioning theories of Harvard professor in strategy Michael E. Porter. His theoretical views are very simple to understand and require that you think about the structure of the industry and how your company should behave within the given structure. The competitive situation in an industry (i.e. a group of competing companies, serving the same customer need and sharing similarities in technology and other operating characteristics) can be described by the five forces model (see Figure 6).

Figure 6. Michael Porter's five forces model
Downloaded from https://commons.wikimedia.org/wiki/File:Elements_of_Industry_Structure.svg. Used according to the terms, set by the Creative Commons Attribution-Share Alike 3.0 Unported license.
Each of the forces, depicted on the previous figure, is related to one of the major sources, disrupting the competitive power of an organization. The threats may come from new entrants (i.e. of new companies, entering an industry), or the substitute products (which can be used to satisfy the customers' needs that you are currently addressing – say, milk vs. tea, as consumed over breakfast; going to movies vs. going out to a dinner; buying a car vs. renting it; etc.). If these forces are strong in an industry, the companies, already competing in it, will have a hard time, trying to figure out how to neutralize them. The same happens when customers, or suppliers, gain upper hand and start asking for better terms of doing business with members of a certain industry.
As the pressure mounts, the existing competitors become nervous and start jockeying for a better position: they might offer deep discounts, or other benefits to customers, in order to take the market share from each other. The market share is an important indicator of marketing success and can be easily calculated by dividing one's revenues by the revenues of the entire industry (i.e. all the competing companies together, including the own revenue). Organization with the largest market share is the market leader, while the others are referred to as the followers, or challengers. Although it is tempting to try taking away competitors' customers, this has always been a risky and expensive business, involving discounting and other marketing incentives being offered to customers one wishes to attract. If such a behavior becomes a common practice in an industry, a price war may emerge, in which everyone is forced to constantly lower their prices, since the "spoiled" customers stop buying, unless they are offered more and more special benefits. This is why the price-based attacks on competitors do not always need to be the default way for everyone to behave. There can be many different ways of competing, without lowering one's price, while some companies may simply choose to tolerate each other and, even, co-operate on some market segments.
In any case, the forces described can have varying degrees of strength and influence to companies, participating in an industry. The best and most profitable structures, from the entrepreneurial point of view, can be found in monopolies, or oligopolies – companies, in which a single provider, or just a handful of them, possess the ability, or a guaranteed position, to provide products and/or services, required by customers. At the other hand, a strong competition is the best option for customers, who enjoy all sorts of competitors' efforts to attract them. Although this may sound silly, regardless of the competitive situation (monopoly, oligopoly, competition…), companies should be following the same piece of advice, provided by M. E. Porter's approach. Namely, the competitive forces are not distributed equally along each industry structure, meaning that many "sweet spots" can be found. Those may be very profitable niches, which have been overlooked by the largest competitors, segments with sustainable growth, etc. Each entrepreneur is supposed to look closely to their industry and position themselves into such a spot, offering a good protection from the negative influence of competitive forces.  This is easier said than done, but Porter's approach extends a generic advice in this area, as well (see Figure 7).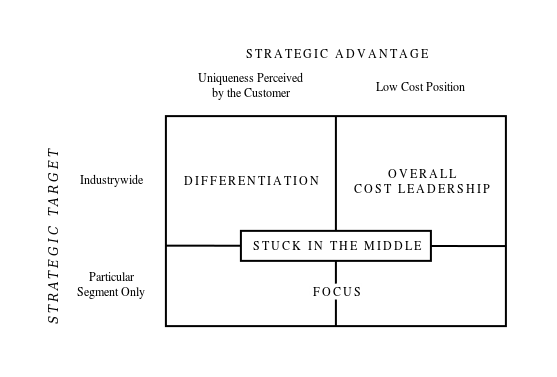 Figure 7. Michael Porter's generic marketing strategies
Downloaded from https://commons.wikimedia.org/wiki/File:Michael_Porter's_Three_Generic_Strategies.svg. Used according to the terms, set by the Creative Commons Attribution-Share Alike 3.0 Unported license.
The previous figure illustrates the generic marketing strategies, which are supposed to provide a single recipe, which should be easy to implement, regardless of the nature of one's business and the industry to which an organization belongs (therefore, being called "generic"). Two fundamental ways, in which entrepreneurs can position their companies, are referred to as differentiation and the cost leadership. The low cost position is utterly simple and advises to conduct business, with the utmost care on lowering costs, which can be translated to the lowest prices on the market. This will be the case if an organization wishes to engage their competitors in a price-based fight for their market share. If the market share is not an objective of a successful low-cost competitor, i.e. considering that all the competitors charge a comparable price for their products/services, such a company will, simply, enjoy a much higher level of profit. Thus, it will achieve the competitive advantage in an industry. There are many examples of successful companies, employing this strategy, such as the European retailers Aldi, Lidl, or Kaufland; the Swedish telecom Tele 2, offering discount prices for mobile communication throughout Europe; the low-cost airlines, such as the EasyJet, Ryanair and many others, flying only from point-to-point, instead of offering extensive connectivity; etc.
The customers, seeking low prices, will be looking for a form of value, which is not exactly appreciated by the more sophisticated ones, who wish to obtain a product of high quality, exquisite design, a high reputation, in two words: something special. Referring to cars, an Audi, BMW, or a Mercedes Benz will be appreciated by those, looking for a superb and reliable German design and quality; Volvo is often bought by family-oriented people, looking for a secure vehicle, which still communicates that the owner is a respectable member of the society; a person, showing off their "sporty" personality will be looking for a small, sports car, such as a Porsche. All of these product brands are communicating a different form of value to their customers, but they have a shared theme: the value is not related to the lowest price on the market. The frugal consumers could go for the low-cost vehicles, such as those, produced by the Romanian Dacia brand, a member of the Renault group. The kind of competitive advantage, based on unique benefits, provided to the customers, is called the differentiation, which, obviously, requires a higher level of costs, but also commands a much higher, premium price, in comparison to other, non-differentiated products and services. Still, this does not mean that the differentiators (i.e. companies, employing this approach) can simply relax, when it comes to their costs. Those have to managed wisely, since the competitive advantage is described by the profits achieved, which requires that costs are kept in line with the amount of value, as perceived by the customers.
The worst position (or, to be more precise, no position at all) is being achieved by the companies, which try to offer "everything to everyone". According to M. E. Porter, they try to put together the lowest costs with uniqueness, which usually ends up by being a bit more expensive than those, employing the cost leadership strategy, as well as a bit less recognizable and, usually, not so unique, in comparison to successful differentiators. Such an organizational version of a "Jack of all trades, master of none" is, in Porter's terms, referred to as being stuck in the middle (take a look at Figure 7 once again). The same could be argued for organizations, still engaged in mass marketing, which do not clearly recognize their target segments and do not adequately engage in positioning.
The strength and size of an organization, as well as its ambition in strategic marketing, will determine the size of the targeted segment. If a company is a market leader, or a strong follower, with a lot of resources, it will, likely, try to dominate the entire market, i.e. engage in a fight for the market share. In terms of Porter's generic strategies, it will look for industrywide market leadership, either by targeting very wide segments, or engaging in multi-segmented marketing. The already described concentrated marketing, usually applied by smaller, or less ambitious entrepreneurs, will focus on a well-defined and narrow target – the market niche. This is usually described as the strategy of market focusing, although the advice on avoiding the situation of being "stuck-in-the-middle" still applies. This open up two opportunities for successful focusing – either being based on cost leadership, or the differentiation. The need of many health-conscious consumers for a healthier fast-food option has been recognized in the U.S. by companies, such as Subway and Chipotle, who try to convince customers their products are fresh and better for health (than the competing ones)[14]. While this may be a good way to achieve focused differentiation, the focused cost leadership will be used by the cheapest of all those Chinese, Indian, or other take-away places, that you may find at your place of residence. Another example for the focused cost leadership is the famous Swedish furniture company Ikea, originally has been catering to a group of lower-income customers, who still wanted to obtain well designed furniture. The company achieved their low prices by smart designs, as well as shifting the transport and assembly costs to the customers themselves, in the form of "assemble-it-yourself" projects, accompanied by clear instruction manuals, useful customer service and the transport/assembly services, charged additionally to those who wanted them[15].
STUDENT ACTIVITY:
Take a look at the following You Tube video, with an interview with Harvard Business School professor Michael Porter, explaining his concept of five forces in an industry:
There is also a very useful video of prof. Michael Porter, doing a lecture on marketing strategy at the University of North Carolina:
(It's a long video, so you might only choose to view the part essential for this activity – from the time mark 9.00 to the time mark 18.00, discussing the competitive strategy).
Discuss the concepts of five competitive forces and positioning in the industry structure by using generic business strategy. How can you apply those to your entrepreneurial idea?
RELATED WORKSHEETS:
After you go through and fully understand the topic(s) covered so far, you should be able to fill in the worksheets 2 and 3.
[1] Source: Saylor.org academy: Principles of Marketing open education resource, http://www.saylor.org/site/textbooks/Principles%20of%20Marketing.pdf, pp. 99-103.
[2] See: http://www.strategicbusinessinsights.com/vals for more information.
[3] See: http://www.callcredit.co.uk/products-and-services/consumer-marketing-data/segmentation-analysis/cameo-global-classifications/cameo-international for more information.
[4] For instance, take a look at: http://www.bmw.com/com/en/general/carconfigurator/content.html for BMW vehicles.
[5] See topic 6 for a discussion of branding.
[6] See the corporate Web page (in English), located at: http://www.laurastar.com/en, for more information.
[7] Compare at: http://www.amazon.com/Laurastar-Pulse-Ironing-System/dp/B00IX2F6QA
[8] Compare at: https://www.amazon.co.uk/Laurastar-Experience-Ironing-Excellence-Purple/dp/B0107VQ3PM/
[9] Compare at: www.amazon.de/Laurastar-LAURASTAR-PULSE-inklusive-X-TREMECOVER/dp/B0097QPSNC
[10] Look, for instance, into articles published in the Forbes (http://www.forbes.com/sites/lisaarthur/2011/09/14/the-next-big-thing-for-marketing), or in the Harvard Business Review, by Don Peppers, Martha Rogers and Bob Dorf (https://hbr.org/1999/01/is-your-company-ready-for-one-to-one-marketing), who were the most important proponents of the one-to-one marketing in the U.S., in the late 1990s and early 2000s.
[11] Ries, A., Trout, J. Positioning: The Battle for Your Mind, McGraw-Hill Education, New York, 2001 (soft cover edtion).
[12] Modified from: https://en.wikipedia.org/wiki/Positioning_%28marketing%29
[13] Source: http://www.coca-colacompany.com/CokeSlogans/
[14] Source: http://www.businessinsider.com/americas-favorite-healthy-food-is-chipotle-2015-7
[15] Source: R. Duane Ireland, Robert E. Hoskisson, Michael A. Hitt: Understanding Business Strategy: Concepts and Cases (2nd Ed), Cengage Learning, Boston, p. 99
Introduction to the module
In this module participants look at the steps taken to market products and services. They will work on real cases involving new products or services.
Download here RELATED WORKSHEETS
The workbook in this course please submit to ljiljana.najev.cacija@efst.hr (UNIST students), s.best@mdx.ac.uk (MDX students),  apenafiel@uma.es (UMA students), upon finishing the assignments.
About authors
Nikša Alfirević is a full professor of Management and an assistant professor of Sociology at University of Split, Croatia. He holds a PhD in Management from the University of Split (Croatia) and a PhD in Sociology from the University of Klagenfurt (Austria). He has developed the Student Business Academy program as a form of student entrepreneurship learning, which served as a foundation found for the SBeA project.
Daša Dragnić is an assistant professor of marketing at the University of Split, Croatia. She has extensive experience in developing programs for entrepreneurial education, consulting small businesses and developing small business policies at the municipal level.
Ljiljana Najev Čačija is an assistant professor of marketing at the University of Split, Croatia. She is also an entrepreneur and a consultant, specialized in small business development and nonprofit organizations strategy and marketing.
For discussion and course related questions visit the FORUM.
Course Features
Lectures

7

Quizzes

0

Duration

60 hours

Skill level

All levels

Language

English

Students

17

Assessments

Self
UNIT 1

UNIT 2

UNIT 3

UNIT 4

UNIT 5

UNIT 6

UNIT 7