Marketing Innovative Products and Services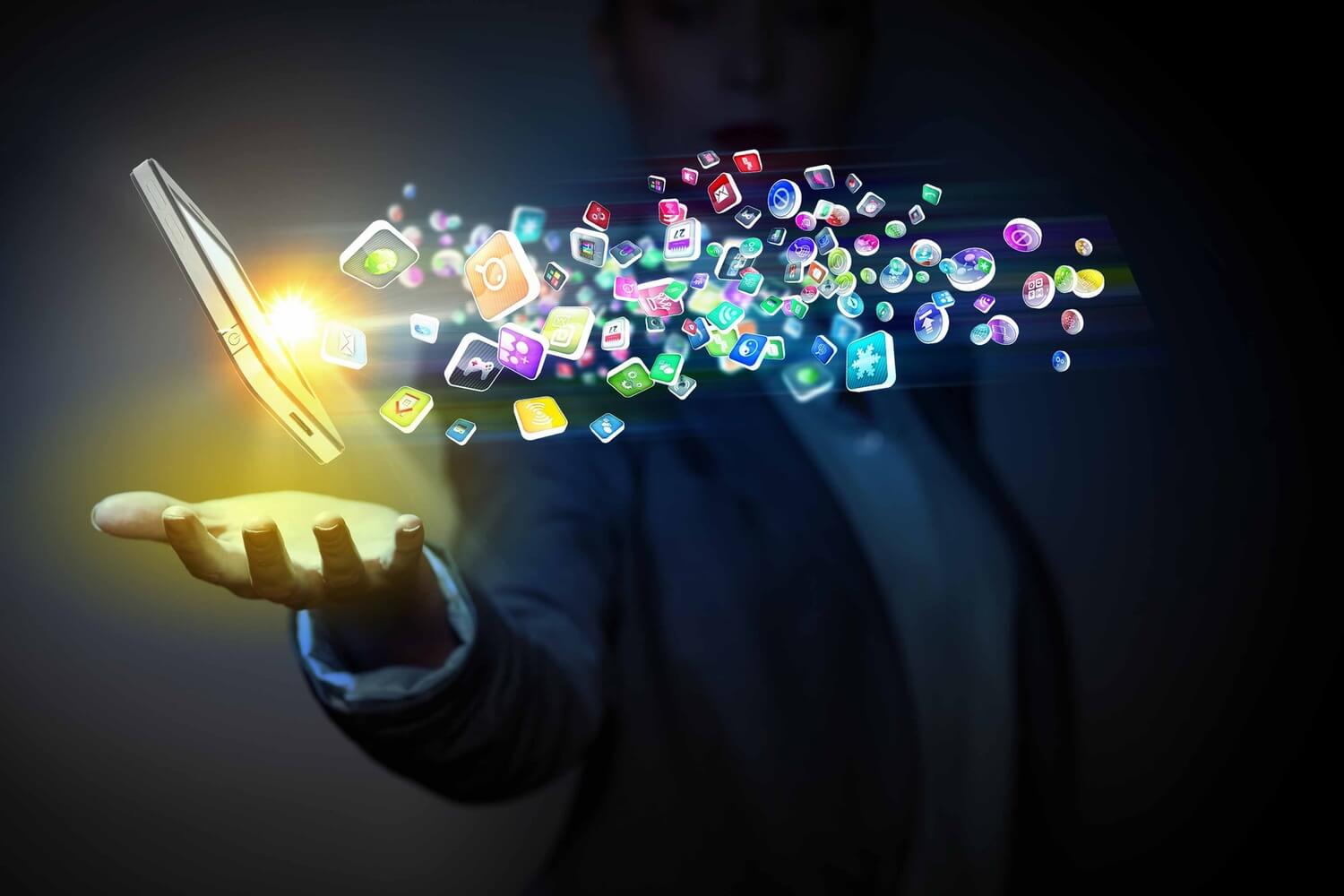 New product development (NPD)
Firms often announce the "new", or the "innovative" products/services and it's not rare that some of their offerings are described as "breakthrough", or by using a similar term[1]. Nevertheless, an innovative product does not need to be a novelty for the market at large, as it is still considered to be innovative, if it is new for the targeted market segment, or for the company involved. All kinds of "newness" can be categorized under the new product development and marketing categories, as described by Figure 18. They involve changes and revisions of existing products/product lines, as well as the use of new materials and technologies in the existing products[2]. If innovation is summed up as previously described, many a potential entrepreneur could be relieved: you don't really need to be a genius to come up with an innovative product/service.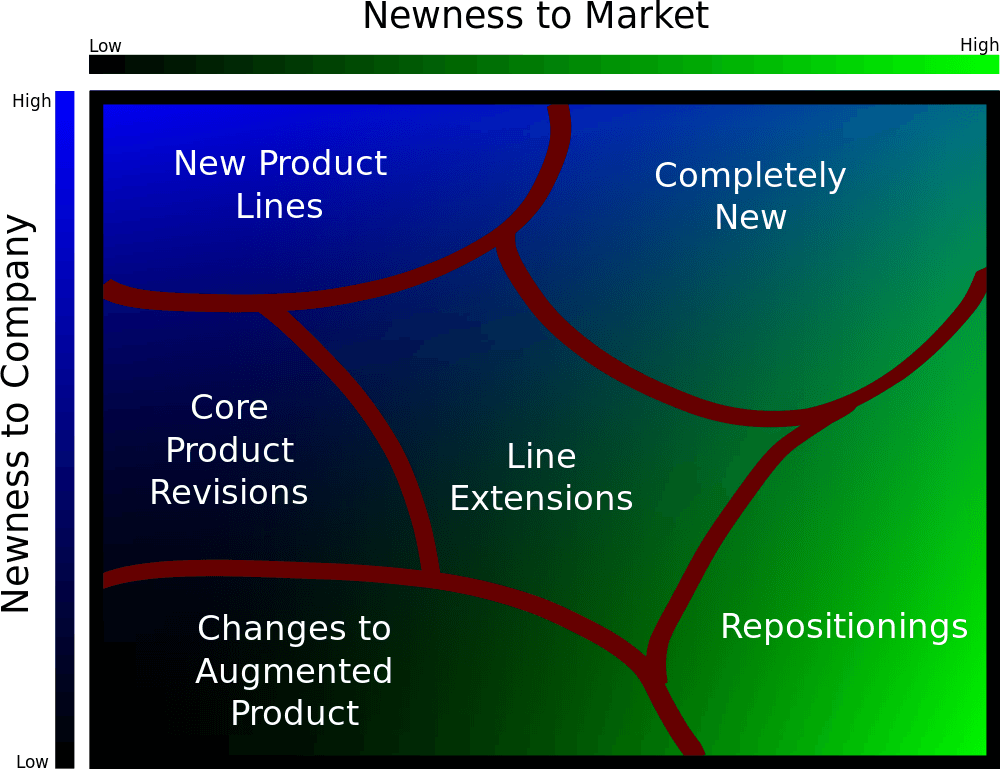 Figure 18. How new is a new product (or a service)?
Downloaded from https://commons.wikimedia.org/wiki/File:TypesOfNewProducts.svg. The image is in public domain.
Only about 10% of the products are completely new, radical innovations, which create a market of its own (such as the Sony Walkman for listening the music on-the-go in the 1980s). Another 20% are new to the innovating firms and, although Steve Jobs might have thought that tablets are radically new, they had been around before Apple's iPad. Almost a quarter of product innovations can be associated with additions to existing product lines, or somewhat modified old products. The rest of innovation boils down to old products being repositioned to new market segments, often with a lower price, as to "revive" the mature product, which have become unappealing to the more attractive segments[3]. In this context, another important topic of diffusion of innovation/innovative products needs to be mentioned. Namely, only a minority (of approximately up to 3%) of customers are ready to accept completely new, market-making products (and, usually, pay the skimming price for it). As the product matures, it will obtain appeal to additional customer groups, as illustrated by Figure 19. Simultaneously, the innovators and early adopters will be moving on and pursuing new "hip" products, which requires the market (re)positioning of the already mature products and services.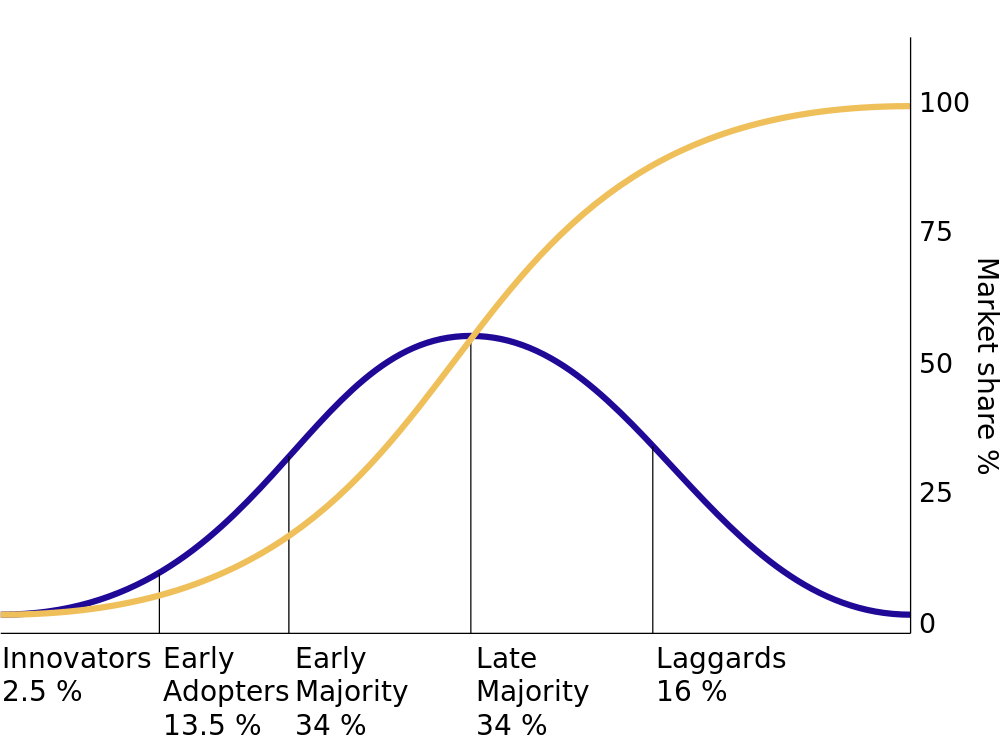 Figure 19. Diffusion (customer acceptance) of innovative products and services
The yellow line shows market share and the blue line acceptance level(s) of innovative products. Downloaded from https://commons.wikimedia.org/wiki/File:Diffusion_of_ideas.svg. The image has been created by R. Everett and placed in public domain, based on: Rogers, E.: Diffusion of innovations, Free Press, London/New York, 1962.
The traditional marketing theory has drawn a detailed framework on how to develop a new product. It usually involves the linear series of steps, each being followed by  the decision whether to continue investing into the proposed new product[4]:
Discovering and generating new product ideas;

Describing the scope and the characteristics of the proposed product(s);

Creating a business case (i.e., a document, or a presentation, explaining, or even "pitching" for a start of a project, or an activity, by linking its benefits to the actual business needs of the organization and/or its market opportunities)[5];
Developing the technology behind the new product idea and building the prototype;

Validating that the prototype is technically viable and using the marketing research to test it with customers;

Launching the product.
The whole process is iterative: while steps can be performed many times (such as creating a product mock-up, or the "real" prototype), some of them might be also skipped (including the research and writing of a business case, if a similar product proved to be performing in the past).
However, the traditional new product development process might not be very useful for the new entrepreneurial ventures. There are many arguments for such a statement. The most obvious point is that the large, established companies have stable customer bases and the already existing products and services, which can be used as satisfying starting points for marketing research. So, it might be relatively easy for them to develop full specifications of  new (or improved) products/services and, then, go through all the stages of the NPD process. It's also important to mention that larger companies, obviously, have more resources and revenue streams and are able to survive, even if an occassional new product does not make it on the market. At the other hand, developing a new product, which is not exactly addressing customer needs could mean the ultimate failure for a small entrepreneurial venture, betting the future on a success of a single product, or a product line.
This is the main reason why Eric Ries, author of the lean startup methodology to creating new ventures[6], recommended the so-called Minimum Viable Product (MVP ) approach. It is, essentially, a demo of the future product, or a service, which shows its most important features and enables the entrepreneur(s) to obtain the feedback from future customers[7]. The MVP is able to show whether the envision product has market potential and, if so, what can be done to improve it. In this way, one of the most important enterprise founders' weaknesses can be eliminated. This is related to "falling in love" with your own product/startup idea and widely overestimating the potential interest of prospective customers[8]. There are many methods and tools for objective evaluation of your ideas and MVP is one of them. Nevertheless, one must be absolutely sure that his/her product idea is, actually, addressing the needs of the targeted market segment and this cannot be achieved without some simple prior marketing research[9].
Some simple ways to test the MVP include[10]: creating an informational video and distributing it to customers (or, simply, putting it on YouTube), creating a single-page Web site (the "landing page", to which the customers "land", after clicking on a promotional hyperlink), which asks the visitors to sign up for more information, open an accunt with an online service, comment on the product idea, etc. Based on the number of visitors who do so, a MVP concept can be judged as (un)successful[11]. The two actual experimental approaches to validating a MVP are referred to as the Wizard of Oz and the Concierge MVP tests.
The Wizard of Oz experiment creates a mock-up of the actual business process, as to test whether a certain idea on consumer needs and behavior is correct. The easiest way to do so is to set up a convincing Web interface to a still non-existing product and perform the required task(s) manually. This approach has been used by many startups, which have outsourced the manual work to online marketplaces, such as the Amazon Mechanical Turk, and similar sites[12]. By using the online marketplace for work, one can post a request for a temporary task to be fulfilled, with the independent individuals around the globe competing for such jobs. Creating a scalable supply of temporary services has proved to be such a good idea, that some of the most successful online entrepreneurial ideas have been using it. Just think of Uber and its fleet of independent drivers, who are able to take on the ride requests through the Uber mobile application.
The Wizard of Oz approach is very useful, if one has a hypothesis, ready for testing. In the other case, i.e. if the potential entrepreneur still explores different ideas and business models, the right approach to developing and testing a MVP is called the Concierge test. It involves selecting several "typical" customers, who are then treated with a customized, manual service, as to obtain their insights and comments on the entrepreneur's ideas and help formulate the final product/service. At one hand, the Wizard of Oz MVP hides the reality of the entrepreneurial idea testing from customers, by presenting the mock-up version of the user interface and the simulation of the customer value. At the other, Concierge MVP test actively inolves users into developing and testing the entrepreneurial idea and draws from the human wish for social contacts and interactions[13].
STUDENT ACTIVITY:
You probably use, or know a person, or an organization, using the Dropbox file-sharing and synching product. Read the Eric Ries' description of how the Dropbox idea was developed and tested (available on the TechCrunch Web site: https://techcrunch.com/2011/10/19/dropbox-minimal-viable-product/) and watch the YouTube explanatory Dropbox video, which helped the co-founder Drew Houston to sign up 75.000 potential customers in a single day. 

 Discuss the MVP approach, used by Dropbox and identify the alternative tools, which could have been used to test it.
RELATED WORKSHEETS:
Please try to fill in the worksheet 5, after going through all the topics.
[1] One of the best forms of product launch "hype" ever has been produced by Steve Jobs, at the introduction of the Apple iPad tablet: "We're excited for customers to get their hands on this magical and revolutionary product…" (Source: http://www.apple.com/pr/library/2010/03/05iPad-Available-in-US-on-April-3.html).
[2] See additional discussion in: http://www.psi.org.uk/publications/archivepdfs/Small%20firms/SF2.pdf
[3] Garcia, R.: Creating and Marketing New Products and Services, CRC Press/Taylor & Francis, Boca Raton, 2014, p. 17.
[4] Ibid, p. 7.
[5] Take a look at the Wikipedia entry for the term (https://en.wikipedia.org/wiki/Business_case) and the instructions for writing (http://www.wikihow.com/Write-a-Business-Case). 
[6] For more details, consult the Web page, located at: http://theleanstartup.com/principles and read the book The Lean Startup by the same author.
[7] Source: https://leanstack.com/minimum-viable-product/
[8] Sources: http://www.inc.com/ilan-mochari/self-evaluation-ideas-not-to-fall-in-love-with-ideas.html; https://www.entrepreneur.com/article/240571 
[9] See a discussion of MVP assumptions, available at: http://hatchery.io/blog/how-to-do-mvps-right
[10] Source: http://scalemybusiness.com/the-ultimate-guide-to-minimum-viable-products/
[11] Take a look at the blog post, available at https://leanstack.com/from-minimum-viable-product-to-landing-pages/, for a step-by-step introduction on using the landing page as a MVP testing tool.
[12] Source: http://www.fastcompany.com/3013098/open-company/how-to-prototype-your-app-with-people-using-mechanical-turk
[13] Source: https://grasshopperherder.com/concierge-vs-wizard-of-oz-test/
Introduction to the module
In this module participants look at the steps taken to market products and services. They will work on real cases involving new products or services.
Download here RELATED WORKSHEETS
The workbook in this course please submit to ljiljana.najev.cacija@efst.hr (UNIST students), s.best@mdx.ac.uk (MDX students),  apenafiel@uma.es (UMA students), upon finishing the assignments.
About authors
Nikša Alfirević is a full professor of Management and an assistant professor of Sociology at University of Split, Croatia. He holds a PhD in Management from the University of Split (Croatia) and a PhD in Sociology from the University of Klagenfurt (Austria). He has developed the Student Business Academy program as a form of student entrepreneurship learning, which served as a foundation found for the SBeA project.
Daša Dragnić is an assistant professor of marketing at the University of Split, Croatia. She has extensive experience in developing programs for entrepreneurial education, consulting small businesses and developing small business policies at the municipal level.
Ljiljana Najev Čačija is an assistant professor of marketing at the University of Split, Croatia. She is also an entrepreneur and a consultant, specialized in small business development and nonprofit organizations strategy and marketing.
For discussion and course related questions visit the FORUM.
Course Features
Lectures

7

Quizzes

0

Duration

60 hours

Skill level

All levels

Language

English

Students

17

Assessments

Self
UNIT 1

UNIT 2

UNIT 3

UNIT 4

UNIT 5

UNIT 6

UNIT 7