Marketing Innovative Products and Services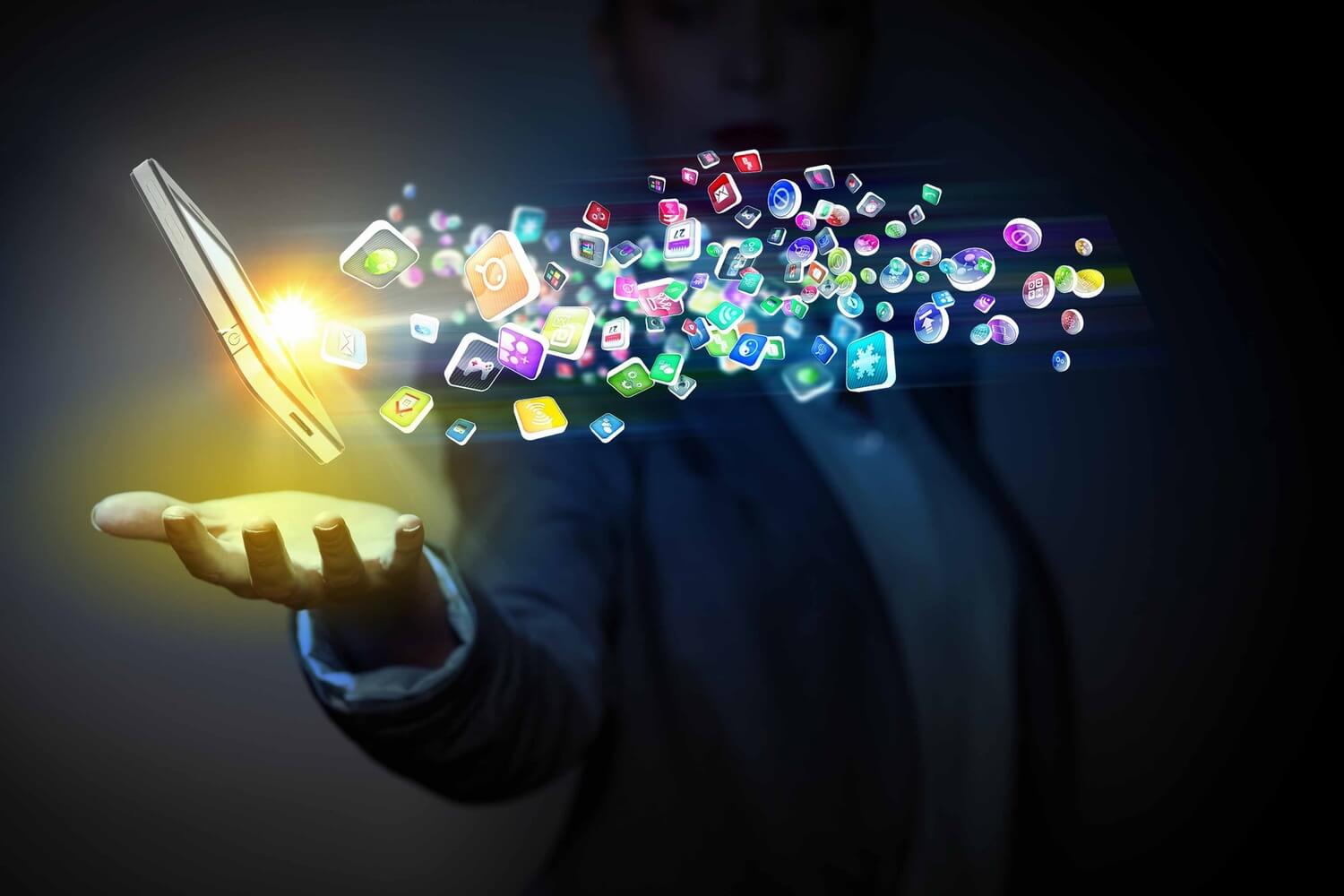 Planning the marketing mix
The marketing mix has been considered the way to implement the marketing strategy, which involves a range of topics, which have been described in the previous chapter. There, we have already covered the analysis of marketing environment and the fundamentals of how to define a marketing strategy (including the important topics of Segmentation, Targeting and Positioning, which are usually referred to as the STP process). In this chapter, we will be discussing the marketing mix, i.e. the four fundamental decisions, related to the Product, Price, Place and Promotion. With all of those starting with the letter P, it is also conveniently referred to as the 4Ps, required to implement the chosen marketing strategy (see Figure 8).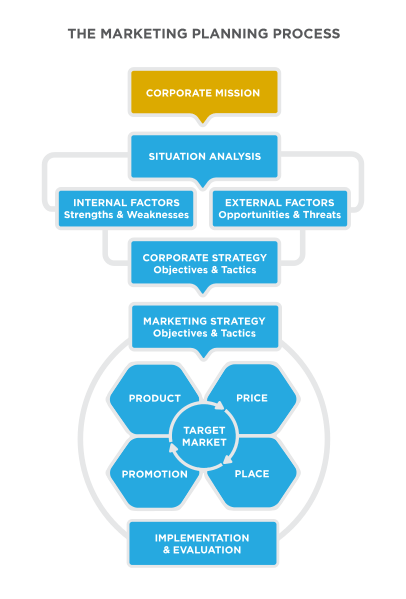 Figure 8. The marketing management process
Downloaded from https://commons.wikimedia.org/wiki/File:Mod_4_Marketing_Planning_graphic-01.svg. Originally published in Waymaker Principles of Marketing course by Lumen Learning (http://lumenlearning.com/courseware-waymaker/). Used according to the terms, set by the Creative Commons Attribution 4.0 International license.
Marketing objectives
In this chapter, we will focus on four different types of marketing decisions, which share a common theme: they should be directed toward the marketing objectives. In general, objectives can be defined as results an entrepreneur wishes to achieve, by taking into account both limited resources and time available[1]. There may be a wealth of different objectives, you might wish to achieve, including those related to the amount of sales and profit, market share, customer satisfaction, and so on. If we remember the old business proverb on measurement as a precondition for managing performance[2], each aspect of the marketing performance, you would like to achieve, needs to be tied to an adequate indicator. The value of these indicators should be followed closely, but we all have some cognitive problems, when it comes to tracking many things simultaneously.
This has been established since the 1950s, by G. A. Miller, who analyzed the human cognitive capacity and thought that the maximum number of items, an average person can hold in his/her memory, amounts to seven (plus, or minus two)[3]. So, if you have particularly developed cognitive skills, you will be able up to track nine different indicators, or dimensions of marketing performance.  For a below-average, or an average person, this goes down – from five to seven. Therefore, there is really no sense in developing more than seven, or maybe eight different objectives to be tracked simultaneously. And, please, do remember that an objective, which is not actively tracked and managed serves no purpose whatsoever.
The need to assign an indicator to measure the objective is usually referred to as the quality of a Specific and Measurable objective. In order for the objective to work for a businessperson, it should be also tied to an Action to be performed, which should meet the test of being Realistic (as not to ruin the person's motivation) and achievable within the reasonable Time. When all those five characteristics of a good objective are put in a single framework, one gets the SMART concept of well-designed goals. However, it does not tell you which indicators you should choose, which is usually described under the term of marketing metrics[4]. Of course, based on your marketing strategy, you should also define the values of the indicators involved, track them over time and actively manage  your marketing activities, as to reach the objectives.
STUDENT ACTIVITY:
Take a look at the following You Tube videos, explaining the concept of the SMART objectives:
Think about the three most important marketing objectives for your venture (Note: those very important things are often referred to as the KPIs – Key Performance Indicators). Try to write them down by using the SMART principles.
Product decisions
The most fundamental marketing decision is to create your own Product (or a service), to be sold to your customers. The term "Product" starts with a P and, thus, denotes the first part of the 4Ps, which is the other expression for the marketing mix. The product decision ensures that the customers' needs and wishes are addressed, by formulating the product/service characteristics, which, simultaneously, provide profit to an entrepreneur/company. This decision is related to designing and delivering a product (service), which has the right amount and form of customer value (as defined by one of the previously discussed competitive strategies) for the targeted customer segment(s)[5]. You did probably note that the product decision is being often identified with the decision on how to design and market a specific service. This might imply that an entrepreneur needs to choose, whether he or she will be providing a physical product, or a somewhat intangible service to the customers. In reality, many companies will be offering a mix of both. For instance, some large companies, such as Nike, have been mentioned many times in business press[6] and textbooks alike[7], for the successful product design, according to individual customers' requirements[8]. Such a practice, well-known as product customization, involves a special service to customers, who wish to receive a special version of their shoes, clothes, books, consumer electronics…. made to their own wishes.
Other products, such as complex software packages, might not be very useful, without special services by Information Technology (IT) people, who know fairly well how to implement and run the software, train your employees how to use it, etc. You might know a thing or two about the Linux operating system, which seems to run the majority of server computers on the Internet. The most "catchy" thing about Linux is the price tag: since it is developed by a world-wide community of programmers, it's completely free to download and try. You can even run your whole company's computer system without paying anything. At the other hand, Linux should be implemented and maintained by an IT professional, just like any other computer system. A well-known IT company, called the Red Hat[9], has built an extremely successful business model by adding a layer of additional software and support services, which make it much easier (and cheaper – if you count in the IT employee salaries) to purchase a commercial, Linux-based product[10], than "fiddling" your own solutions to solve computer problems. If you have enough time, or expertise, the (almost) identical product, without bundled services, can be, also, downloaded for free[11].  
It's not easy to develop successful new products and services (which will be discussed in our topic 7, which concludes this learning resource) and market it (as covered by the rest of this chapter).
STUDENT ACTIVITY:
Select one particular product you would like to buy in the near future. Locate the sources of information about the product, including the store(s) in which it is available, product brochure(s), Web site, etc. Discuss the fundamental features of this product and how they contribute to how you consider its value.
You can use the following Vimeo and YouTube videos, providing the overview(s) of some popular products and services as a guide:
Groupon:
What Is Groupon? from Brad Chmielewski on Vimeo.
Duolingo:
Duolingo from Pomp&Clout on Vimeo.
Shopify:
RELATED WORKSHEETS:
After you go through and fully understand the topic(s) covered so far, you should be able to fill in the worksheet 4A. If you are unsure about the differences about the products and services, and the role of brands in marketing, you should read through the topic 6, before filling in the worksheet 4A. If you are unsure about the new product development, you should read through the topic 7, before filling in the worksheet 4A.
Price decisions
The product needs to be priced correctly, in order to recover the costs, invested by the entrepreneur into its production/delivery, as well as to ensure that a certain level of profit is achieved. The correct Price will be dependent on the market forces of supply and demand, but we have already found out that can be no adequate demand, without a successful tie to the customers' perception of product value. In the case of mismatch between the set price and the perceived value, the marketing effort will, ultimately, fail. This is why the cost-based approach to setting price might not always be the best idea. It simply adds up all relevant costs with the targeted margin, as to arrive to the sales price, without regard for the customers' perception. However, it is simply unviable to sell the product below average cost in the long term, meaning that the value-based approach to pricing should work the other way around: it sets the targeted price, which is, then, converted to product specifications and design, respecting the cost limits[12].
Regardless of the approach, some trends in pricing are becoming more apparent on contemporary markets. Low prices (good-value, everyday low prices) are becoming a significant market tendency in the "shaky" economic climate, after the global economic crisis of 2008. Even the well-off individuals often seem to be shopping in discount shops, such as Lidl, Aldi, WalMart, etc., with entrepreneurs often using the public display of prices to entice shoppers to visit (see Figure 9). Once again, it should be added that the pricing decision is directly tied to the overall marketing strategy. Therefore, the low prices should follow the low-cost overall (or focused low-cost) strategic position.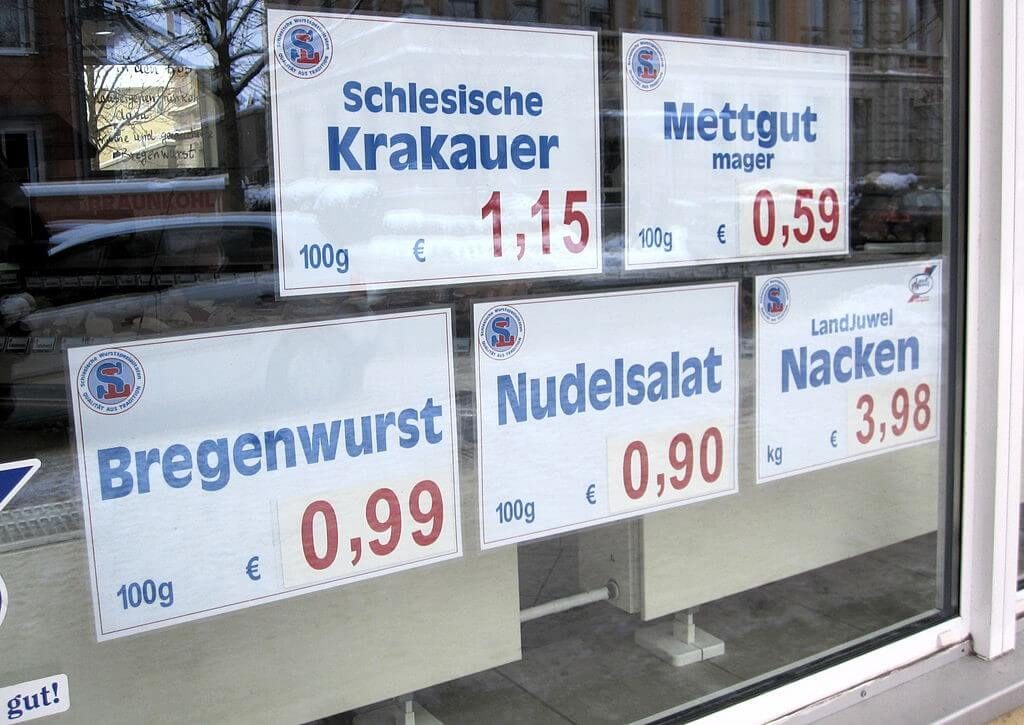 Figure 9. Price display in a German food shop
Downloaded from https://commons.wikimedia.org/wiki/File:DEU_Fleischerei_Preisschilder_Bregenwurst_ua_MSZ100108.jpg. Used according to the terms, set by the Creative Commons Attribution-Share Alike 3.0 Unported license.
Some other pricing options, which are especially important for new products, include the skimming pricing, involving the high introductory price, as to maximize the revenue from the customers, who can be classified as "early adopters". Since they are going to buy the product anyway, being attracted by its novelty and/or special features, the high pricing is a logical choice for the differentiated products of high quality, design, etc. At the other extreme, the penetration pricing is positioned. Its marketing logic is completely different, with the initial pricing being set to the lowest level possible, in order to win the largest market share possible[13]. In this case, the entrepreneur(s) and marketer(s) need to avoid the practice of predatory pricing, which often goes even below the actual cost, required to make the product. This kind of pricing is deemed as an illegal, anti-competitive practice in the majority of advanced market economies and is punishable by the law. The rationale for such a legislation is simple: if a company is able to survive its own predatory pricing and drive its competitors out of the market, it will, basically, become a monopoly. After monopolizing the market, it will be able (and motivated) to rise prices sharply, since it needs to make up the losses from the predatory pricing period.
The rise of the Internet and the e-commerce has changed many established pricing decisions in marketing. New entrepreneurial ventures, including the E-bay, have brought the concept of auction closer to the general public, while Web sites, such as the Priceline enabled consumers to do a different kind of auction, based on the price they are willing to pay for a specific product, or a service. The entrepreneurial innovations did not end with the new models of how to price a product, but also enabled the customers to perform price comparison easily and, thus, adjust their consumer behavior. Web-based ventures usually provide such a service free to the end customers and make their living by earning a commission for each sale, made by "clicking trough" the hyperlinks to products offered for sale by e-commerce Web sites. The most popular price comparison Web sites include Google Shopping (which is integrated with some of the most advanced e-marketing tools on the Web, offered by Google), Pricegrabber, Shopzilla, etc. Although they might be a commonplace of the US marketing textbooks, such sites are, usually, not so interesting for the European consumers, who regularly use the national sites (e.g. billiger.de, or guenstiger.de in Germany, PriceRunner.at in Austria (and other European countries), Jeftinije.hr, or Nabava.net in Croatia, etc.). In global marketplaces, such as the travel market,  specialized price comparison portals might include those dedicated to comparing prices of accommodation (HotelsCombined), flights (SkyScanner), or both (FareCompare). 
STUDENT ACTIVITY:
In order to make the pricing work for you, you will need to take an accounting class, or learn for yourself about the concepts of costs, revenue and margin.
Here are some videos, which might be helpful:
Differences between fixed and variable costs:
;
Profit margin vs. profit markup:
 Cost-Volume-Profit analysis and the break-even point:
;
You might also wish to go through some general pricing tips for entrepreneurs:

After watching the videos and going through the costs for making the product you would like to offer to the market, can you calculate the average cost and the break-even point?
RELATED WORKSHEETS:
After you go through and fully understand the topic(s) covered so far, you should be able to fill in the worksheet 4B.
Distribution decisions
The customers will be accessing the product(s)/service(s) by using person(s), or company/companies, serving as the distributor(s), or the marketing intermediaries. They are buying products from manufacturers and selling them in bulk to other intermediaries (in case of the wholesalers), or to the end customers (in case of the retailers). In this way, the Place in which customers can find the products and services is created, thus, representing the third P of the 4Ps (or, the marketing mix). Without the intermediaries, providing the service of product distribution, it would be very difficult for consumers to obtain products, or the very information about them. Each consumer would need to find the exact products he or she needs, identify their manufacturers and then negotiate the sales of such products. This would be an extremely difficult and time-consuming process, which no one could afford, both due to the costs involved, as well as due to the lack of time.
The professional marketers, who run the distribution companies, make it also easy for the manufacturers to get in touch with their prospective customers and adapt the products (and services to their specific needs). For instance, a lot of customers are coming into the shopping centers, large supermarkets, specialty stores and other retail outlets, which create an assortment of products, available to end customers. Since it would be much more difficult for entrepreneurs to find new customers without their help, such retailers are often able to charge a high level of retail margin (i.e. the additional amount of money, added to the manufacturer's price, in order to make up for the retailer's costs and profits). Some other important functions are provided by the distributors, as well, especially when the sale is complex and the manufacturers do not enough experience in serving the targeted market. This is especially applicable when products are exported to a foreign market, or in any other case, in which the manufacturers needs some help with the physical distribution and storage of its products, financing the sale (until money from the end customer is received), or sharing the risk of the sale[14].
These functions of marketing intermediaries are important for the business (B2B) and the consumer (B2C) market alike. In both cases, a wholesaler and a retailer will be taking a part in the chain of companies, starting with the manufacturer and ending with the retailer, making the sale to the final customer. Such a group of companies, involved into marketing and selling a product, or a service, is usually referred to as the marketing channel. We have described the traditional channel, which has at least one distributor (intermediary) involved. Since there is no direct contact between the manufacturer and the customers, this channel form is the indirect one.  As displayed by Figure 10, the indirect channels can feature multiple intermediaries, depending on the market situation and the marketing experience of the manufacturer.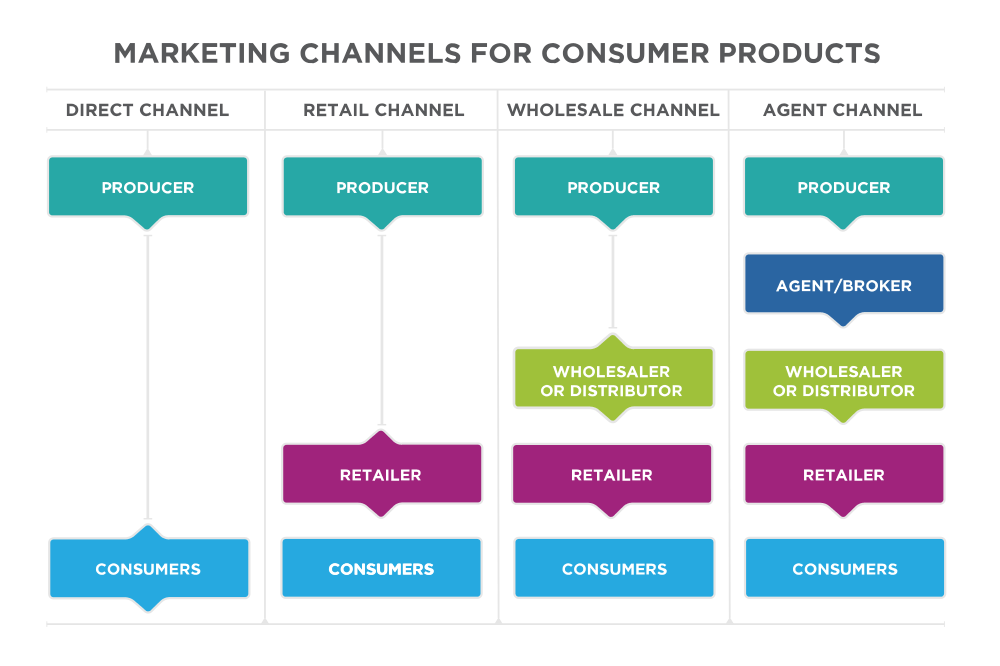 Figure 10. The marketing channels
Downloaded from https://commons.wikimedia.org/wiki/File:Marketing_channel_graphic.svg. Originally published in Waymaker Principles of Marketing course by Lumen Learning (http://lumenlearning.com/courseware-waymaker/). Used according to the terms, set by the Creative Commons Attribution 4.0 International license.
Many entrepreneurs have tried to find ways to maximize their profits, by taking a part of the distributors' share in the final sales price. The sales approach, trying to cut out the middleman, has been well-known for many centuries as the direct selling. Traditionally, it relates to the travelling salespeople, traversing the vast distances to bring goods to new markets and communities, which was especially important for small and isolated villages. In the 20th century, the image of direct selling is tied to so-called "sales parties", organized by women for their friends and neighbors. These new opportunities were offered by the cosmetics companies, such as Mary Kay or Avon, or the producers of housewares, including Tupperware and Amway[15]. Today, the direct sales are an important marketing channel, which can be considered a profession of its own, with the specific compensation model, in which a salesperson receives commission for the sale of his/her own, as well as for the sales of the sales representatives they have recruited and trained[16].
Introduction of new technologies, especially the Internet and e-commerce, has opened a world of opportunities for small entrepreneurs to gain direct access to consumers globally. The rise of the direct sales model over the Internet, especially for the pricey items, such as the personal computers, is usually attributed to the well-known US entrepreneur Michael Dell, who has developed the first online sales platform in the personal computer market in 1996. It allowed his company to offer a wealth of configuration and pricing options, instead on focusing on preconfigured PCs, offered by the traditional marketing channels, as it was the case with Dell's competitors. Following his previous success in mail-order direct sales, Dell was able to reach the value of daily online sales of 4 million USD by 1997[17]. This success story was one of the early arguments for disintermediation, i.e. the use of e-commerce to bypass the traditional distribution channels and offer the products and services directly.
At the other hand, the e-commerce landscape has seen entrepreneurial innovations, based on integrating different offers, which might be scattered all over the Internet. Although they might have offered lower prices and a higher level of convenience for the shoppers, compared to the traditional marketing channels, there was still an opportunity to aggregate and present such offers to the targeted groups of Internet users. This brought about the emergence of cybermediaries, a new form of distributors, creating the electronic markets for certain groups of products/services[18]. Some of them performed the fundamental role of aggregating e-commerce offers and provided an useful entry point for small entrepreneurs  to engage in the Internet business. For instance, the reservation sites, such as booking.com and expedia.com, have revolutionized the way in which the travel industry works, by making the traditional tourist agencies obsolete (at least, for the general public, which is now willing to book their holidays and business trips online). The same has been happening to the boxed computer games, with the introduction of the electronic marketplaces and gaming communities, in which the Steam service, run by the US-based, Valve corporation, leads the market. Similar digital content stores and video streaming services, "taking over" the traditional music and video stores, rental services, etc., now include the Apple iTunes, Google Play, the Netflix, Amazon Video and Amazon Video Prime for movies and TV, Apple Music, Amazon Prime Music, Deezer, Spotify and many others for music, etc.  
STUDENT ACTIVITY:
Read the following articles from the business press (available on the Internet), covering the choice of traditional ("bricks") vs. the e-commerce distribution channels ("clicks") vs. combining both of them ("bricks and clicks"):
Entrepreneur.com: https://www.entrepreneur.com/article/243121
Harvard Business Review: https://hbr.org/2016/05/the-best-retailers-combine-bricks-and-clicks
The Economist: http://www.economist.com/news/business/21574018-some-online-retailers-are-venturing-high-street-mixing-bricks-clicks 
Discuss what kind of marketing channels should be used by your entrepreneurial venture (and why!).
RELATED WORKSHEETS:
After you go through and fully understand the topic(s) covered so far, you should be able to fill in the worksheet 4C.
Promotion decisions
Once an entrepreneurs has decided on the product/service, its price and the marketing channel, there is another task to be done. The customers should be informed about the new offers (and those they may not be aware of), enticed/persuaded to try the product, or a service and, eventually, reminded about the offers of mature and other products, to which the customers have been accustomed. These functions are performed by promotion – the fourth and ultimate element of the 4P (marketing mix) framework. They are closely related to the popular AIDA model, showing how customers react to marketing messages. A successful message will lead the customer through the four successive stages of engagement with a product, service, company, etc.:
Firstly, the Attention should be won by attracting, surprising, or influencing the customer's cognition in some other appropriate way;
The affect is created by stimulating the customer's Interest, which is typically achieved by providing some exciting details about the product (service), its value, features and benefits, pricing, or availability;
The affect is further provoked by creating the need for a product/service, i.e. suggesting how it might change customer's life, associating it with customer's emotions, lifestyle, social status, etc. The objective is to create Desire for the offer and introduce the next and final stage of communication;
The last stage of communication is a call for Action, by providing an incentive to buy (close the deal). This may be achieved by limiting the availability of the product, time in which the product will be available on sale, creating a special event around the sale of a product, etc.
Obviously, there are many types of messages one can get to his/her customers and quite a few different tools to be used when communicating them.  Figure 11 illustrates the common tools used by marketers. Four of those (advertising, public relations, personal selling and sales promotion) are traditional and accepted by the majority of marketers. They are usually referred to as the components of the promotional mix.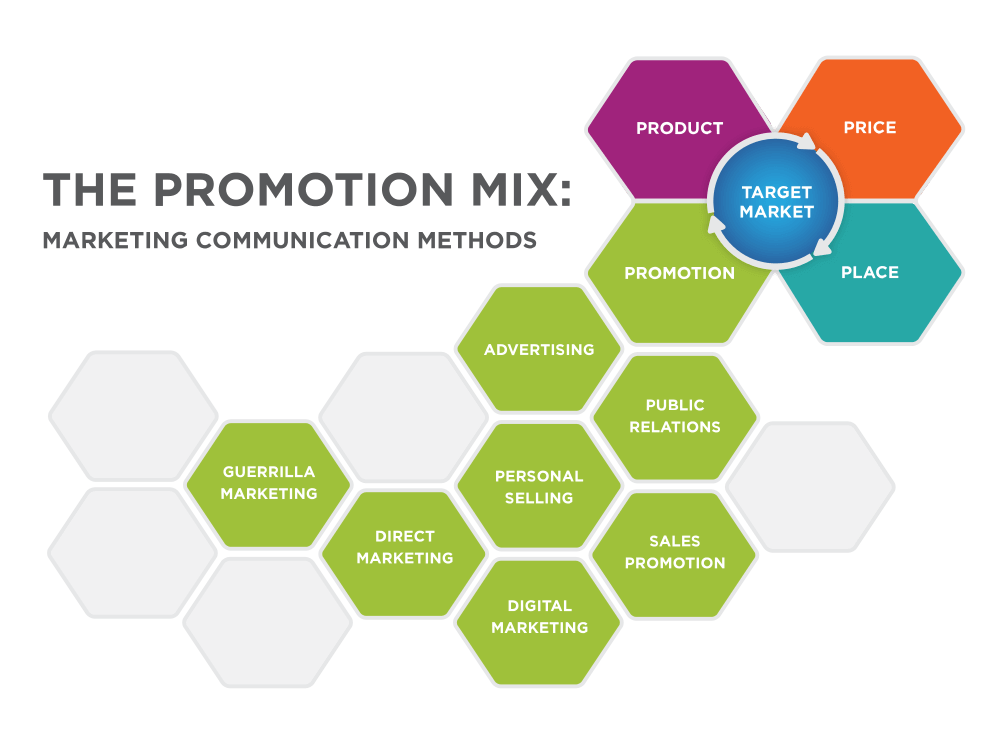 Figure 11. The promotion mix
Downloaded from https://commons.wikimedia.org/wiki/File:Promotion_Mix_Graphic_final.svg. Originally published in Waymaker Principles of Marketing course by Lumen Learning (http://lumenlearning.com/courseware-waymaker/). Used according to the terms, set by the Creative Commons Attribution 4.0 International license.
Those tools include[19]:
Advertising, which refers to all paid forms of communication with customers[20], which will be placed in a newspaper, Internet newsletter or a Web page, radio or TV show, etc. These media (communication channels) will be selected according to the characteristics of the target group and their media consumption. The combination of communication channels, considered to be adequate for the objectives of advertising (or any other of the following forms of promotion) is referred to as the media mix;
Sales promotion – a limited incentive, such as a coupon, stimulating the customer to buy, or perform some other action. For instance, a customer might be offered a free sample, or a free gift, when subscribing to the company newsletter, or the mailing list;
Direct marketing is related to high-worth individual customer and/or small target groups, which are considered to be promising enough to justify the individual approach in communications. Traditionally, only the wealthy customers, with a potential to become heavy users, or decision-makers in B2B markets were approached in this way, due to the high costs involved. In today's connected world, with such low costs of reaching out to your customers via e-mail lists, blogs, social networks, videos posted on YouTube and other forms of communications, the traditionally high costs of direct marketing have been slashed. This is the reason for the belief that the mass communications do not matter anymore, as the Internet (and, especially, the social networks, such as the Facebook) make it so easy to collect data on individual needs and behavior. Based on individual customer profiles, even small entrepreneurs can define very small target groups and simultaneously use customized promotional approaches (and, even, develop a separate strategy and a marketing mix for each of such small groups). Very popular tools and books have been referring to such an influence of technology to marketing practice by introducing the terms of micromarketing[21], one-to-one marketing[22],
Personal selling is the most appropriate for the high-ticket, high-value items, such as a car, a house (or an apartment), a life insurance policy, etc. These products are, as a rule, quite complex and often cannot be adequately evaluated, without professional help from a trained salesperson. In addition, their price is high enough to justify the high costs of this promotional tool;
Public relations (PR) are directed toward different relevant stakeholders of a company, who prove to be important for the existing and future business. The most important objective of PR is to create and maintain the favorable long-term relationships with all those stakeholders, who are usually referred to as the (multiple) PR believes that different parts of the general public (publics) are essentially different and have diverse interests, which gives a good reason for an individual approach to each. While the objectives of the previously explained tools are, mostly, tied to sales performance, PR objectives are multiple and varied. They can be related to achieving a favorable image of the company, handling situations of crisis, lobbying for a specific legislation, etc.
Small companies often do not have budgets, enabling them to use a wealth of promotional tools. Instead, they need to make the most of the available resources, by using the creative and unconventional ideas. This approach, which can be illustrated by an unusual (but free!) approach to advertising (see Figure 12) has been labeled as the "guerilla marketing" by the late J. C. Levinson.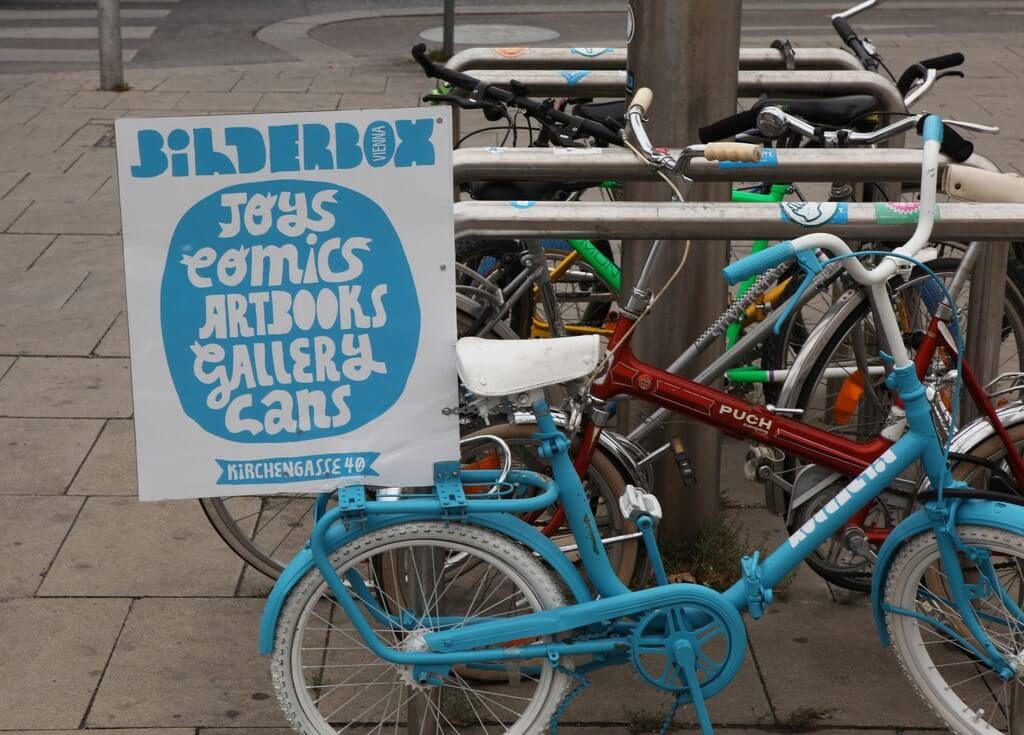 Figure 12. Guerilla marketing approach to promotion
Downloaded from https://www.flickr.com/photos/brandbook/6203232311. Used according to the terms, set by the Attribution-ShareAlike 2.0 Generic license.
The "guerilla" approach, originally introduced in the 1984 book[23], has gained many proponents and has been accepted by the large corporations, wishing to communicate a "hip" approach to selected target groups. Many examples of successful "guerilla" communications, located on the Internet[24], could provide inspiration to cash-strapped small business owners.
The choice of tools, to be used in marketing communications, also depends on the stage, in which customer finds him/her-self in their decision-making process, whether to buy a specific product, or a service. Figure 13 illustrates the recommendation of the specific communication tools.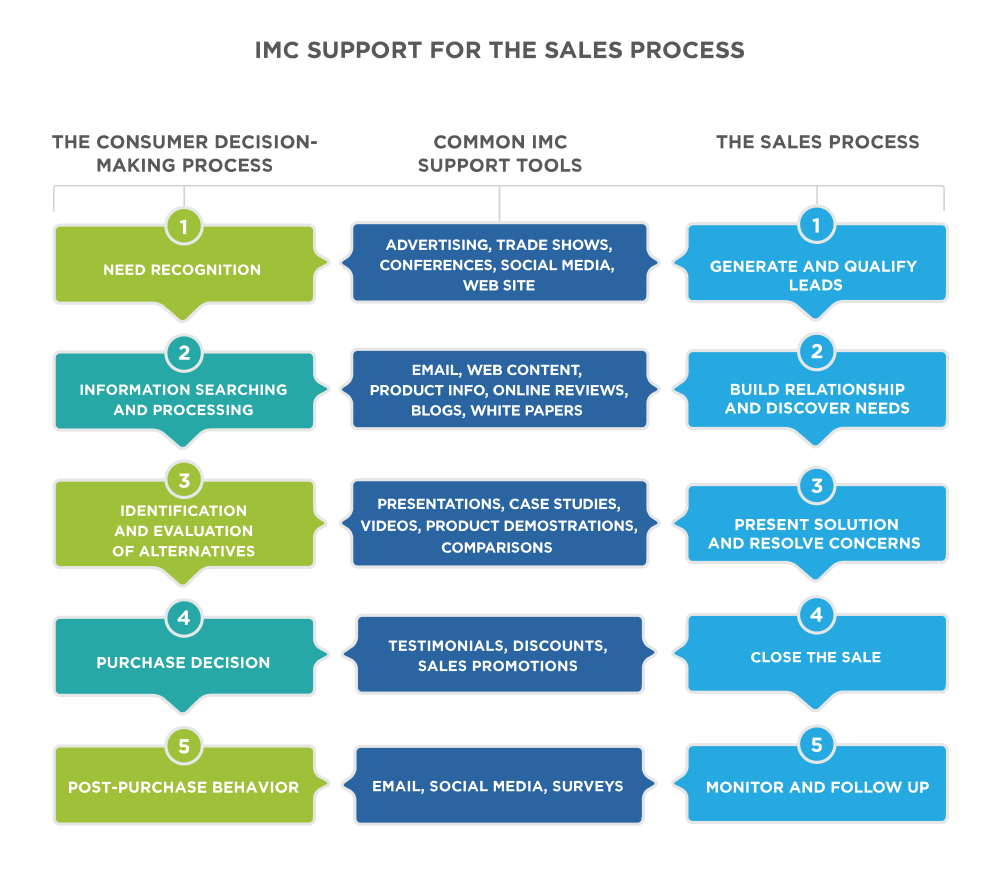 Figure 13. The integrated marketing communication (IMC) tools and sales/consumer behavior processes
Downloaded from https://commons.wikimedia.org/wiki/File:IMC_Support_Graphic.svg. Originally published in Waymaker Principles of Marketing course by Lumen Learning (http://lumenlearning.com/courseware-waymaker/). Used according to the terms, set by the Creative Commons Attribution 4.0 International license.
One of the most important marketing challenges is to integrate all those tools and the messages they are conveying, regardless of the communication channel used, around a common theme, which can be easily recognized by existing and potential customers. They should be also able to link such common themes to the specific product/service and company brands (brands will be further discussed in the following chapter). The need for the unified communication from a company to its customers is reflected by the term of integrated marketing communications (IMC), meaning that all communications with the same company should be coordinated and sending the same message[25]. 
STUDENT ACTIVITY:
As an example, take a look at the following video, showing how the concept of integrated marketing communications could work for a small entrepreneurial venture:
Design the communications concept for your entrepreneurial idea around a common theme and list all the communication tools you would like to include into your customer communications.
RELATED WORKSHEETS:
After you go through and fully understand the topic(s) covered so far, you should be able to fill in the worksheet 4D.
Integrated marketing
At the end of this chapter, one should also emphasize the need for all elements of the marketing mix to be coordinated with the marketing strategy and mutually compatible. Fugure 14 shows the co-ordination of marketing elements, employed by the personal marketing of a high-tech job seeker.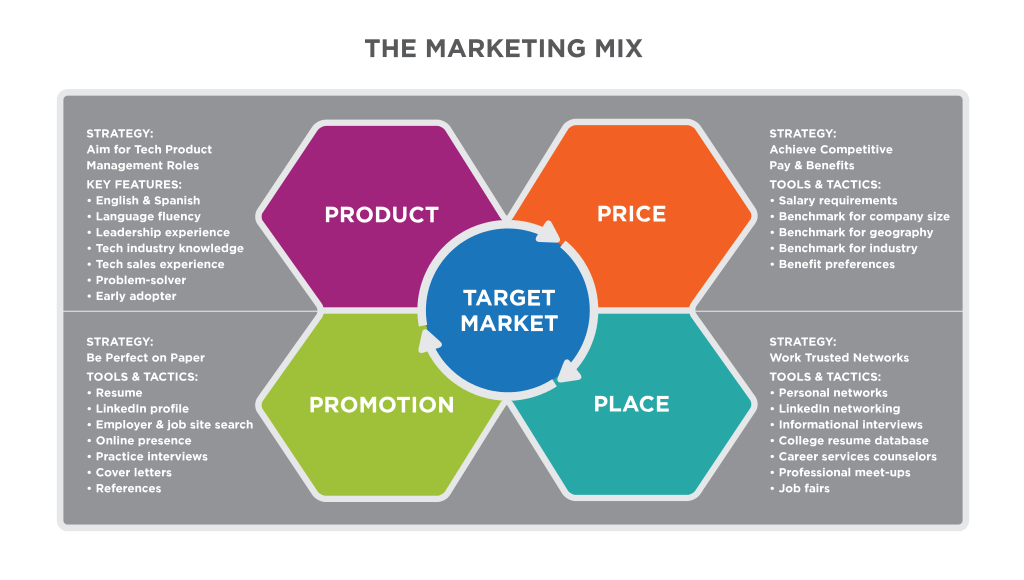 Figure 14. The personal marketing mix of a job-seeker in high-tech industry
Downloaded from https://commons.wikimedia.org/wiki/File:The_Marketing_Mix_2.svg. Originally published in Waymaker Principles of Marketing course by Lumen Learning (http://lumenlearning.com/courseware-waymaker/). Used according to the terms, set by the Creative Commons Attribution 3.0 Unported license.
[1] Adapted from: http://www.businessdictionary.com/definition/objective.html
[2] It apparently came from Peter F. Drucker (see: https://hbr.org/2010/10/what-cant-be-measured)
[3] Refer to a short Wikipedia article for the discussion (https://en.wikipedia.org/wiki/The_Magical_Number_Seven,_Plus_or_Minus_Two), or read the entire Miller's article: http://www.musanim.com/miller1956/.
[4] You can do some Googling for yourself, but the authors have also found some useful Internet resources, which include an e-book on traditional marketing metrics (http://www.surrey.ac.uk/Training/documents/definitive-guide-to-marketing-metrics-marketing-analytics.pdf) and a list of useful Internet marketing measures (http://www.forbes.com/sites/jaysondemers/2014/08/15/10-online-marketing-metrics-you-need-to-be-measuring ).  
[5] Source: Armstrong, G., Kotler, P.: Marketing: An Introduction, 12th Ed (Global Edition), Pearson Education, 2015, p. 77.
[6] Try Googling for NIKEiD, or look at one of freely available articles: http://www.forbes.com/sites/greatspeculations/2015/07/09/how-nikeid-is-helping-nikes-push-for-greater-profits/#6517a47848b7 (Forbes), http://adage.com/article/news/personalized-products-create-profit/234838/ (Advertising Age), etc.
[7] See, e.g. Saylor.org academy: Principles of Marketing open education resource, http://www.saylor.org/site/textbooks/Principles%20of%20Marketing.pdf, p. 470.
[8] Available at the following Web site: http://www.nike.com/us/en_us/c/nikeid
[9] You can consult their Web site, available at: https://www.redhat.com/en
[10] Take a look at: https://www.redhat.com/en/technologies/linux-platforms
[11] Visit the following Web site for the free download of a comparable product: https://getfedora.org/
[12] Armstrong, G., Kotler, P.: Marketing: An Introduction, 12th Ed (Global Edition), Pearson Education, 2015, p. 296.
[13] Armstrong, G., Kotler, P.: Marketing: An Introduction, 12th Ed (Global Edition), Pearson Education, 2015, p. 308.
[14] Source: Armstrong, G., Kotler, P.: Marketing: An Introduction, 12th Ed (Global Edition), Pearson Education, 2015, p. 335.
[15] Source: http://www.dummies.com/how-to/content/a-brief-history-of-the-direct-sales-model.html
[16] Source: http://directsellingnews.com/index.php/view/the_big_history_of_direct_selling
[17] Sources: https://en.wikipedia.org/wiki/History_of_Dell, https://www.marsdd.com/mars-library/case-study-dell-distribution-and-supply-chain-innovation/
[18] Read a classic 2009 paper on the topic, freely available from: https://www.wi-inf.uni-duisburg-essen.de/FGFrank/ecomod/literatur/Giaglis_1999_IntermediationInElectronicMarketplaces.pdf
[19] Source: Armstrong, G., Kotler, P.: Marketing: An Introduction, 12th Ed (Global Edition), Pearson Education, 2015, p. 396-397.
[20] Please, be aware, that advertising can be also directed to other stakeholders of an entrepreneurial venture, such as government, competitors, non-customers, etc.
[21] The idea of micromarketing has been introduced by Greg Verdino, in his book MicroMarketing: Get Big Results by Thinking and Acting Small (McGrawHill, New York, 2010). You can take a look at this author's presentation of the technology trends in marketing by looking at the following YouTube video: https://www.youtube.com/watch?v=nPKqlkbDfWk
[22] This term was popularized by Don Peppers and Martha Rogers. You can find out more about their approach by reading a freely available 1999 Harvard Business Review article (Is Your Company Ready for One-to-One Marketing?), which can be accessed at: https://hbr.org/1999/01/is-your-company-ready-for-one-to-one-marketing. A keynote to a marketing conference by Don Peppers can be also interesting (although somewhat lengthy). It's available at: https://www.youtube.com/watch?v=ukl9Y8wZJNI. 
[23] Source: Levinson, J. C., Levinson, J., Levinson, A.: Guerilla Marketing: Easy and Inexpensive Strategies for Making Big Profits from Your Small Business (4th Ed.), Houghton Mifflin, New York.
[24] Selected Internet resources, at the time of writing this book, include: http://gmarketing.com/200-marketing-weapons-2/; http://www.wordstream.com/blog/ws/2014/09/22/guerrilla-marketing-examples; http://www.creativeguerrillamarketing.com/guerrilla-marketing/122-must-see-guerilla-marketing-examples/.  
[25] Source: Armstrong, G., Kotler, P.: Marketing: An Introduction, 12th Ed (Global Edition), Pearson Education, 2015, p. 401-402.
Introduction to the module
In this module participants look at the steps taken to market products and services. They will work on real cases involving new products or services.
Download here RELATED WORKSHEETS
The workbook in this course please submit to ljiljana.najev.cacija@efst.hr (UNIST students), s.best@mdx.ac.uk (MDX students),  apenafiel@uma.es (UMA students), upon finishing the assignments.
About authors
Nikša Alfirević is a full professor of Management and an assistant professor of Sociology at University of Split, Croatia. He holds a PhD in Management from the University of Split (Croatia) and a PhD in Sociology from the University of Klagenfurt (Austria). He has developed the Student Business Academy program as a form of student entrepreneurship learning, which served as a foundation found for the SBeA project.
Daša Dragnić is an assistant professor of marketing at the University of Split, Croatia. She has extensive experience in developing programs for entrepreneurial education, consulting small businesses and developing small business policies at the municipal level.
Ljiljana Najev Čačija is an assistant professor of marketing at the University of Split, Croatia. She is also an entrepreneur and a consultant, specialized in small business development and nonprofit organizations strategy and marketing.
For discussion and course related questions visit the FORUM.
Course Features
Lectures

7

Quizzes

0

Duration

60 hours

Skill level

All levels

Language

English

Students

17

Assessments

Self
UNIT 1

UNIT 2

UNIT 3

UNIT 4

UNIT 5

UNIT 6

UNIT 7