Venture development (ES)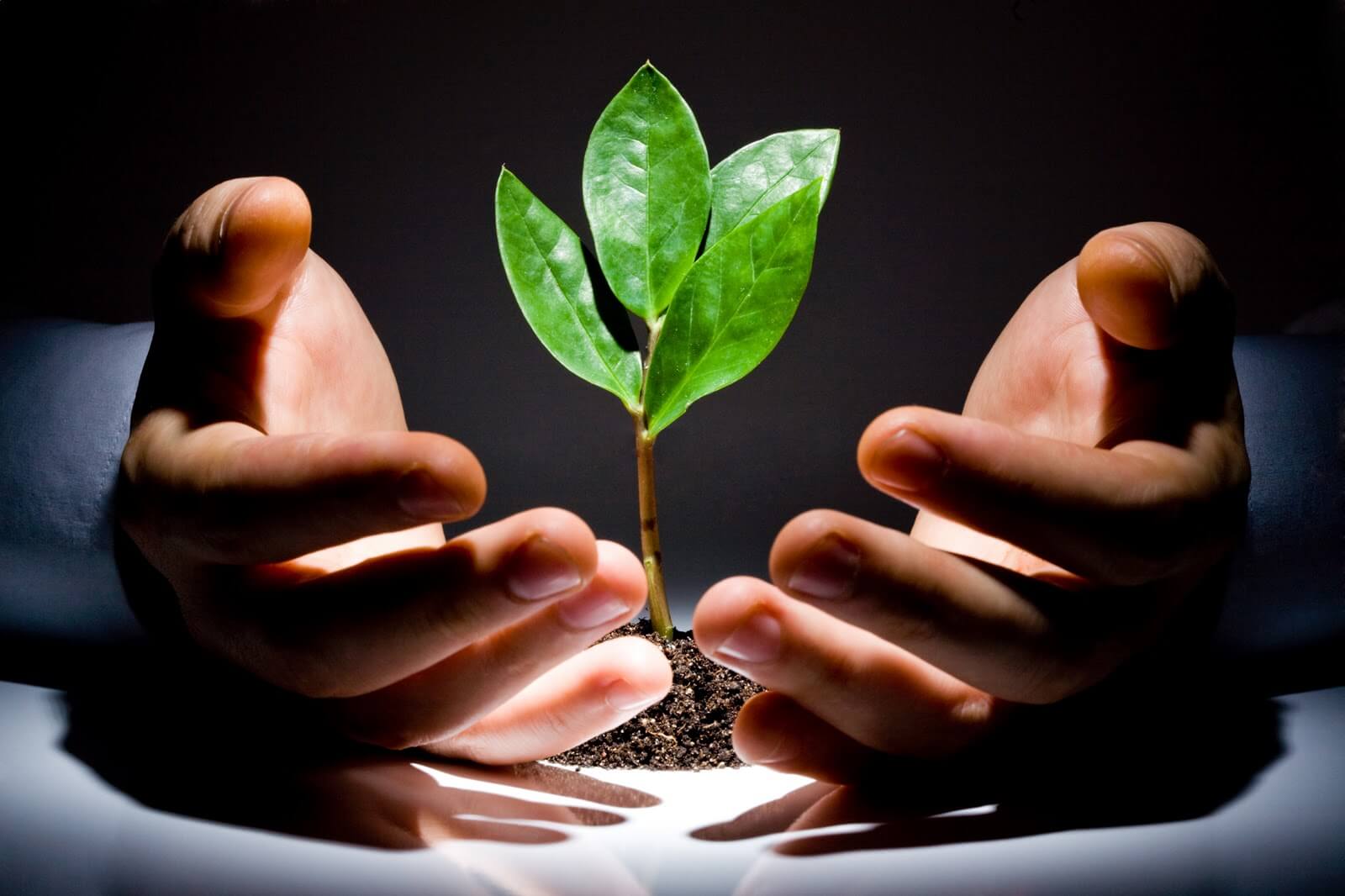 Quién, qué, cómo, por qué
Si deseas conocer el modelo de negocio de cualquier empresa,  puede hacerlo mediante el análisis de los cuatro elementos que lo definen:
The customers. Who are our target customers?
The value proposition. What do we offer to customers?
The value chain. How do we produce our offerings?
The profit mechanism. Why does it generate profit?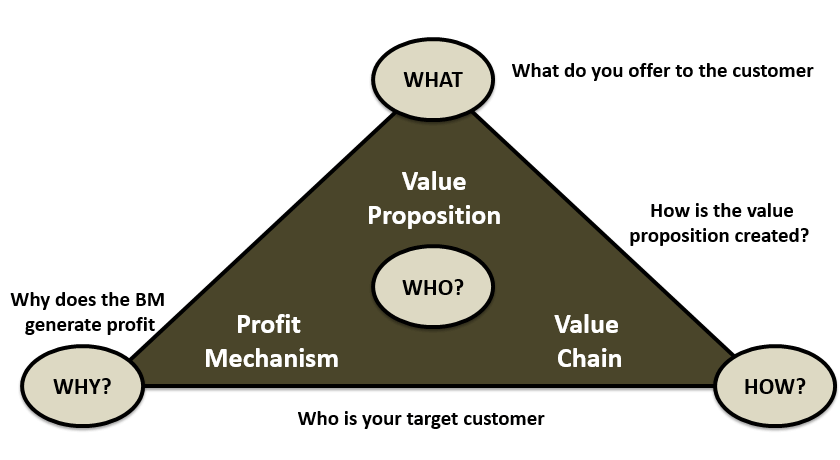 WHO?
What customers and customers segments do we mainly serve?
What kinds of relationships do our customers expect and how do we maintain them?
Who are our most important customers?
Who are the other important stakeholders?
Who influences our customers?
What people are behind our customers?
WHAT?
What customer problems do we solve and what needs do we meet?
What are the products and services we put in place to accomplish this?
What is the perceived customer value?
What value or benefit do we create for customers?
How do our offerings differ form those of our competitors?
HOW?
What key resources are behind our offerings and value proposition?
What competencies and key activities do we need?
Does our value chain make full use of our core competencies?
Who are our most important partners?
Who are our mos important suppliers and what do they contribute?
WHY?
Why will the customer pay for our product or service?
What are our main sources of income?
How is the income generated?
What are customers willing to pay for?
What are our main costs and the most significant cost drivers?
What are the main financial risks in our current revenue model?
      Who, What, How, Why – Self-Evaluation Checklist
Let's analyse airbnb's proposal again.
Try to find answer for all the dimensions of the business model
Introducción al módulo
Te damos la bienvenida al módulo Venture Development.
En este módulo nos planteamos los siguientes objetivos:
Comprender el proceso de creación de una nueva empresa

Analizar el fenómeno emprendedor y sus características 

Conocer cuáles son las competencias claves del emprendedor

Explorar las fuentes de ideas de negocio ideas

Comprender el proceso creativo 

Reconocer las oportunidades de negocio 

Utilizar herramientas que permitan el diseño de innovaciones basadas en el usuario.
Download here related workbooks before starting the course:
All workbooks in this course please submit to rventura@uma.es (UMA students), s.best@mdx.ac.uk (MDX students), marina.lovrincevic@efst.hr (UNIST students), upon finishing the assignments.
About author
Rafael Ventura Fernández, Ph.D., is Vice-President of Social Innovation and Entrepreneurship at University of Málaga. Ventura joined the University of Málaga in 1995 and has been visiting research fellow at the Technical University of Delft (Netherlands) and the University of Stockholm (Sweden). He has received PhD Prize and Spin Off Award in Universidad de Malaga. Ventura teaches entrepreneurship, innovation in business models, social responsibility, economy of culture and new organizational forms derived from the information technology and communications. His research has been presented and published in the proceedings of regional, national and international conferences and in peer-reviewed journals. He has experience managing research projects, postgraduate academic programs and educational innovation projects.
For discussion and course related questions visit the FORUM.
Course Features
Lectures

4

Quizzes

0

Duration

60 horas

Skill level

Todos

Language

Español

Students

15

Assessments

Self
UNIDAD 1.

UNIDAD 2.

UNIDAD 3.

UNIDAD 4.
Jose44

Awesome

I've learnt a lot of things in this module