Venture development (ES)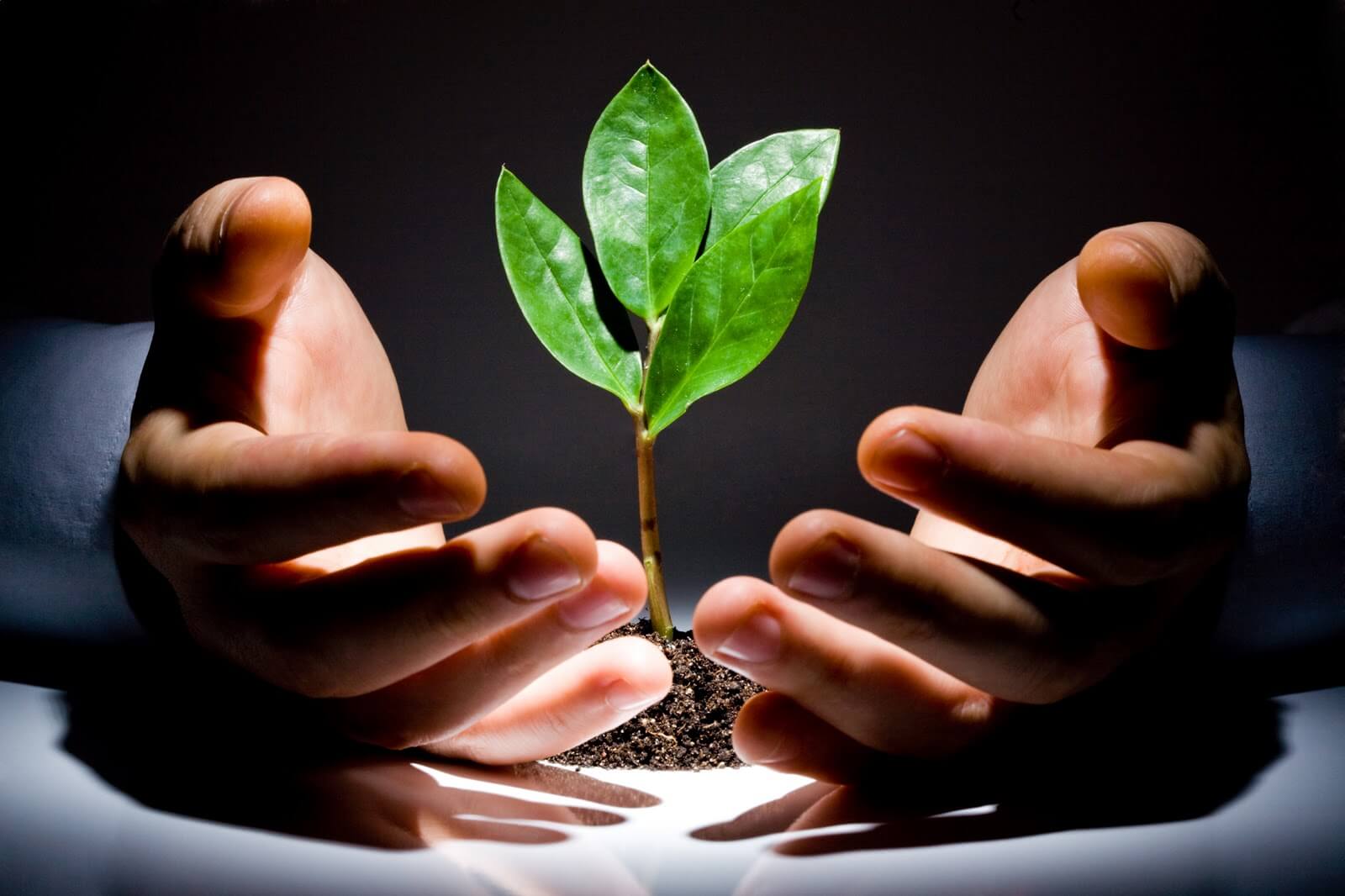 La creación de empresas
La creación de empresas es un fenómeno que tiene una función principal:
crear nuevo valor económico
Crear nuevo valor económico significa que partiendo de un conjunto de recursos y capacidades determinado, tenemos más capacidad para satisfacer necesidades que tiene la población.
Ahí reside fundamentalmente el interés por fomentar una cultura proclive a la innovación y el emprendimiento.
Cuando hablamos de crear valor, podemos identificar un conjunto de stakeholders que se benefician de la creación de una nueva empresa
Usuarios
La creación de una nueva empresa significa nuevas alternativas y una nueva oferta de bienes y servicios.
Desde el punto de vista del usuario, las nuevas empresas ofrecen productos que se adaptan más a sus preferencias
Empleados
La creación de una nueva empresa significa nueva capacidad de generar empleo.
La generación de empleo permite a profesionales desarrollar su profesión y obtener una renta económica
Inversores.
La creación de una nueva empresa va a significar nuevas oportunidades de obtener una rentabilidad a los agentes económicos que tienen recursos financieros
Proveedores
La viabilidad y el crecimiento de las empresas existentes en una economía depende en gran de medida de la aparición de nuevos agentes que generen nuevas demandas.
Sociedad
La sociedad en general se convierte en el principal beneficiario de la creación de una nueva empresa.
Además de los beneficios de la mejora de la oferta de bienes y servicios y la creación de empleos, las nuevas empresas significan mayor capacidad para financiar bienes y servicios públicos y mejora del sistema de innovación de la economía.
Global Entrepreneurship Monitor (GEM), es un estudio que se hace a nivel mundial sobre el fenómeno de la creación de empresas.
Este informe nos ayuda a comprender las etapas principales por las que atraviesa un nuevo proyecto empresarial.
La duración estimada de cada una de las fases es solo orientativa y depende de la naturaleza del proyecto y sector de actividad.
El gráfico nos muestra que cualquier población cuenta con una población potencialmente emprendedora. Es decir, que tiene interés y cuenta con las habilidades y competencias para emprender.
De esa parte de la población, un porcentaje determinado acabará finalmente inplicándose en el proceso de creación de una nueva actividad empresarial.
De manera previa a que podamos considerar una actividad consolidada, diferenciamos dos etapas:

Emprendedor naciente.
En esta fase, el emprendedor dedica la mayor parte de su esfuerzo en validar la viabilidad de su propuesta y definir las principales características de su proyecto
Emprendimiento nuevo
Es la fase de arranque y consolidación del proyecto.
Quiénes son emprendedores?
Una parte reducida de la población. Si nos fijamos en el gráfico que utiliza el Informe GEM, la creación de las nuevas empresas es llevada a cabo por la población potencialmente emprendedora. No todas las personas son potencialmente emprendedoras. Qué quiere decir esto?
Pues que solo una reducida parte de la población tiene intención de emprender, tiene capacidades y competencias para emprender y podría verse implicada en el proceso de creación de una nueva empresa. Un porcentaje aún más reducido de la población, se sumará a procesos de creación de empresas. Al porcentaje de personas que están participando en un proceso de creación de empresas se le denomina la Tasa de Actividad Emprendedora.
En cada país, esta tasa es diferente y depende multitud de circunstancias. Será interesante que conozcas las principales características del fenómeno emprendedor en tu país. Por eso, sería bueno que accedas a la web de Global Entrepreneurship Monitor, te descargues el informe correspondiente a tu país y descubre la idiosincrasia de tu entorno.
ACTIVIDAD DEL ESTUDIANTE:
Analiza los datos de población potencialmente emprendedora y la tasa de actividad emprendedora
Descubre cuáles son los principales motivos que explican la intención de emprender
Valora las principales características sociodemográficas que explican el fenómeno emprendedor
Haz una lectura de los datos en términos comparativos con la UE
Destaca cinco aspectos que diferencien significativamente a tu país en relación al fenómeno emprendedor
Eres emprendedor?
Suponemos que sí. De hecho, has tenido la intención de mejorar tus competencias a través del programa Student Business e-Academy La palabra emprendedor tiene muchas definiciones y es un concepto que se ha abordado desde distintas disciplinas. Uno de los autores con mayor influencia en la concepción del emprendedor fue Joseph A. Schumpeter. https://en.wikipedia.org/wiki/Joseph_Schumpeter
"Schumpeter described the role of the entrepreneur as a radical market innovator who brings about creative destruction through innovation. He argued that indsutries within societies are replaced by other industries over time. The process of replacement of one industry (destruction) by another more modern industry (creation) is creative destruction Creative destruction is taking place constantly and moves society foreward. Entrepreneurs movve society
Entrepreneurial profit is the expression of the value of what the entrepreneur contributes to production.
La asociación de emprendedor con innovación, no vincula directamente al emprendedor con la creación de una empresa. También es la persona que dentro de las organizaciones asume la tarea de introducir cambios. Actualmente, las grandes organizaciones buscan emprendedores, gente que sea capaz de generar cambios en la industria.
Steve Jobs lo hizo desde el principio.
Él quería para su empresa piratas. En la sesión inicial de un retiro que convocaba a un equipo de personas de Apple, se repartieron camisetas que llevaban la leyenda "Piratas¡ No a la Marina". El concepto de pirata evoca el carácter subersivo y el espíritu revolucionario que Steve Jobs quería trasladar a la organización. Los piratas actúan sin la burocracia y la jerarquía de aquéllos que se suman a la Marina. Y en ciertos ambientes consiguen alcanzar lo que la Marina no puede. SJ prefería gente que tuviera el valor de ser diferentes y no convencionales a individuos disciplinados que asumieran perfectamente las tareas y responsabilidades repartidas. Es decir, quería gente que compartiera su estilo de vida, su filosofía y, por supuesto, que fueran entusiastas de Apple y los productos que desarrolla.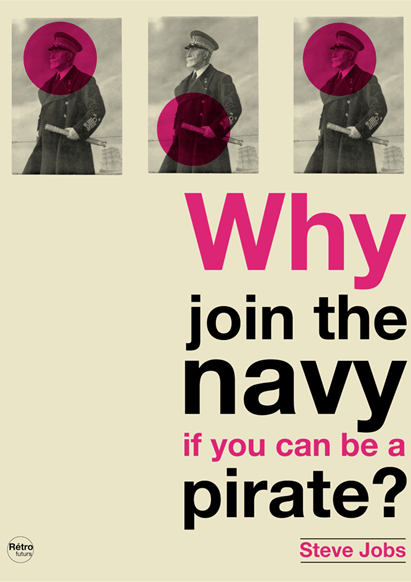 Qué competencias debes tener para emprender?
Los profesores Michael H. Morris, Justin W. Webb, Jun Fu y Sujata Shingal publicaron en la revista Journal of Business Management un trabajo titulado "A competency-based perspective on entrepreneurship education: Conceptual and empirircal insights"
En este trabajo concluían cuáles deben ser las competencias que debe reunir un emprendedor
Atendemos a la relación de competencias que concluyeron que son las críticas para definir un buen perfil competencial para emprender
Opportunity recognition
Opportunity assesment
Risk Management
Conveying a compelling vision
Tenacity/perseverance
Creative problem solving
Resources leveraging
Guerrilla skills
Value creation
Mantain focus yet adapt
Resilience
Self-efficacy
Building and using networks
the capacity to perceive changed conditions or overlooked possibilities in the environment that represent potential sources of profit or return to a Venture
Kirtzner advirtió una cualidad esencial en el emprendedor. Él identificaba al emprendedor con una persona que mantenía un estado de alerta continuo que le permitía identificar oportunidades de negocio.
La principal característica del emprendedor consiste en la capacidad que éste posee para estar alerta al descubrimiento de oportunidades existentes en medio de la incertidumbre.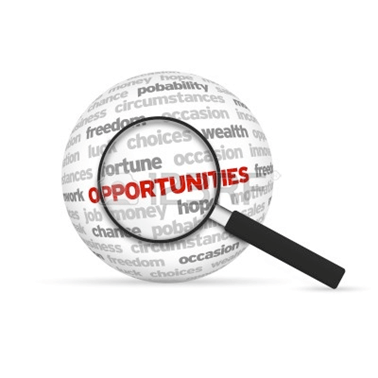 Seguro que has utilizado los post it para cualquiera de sus múltiples usos.
Este producto es la historia de un emprendedor que siempre mantuvo la alerta sobre cuál podría ser la oportunidad de negocio vinculada a un invento fallido.
Spencer Silver y Arthur Fry son los protagonistas del éxito del post it. Pasaron doce años desde que el primero generó la invención hasta la fecha de su comercialización.
La primera evaluación de este producto era un adhesivo de baja calidad por lo que se descartó su fabricación.
Fue Arthur Fry quién compartió su búsaqueda sin éxito de una solución que le permitiera marcar las págians de su libro de partituras.
A pesar de que había transcurrido un largo período de tiempo, Spencer identificó la oportunidad de negocio asociada a aquél invento descartado doce años antes.
Sin duda, el estado de alerta continuo que describió Kirzner es el principal motivo de la comercialización actual del post it.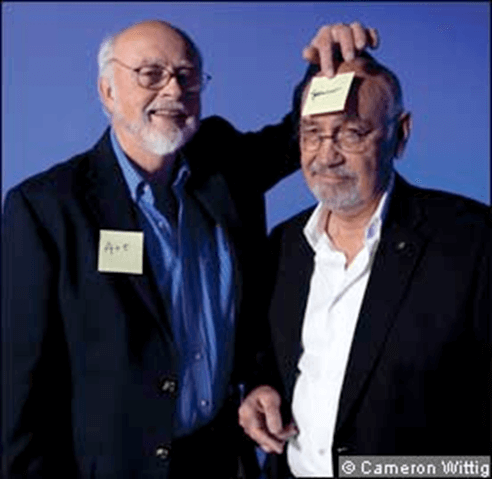 Estás de acuerdo con estas afirmaciones? Valora del 1 al 5
I am an avid information seeker ( __ )
I am always actively looking for new information ( __ )
I often make novel connections and perceive new or emergent relationships between various pieces of information ( __ )
I see links between  seemingly unrelated pieces of information  ( __ )
I am good at "connecting dots" ( __ )
I often see connections between previously unconnected domains of information ( __ )
Evaluación de oportunidades
ability to evaluate the content structure of opportunities to accurately determine their relative attractiveness
Emprender es tomar decisiones. Tomar decisiones sobre distintas alternativas, elegir una en condiciones de incertidumbre y descartar las demás en base a hipótesis que no sabemos si son ciertas.
Esta es una habilidad que tiene el emprendedor. Y podemos relacionarla con la función que ahce el selector de productos en una empresa.
Es la persona que tiene la capacidad para rechazar o aprobar el trabajo de compañeros creativos en busca de una solución. Es quien decide dentro de una compañía qué productos se van a fabricar y cuáles se descartan.
Para Geoffrey Moore, emprendedor y asesor tecnológico, "los productos aparecen a borbotones pero tiene que haber alguien que tome decisiones sobre cuáles desarrollar". En su opinión, elegir nuevos productos no funciona como un comité, tiene que haber un individuo capaz de tomar una decisión: "Es un acto de alto riesgo. Está muy claro cuando fracasas. Tienes que arriesgarlo todo cada vez que haces algo. Es como jugar en la pista central de Wimbledon. Y hay que tener mucha energía para hacerlo. No son muchos los que tienen la energía y las ganas de presionar a la organización para luego ser criticados, puestos en peligro o relegados. Y no funciona si eliges el producto mediante el comité". Es algo bastante complejo que requiere unas capacidades que poseen pocas personas. Los mejores diseñadores necesitan contar con el juicio crítico de quién adopta un buen criterio para valorar el resultado de los trabajos.
La clave para ser un buen selector de productos es valorar desde el punto de vista del cliente e imaginaba cómo sería la experiencia del usuario.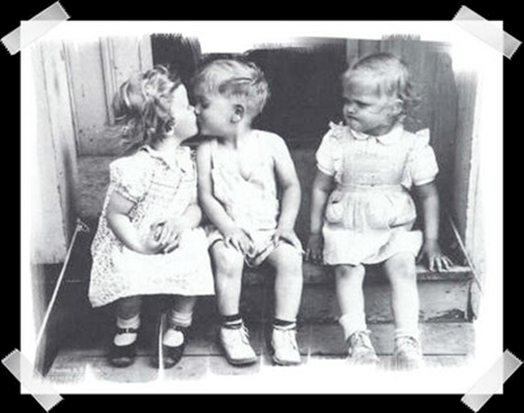 Estás de acuerdo con estas afirmaciones? Valora del 1 al 5
I have a gut feeling for potential opportunities.  ( __ )
I can distinguish between profitable opportunities and not so profitable opportunities  ( __ )
I have an extraordinary ability to smell profitable opportunities ( __ )
I have a knack for telling high-value opportunities apart from low-value opportunities ( __ )
When facing multiple opportunities, I am able to select the good ones ( __)
Risk management
the taking of actions that reduce the probability of a risk
occurring or reduce the potential impact if the risk were to occur
El emprendedor siempre toma decisiones en condiciones de incertidumbre. En base a unas hipótesis, establece unos objetivos y adopta una estrategia que conlleva a un conjunto de actuaciones. De esta forma, el riesgo es inherente a la acción de emprender. Este el principal motivo por el que el emprendedor ha de saber gestionar el riesgo. Una buena gestión del riesgo es propia de quien no toma decisiones de manera deliberada y evaluar los riesgos que asume, y tampoco actúa con una aversión al riesgo que le impide actuar.
En definitiva:
Calcula riesgos deliberadamente y evalúa alternativas.
Toma la acción para reducir riesgos o controlar los resultados.
Se coloca en situaciones que conlleve un reto o un riesgo moderado.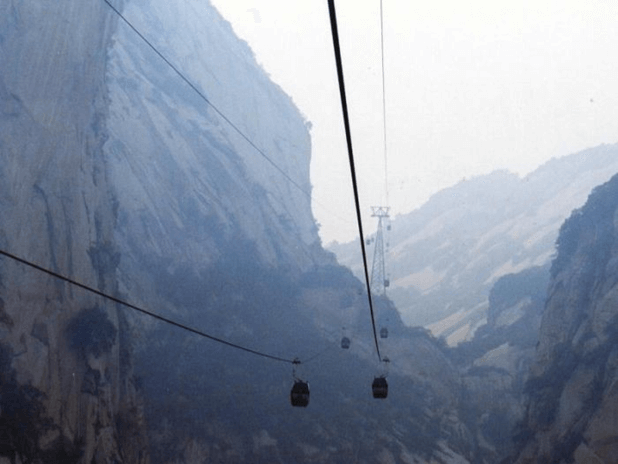 Estás de acuerdo con estas afirmaciones? Valora del 1 al 5
My skills in recognizing and assessing risks are strong   ( __ )
There is not much the entrepreneur can do about risk   ( __ )
Risks cannot really be managed  ( __ )
I understand a lot about how to manage risks  ( __ )
Dealing with risk is a learned skill ( __)
Conveying a compelling vision
The ability to conceive an image of a future
organizational state and to articulate that image in a manner that empowers followers to enact it
El emprendedor es una persona que intenta reducir el nivel de incertidumbre que condiciona sus decisiones.
Para ello:
Planifica sistemáticamente.
Planifica dividiendo las tareas grandes en sub-tareas con tiempos de entrega establecidos.
Constantemente revisa sus planes para tomar en cuenta resultados obtenidos.
Mantiene registros financieros y los utiliza para tomar decisiones.
Buscar información.
Personalmente procura información.
Consulta a expertos en las áreas que le interesa.
Fijar metas.
Fija metas y objetivos que tienen significado personal y conllevan un reto.
Tiene visión clara y específica a largo plazo.
Fija objetivos medibles a corto plazo.
Obviamente, no siempre se tiene éxito visualizando cuáles serán los cambios que condicionarán nuestra actividad. Steve sansson, en 1972, inventó la primera cámara que no tenía pelicula, y que pasaba la imagen de analogico a digital. En aquél tiempo, nadie en Kodak pensó que aquélla invención debía ser tenida en cuenta para rediseñar su estrategia o invertir recursos para explorar las posiblidades de la fotografía digital. Cuarenta años después, la empresa entró en fase de liquidación por culpa de la fotografía digital.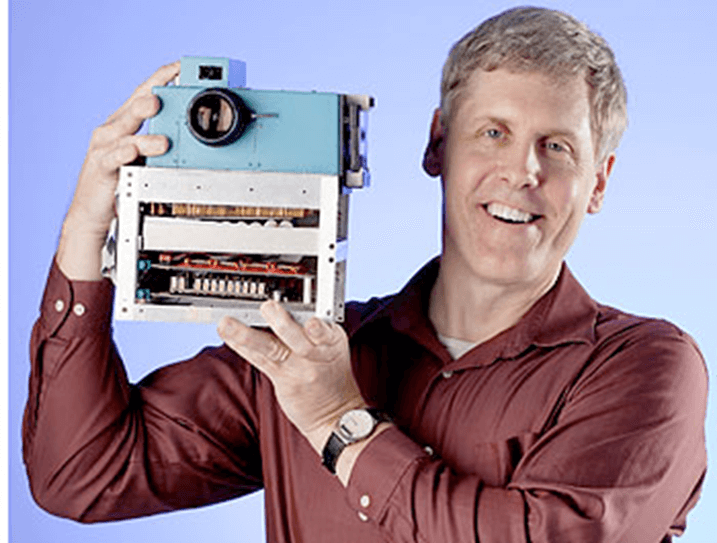 Estás de acuerdo con estas afirmaciones? Valora del 1 al 5
I am always seeking new opportunities in my life    ( __ )
I believe in a bold and daring view of the future ( __ )
I am able to paint an interesting picture of the future ( __ )
The future is very hard to see or envision ( __)
I find it difficult to get others committed to my vision or dreams ( __ )
I find that I am able to inspire others with my plans for the future ( __ )
Tenacity / perseverance
ability to sustain goal-directed action and energy when confronting difficulties and obstacles that impede goal achievement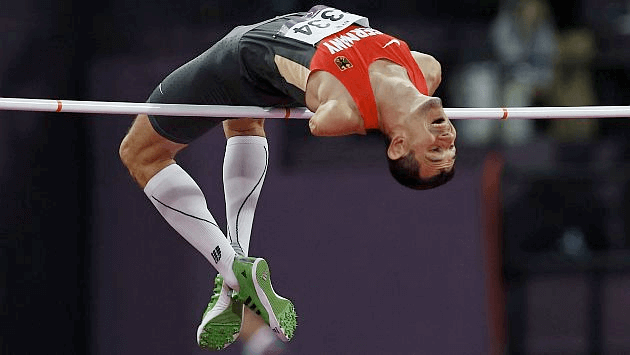 Estás de acuerdo con estas afirmaciones? Valora del 1 al 5
New ideas and projects sometimes distract me from existing ones     ( __ )
My interests change from year to year  ( __ )
I have been obsessed with a certain idea or project for a short time but later lose interest  ( __ )
I have difficulty maintaining my focus on projects that take more than a few months to complete ( __)
I have achieved a goal that took years of work ( __ )
I have overcome setbacks to conquer an important challenge  ( __ )
Nothing is more important than the achievement of my goals ( __ )
I am a persistent person  ( __ )
Creative problem solving
the ability to relate previously unrelated
objects or variables to produce novel and appropriate or useful outcomes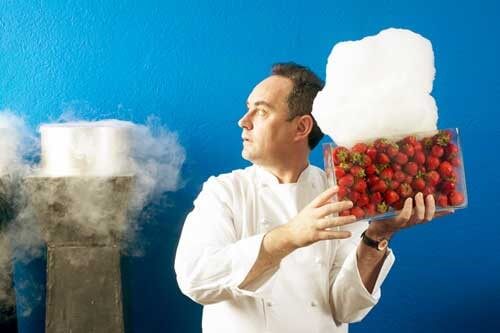 Estás de acuerdo con estas afirmaciones? Valora del 1 al 5
I demonstrate originality in my work      ( __ )
I am creative when asked to work with limited resources  ( __ )
I identify ways in which resources can be recombined to produce novel products ( __ )
I find new uses for existing methods or equipment ( __)
I think outside of the box ( __ )
I identify opportunities for new services/products   ( __ )
Freedom to be creative and original is extremely important to me ( __ )
Resource leverage / Bootstrapping
skills at accessing resources one does not necessarily own or
control to accomplish personal ends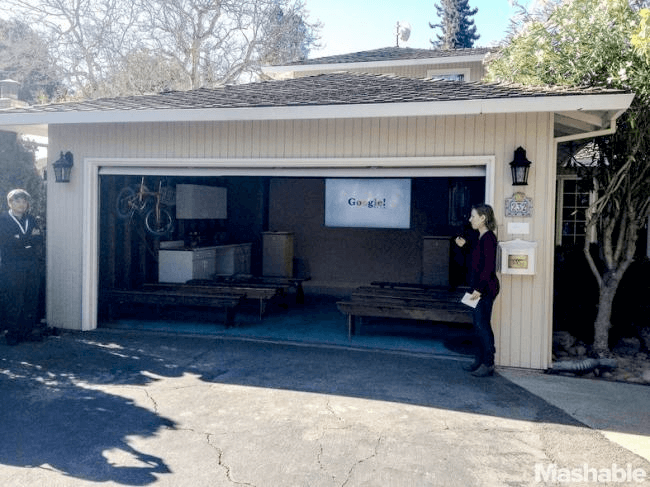 Estás de acuerdo con estas afirmaciones? Valora del 1 al 5
When I think about starting a venture, being able to access resources is far more important than actually owning and controlling those resources ( __ )
It is important to me that the business owns all the necessary resources for its operations ( __ )
The need for resources can be solved without any costs, for example by using resources that others control ( __ )
Without sufficient savings or access to money, it is very hard to start a business ( __)
There is always a way to obtain a resource even if you cannot afford it ( __ )
I prefer to use well-planned and calculated market research tools when investigating the need and interest in my product/service ( __ )
I prefer to use informal methods when investigating the need for or interest in my product/service (for example by asking people of my acquaintance, making my own observations etc.) ( __ )
When I am to realize a business opportunity I only invest as much as I can afford to lose
Guerrilla Skills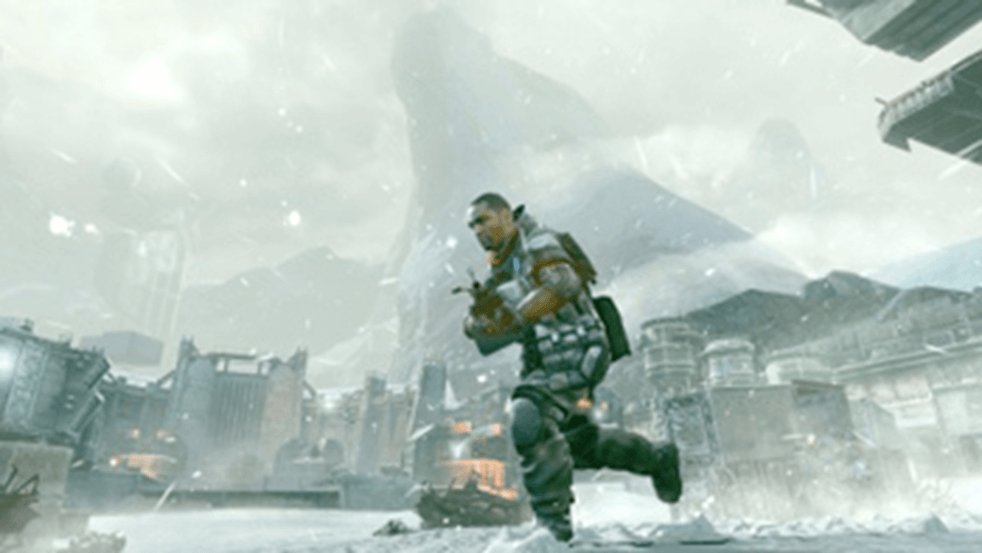 Estás de acuerdo con estas afirmaciones? Valora del 1 al 5
I am very comfortable thinking and acting in guerrilla ways ( __ )
I could quickly identify three guerrilla ideas to help any start-up venture   ( __ )
Value creation
Capabilities of developing new products, services, and/or business models that generate revenues exceeding their costs and produce sufficient user benefits to bring about a fair return.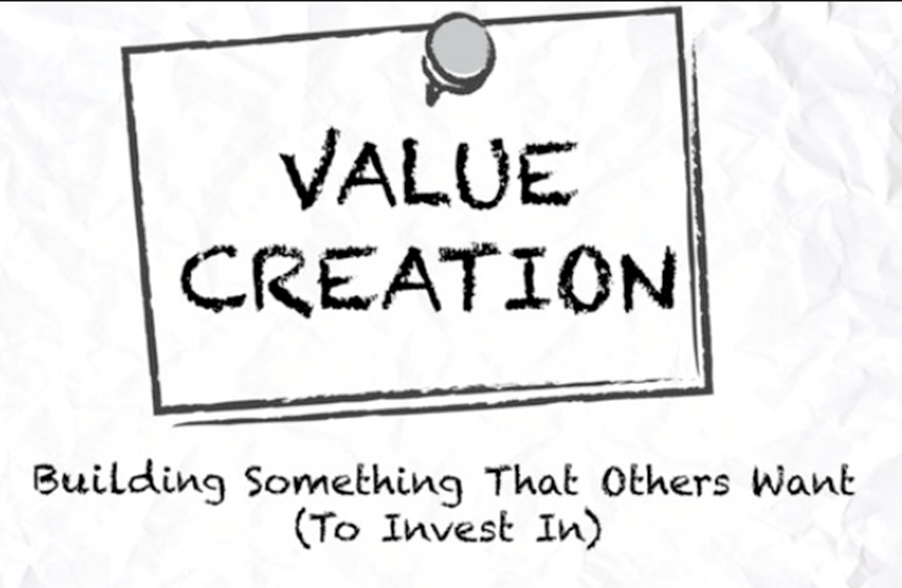 How confortable do you feel in your abilityto do each of the following?
I am always asking questions ( __ )
I am constantly asking questions to get to the root of the problem ( __ )
Others sometimes get frustrated by the frequency of my questions ( __ )
I often ask questions that challenge the status quo ( __)
I regularly ask questions that challenge others' fundamental assumptions ( __ )
I am constantly asking questions to understand why products and projects underperform ( __ )
New business ideas often come to me when directly observing how people interact with products and services ( __ )
I have a continuous flow of new business ideas that come through observing the world
I regularly observe customers' use of products and services to get new ideas ( __ )
By paying attention to everyday experiences, I often get new business ideas ( __ )
Mantain focus

Ability to balance an emphasis on goal achievement and the strategic direction of the organization while addressing the need to identify and pursue actions to improve the fit between an organization and developments in the external environment.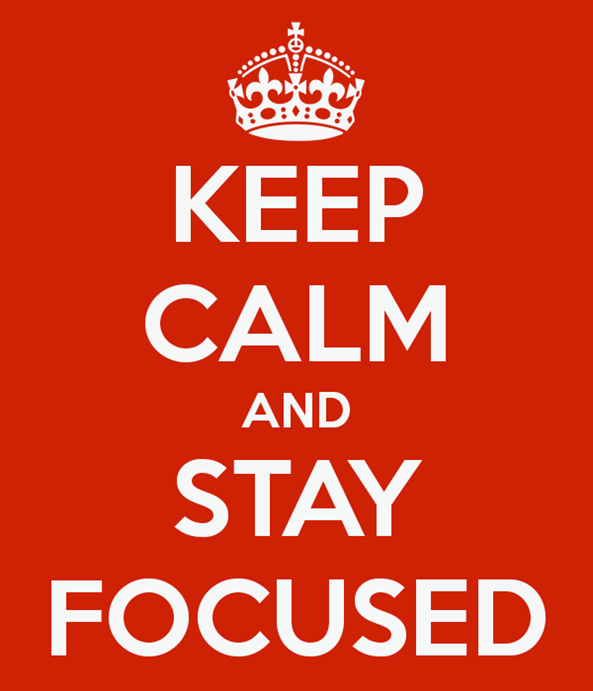 How confortable do you feel in your ability to do each of the following?
Once I have identified an approach for accomplishing a task, I find it very difficult to switch to a completely different approach ( __ )
I find it easy to modify or change my ideas about how something should be done ( __ )
Once I figure out something that works, I tend to resist changes to that particular approach ( __ )
I tend to look for the right answer, rather than realize there might be multiple ways to get to an end result ( __)
It is easy for me to modify my approach to a task if the situation calls for it ( __ )
When I feel that my approach to a given task is not working, I find it quite easy to change to another approach ( __ )
Resilience
Ability to cope with stresses and disturbances such that one remains well, recovers or even thrives in the face of adversity.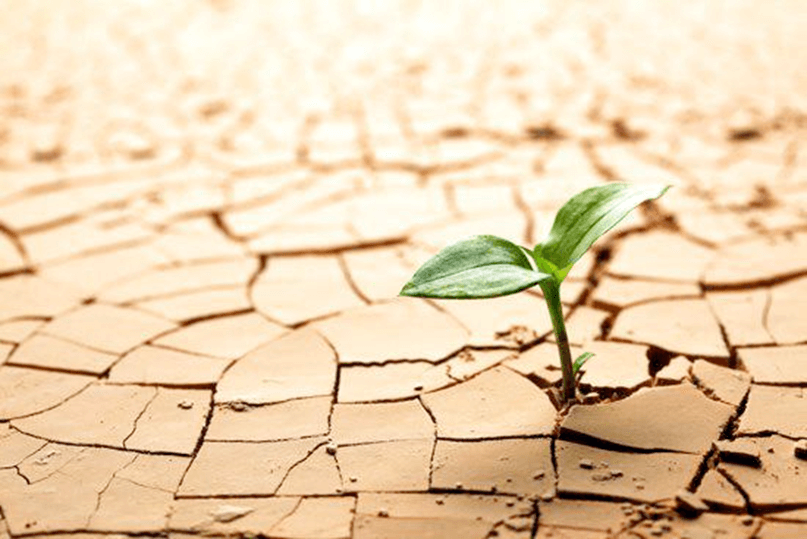 How confortable do you feel in your abilityto do each of the following?
I actively look for ways to replace the losses I encounter in life. ( __ )
I look for creative ways to alter difficult situations ( __ )
I believe that I can grow in positive ways by dealing with difficult situations ( __ )
Regardless of what happens to me, I believe I can control my reaction to it ( __)
I only set goals which I know I can reach without the help of others ( __ )
When I need help, I don't hesitate to ask a friend to help ( __ )
I hesitate to ask others to help me ( __ )
My friends and family frequently don't live up to my expectations of how they should act ( __ )
I really resent anyone telling me what to do ( __ )
Self-efficacy
Ability to maintain a sense of self-confidence regarding one's ability to accomplish a particular task or attain a level of performance.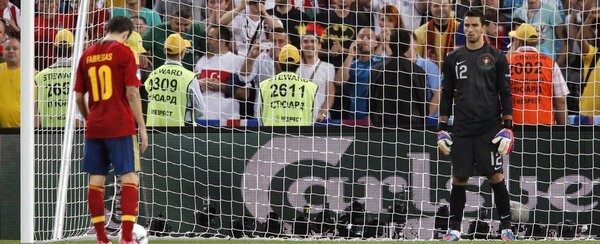 How confortable do you feel in your abilityto do each of the following?
Entrepreneurs are not really able to create and shape their own markets. ( __ )
As regards competing in the market place, the entrepreneur is the victim of forces he/she cannot control ( __ )
There is little point in engaging in detailed analyses and planning, because events will occur that I cannot control ( __ )
I can shape whatever environment in which I find myself operating ( __)
Building and using networks
Social interaction skills that enable an individual to establish, develop. and maintain sets of relationships with others who assist them inadvancing their work or career.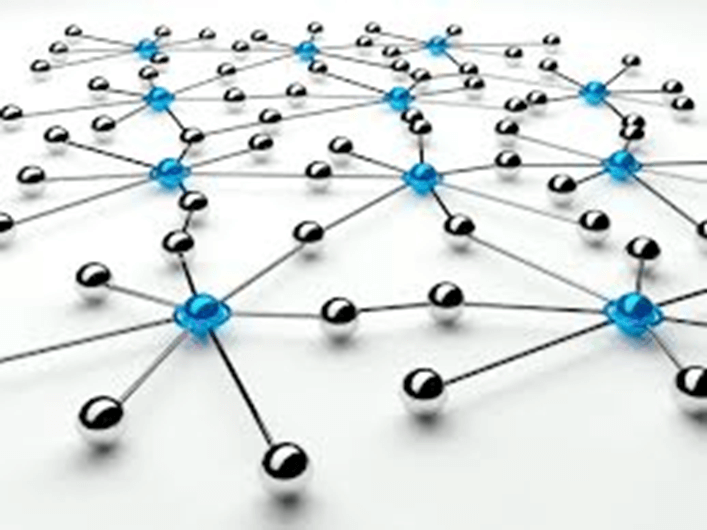 How confortable do you feel in your abilityto do each of the following?
Given professional contacts a phone call to keep in touch. ( __ )
Sent thank you notes or gifts to others who have helped you professionally in your work, school or career ( __ )
Asked a business professional unrelated to you to serve as a reference ( __ )
Sent e-mails, cards or other communications to keep in touch with professional contacts ( __)
Gone to lunch with persons who can help you professionally ( __)
Participated in social gatherings with people that you work with in a non-campus job ( __)
Attended social functions for purposes of building professional relationships ( __)
Attended meetings of professional-related organizations ( __)
Attended meetings of civic and social groups, clubs and so forth ( __)
HOW??? ACTIVIDAD DEL ESTUDIANTE:

Analiza en qué competencias has obtenido una media más alta.
Analiza en qué competencias has alcanzado los valores más bajos
Introducción al módulo
Te damos la bienvenida al módulo Venture Development.
En este módulo nos planteamos los siguientes objetivos:
Comprender el proceso de creación de una nueva empresa

Analizar el fenómeno emprendedor y sus características 

Conocer cuáles son las competencias claves del emprendedor

Explorar las fuentes de ideas de negocio ideas

Comprender el proceso creativo 

Reconocer las oportunidades de negocio 

Utilizar herramientas que permitan el diseño de innovaciones basadas en el usuario.
Download here related workbooks before starting the course:
All workbooks in this course please submit to rventura@uma.es (UMA students), s.best@mdx.ac.uk (MDX students), marina.lovrincevic@efst.hr (UNIST students), upon finishing the assignments.
About author
Rafael Ventura Fernández, Ph.D., is Vice-President of Social Innovation and Entrepreneurship at University of Málaga. Ventura joined the University of Málaga in 1995 and has been visiting research fellow at the Technical University of Delft (Netherlands) and the University of Stockholm (Sweden). He has received PhD Prize and Spin Off Award in Universidad de Malaga. Ventura teaches entrepreneurship, innovation in business models, social responsibility, economy of culture and new organizational forms derived from the information technology and communications. His research has been presented and published in the proceedings of regional, national and international conferences and in peer-reviewed journals. He has experience managing research projects, postgraduate academic programs and educational innovation projects.
For discussion and course related questions visit the FORUM.
Course Features
Lectures

4

Quizzes

0

Duration

60 horas

Skill level

Todos

Language

Español

Students

15

Assessments

Self
UNIDAD 1.

UNIDAD 2.

UNIDAD 3.

UNIDAD 4.
Jose44

Awesome

I've learnt a lot of things in this module