Venture development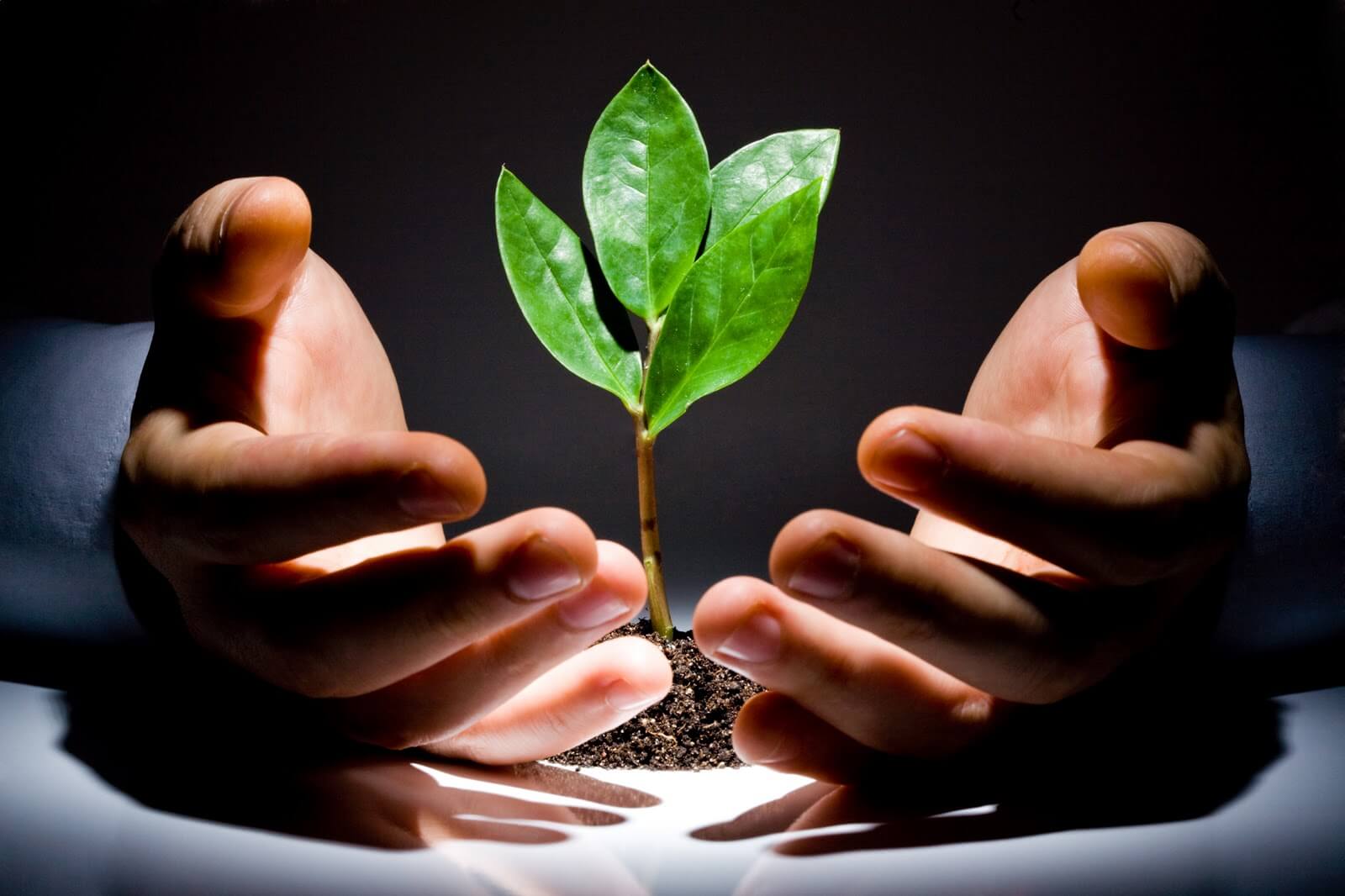 From Business Idea to Business Opportunity
First remember the diagram we used to explain the timeframe and phases when starting a new business. With new business activity, the step towards becoming an early-stage entrepreneur always starts with the identification of a business idea.
What is a Business Idea?
We've come across a business idea when we identify a solution to an unresolved problem/need or an improvement to an existing solution. Therefore, we have to understand the concept of business idea in terms of a problem and its solution. Business ideas are always based on an unresolved problem or need. We always start with the human part of any innovation. We might find:
A poorly satisfied need due to the deficiency of the other offers or because there is a better way of addressing it.
A satisfied need that could be addressed more efficiently.
New needs arising as a result of social changes, lifestyles, etc.

Business ideas can be the result of chance or a deliberate search, but they always require observation. We'll find ideas in different areas:
Repetition of other people's experiences: this is the reflex effect of new businesses, frequently occurring in periods of economic growth.
New business opportunities in markets that are poorly supplied, newly created or have high percentage growth.
Technical knowledge of specific markets, sectors or businesses.
The experience of a future business person who has been an employee or manager at another company and wants to go out on their own.
When there is an innovative product that is expected to generate a market.
When the type of activity is so simple that any person can set up a business in that area.
However, the most important thing is knowing which skills we need to acquire in order to be able to identify business ideas. From the skills we've associated with entrepreneurs, the most important are:
Opportunity Recognition
Creative Problem Solving / Imaginativeness
Value Creation
These skills should bring to mind Kirzner's constant state of alert, as well as the creativity to make changes to the established order, which was the characteristic that Schumpeter valued most in an entrepreneur.
Innovation = Invention + Commercialisation
This is one of several definitions of innovation. According to this definition, we would only take radical innovations into account, the results of the actions taken by CHANGE MAKERS. They are the people who introduce changes that are not connected with previous solutions, completely transforming how a need or problem is resolved. Think of three people or companies that have introduced an utterly revolutionary idea to the market.
1 …………………………………………………………………………………………………
2 …………………………………………………………………………………………………
3 …………………………………………………………………………………………………
When we talk about identifying business ideas, it's not often that pure or radical invention immediately comes to mind.
As Kirby Ferguson states, nothing is original. Everything we know is the result of a creative process that is made up of three stages: copy, transform and combine, ultimately generating solutions and new results.
Try conducting an analysis of Nespresso's proposal.
Can you identify the defining characteristics of Apple? What are they?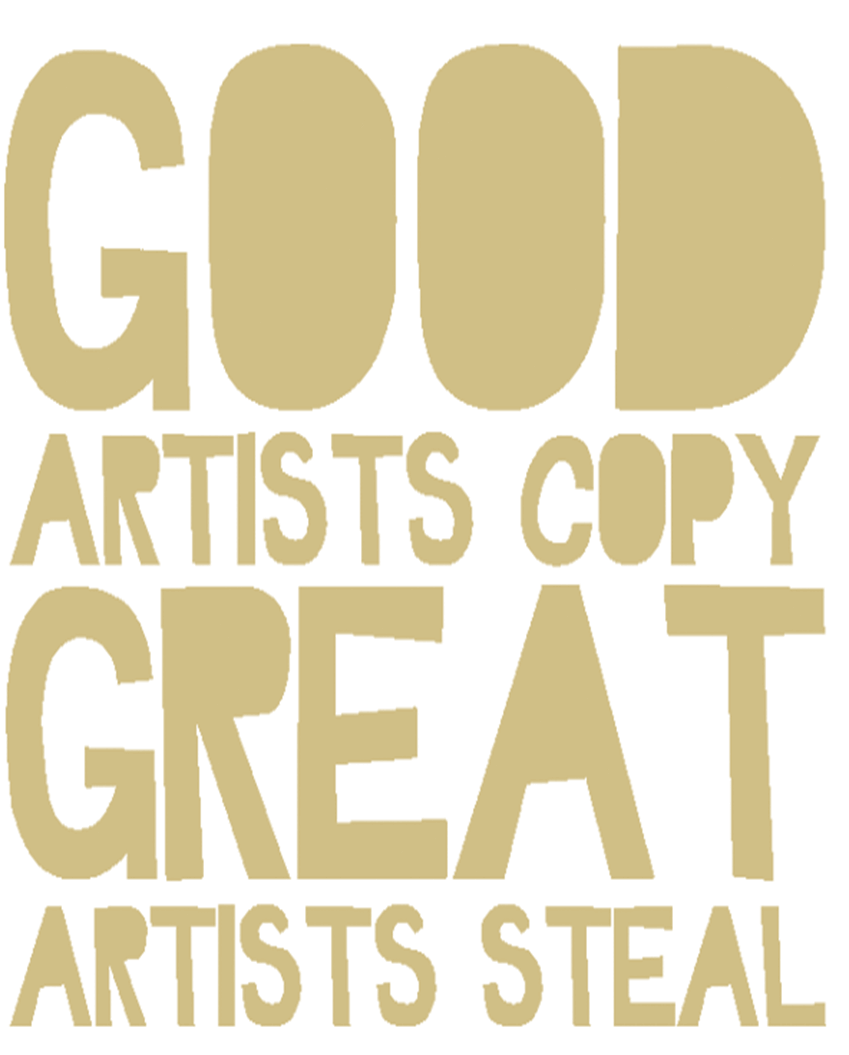 Kirby Ferguson describes how innovation emerges. The key for him is to copy, transform and combine. This view of the creative process is linked to one of the entrepreneur's distinctive skills:
Identifying Opportunities.
Remember the test we took to evaluate this skill; it had questions like:
I often make novel connections and perceive new or emergent relationships between various pieces of information.
I see links between seemingly unrelated pieces of information.
I am good at "connecting dots".
I often see connections between previously unconnected domains of information.
Therefore, the creative process that generates a new business idea is inspired by the information we gather; it transforms solutions we've seen before and combines them with fresh proposals that have added value. In The Business Model Navigator, the authors Oliver Gassmann, Karolin Frankenberger and Michaela Csik discuss a key concept for increasing our ability to create new realities. They refer to creative imitation and the importance of recombination.
What does this mean?
Innovations are often variations on something that has existed elsewhere – in another industry, market or context. There is no need to reinvent the wheel with every project and every innovation initiative.These authors have demonstrated that 90% of all successful business model innovations actually recombine existing business model elements.
What should we do??
The innovations lies in the understanding, translation, recombination and transfer of the successful patterns to one's own industry.
This is not as easy as a simple copycat, but it enables a company to learn from others and thereby reinvent its own industry.
So copycats will not be successfull, only creative imitators with the ability to learn and transfer these learnings will truly be able to revolutionise.
So,
be a creative imitator.
How to be a creative imitator
Two basic strategies have been used in the past to generate new ideas:
Las Meninas by… Picasso?
If this painting looks familiar, especially in this other version, you're not wrong. Picasso, an indisputable genius and the most innovative artist of the 20th century, painted no more and no less than 58 versions of Las Meninas. Why?
Before reading up on the explanation and looking at the painting, tell us 3 reasons why you think Picasso painted these copies:
1 …………………………………………………………………………………………
2 …………………………………………………………………………………………
3 ………………………………………………………….…………………………….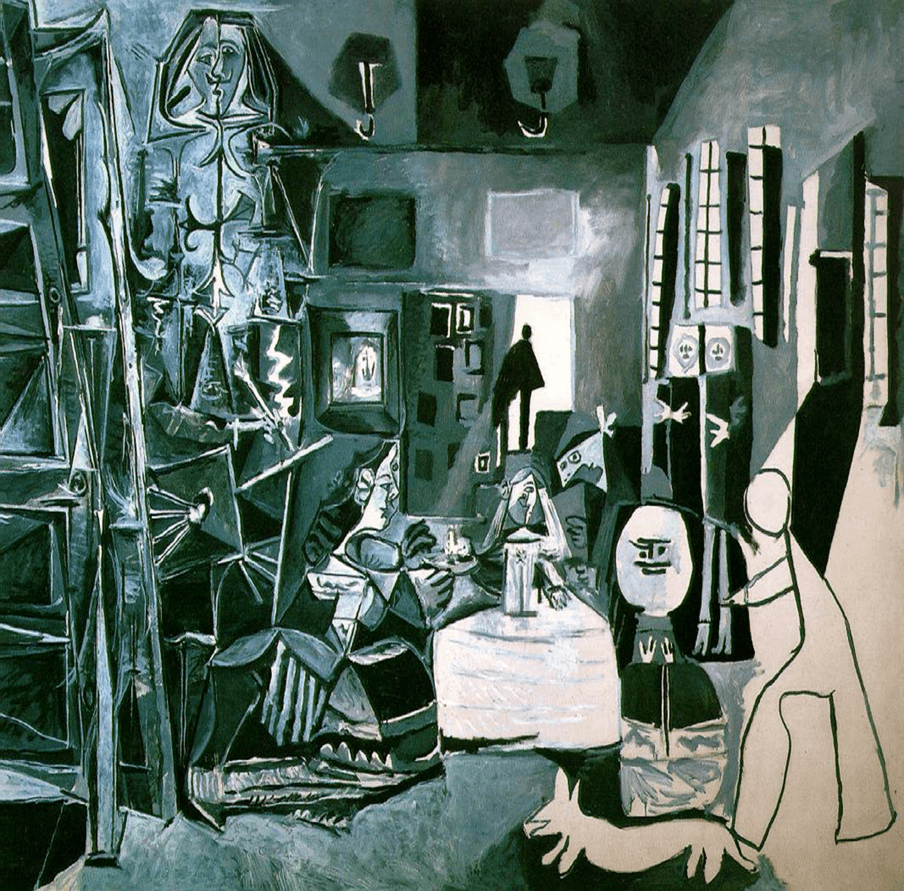 Let's read his explanation in his own words:
If one set out to copy Las Meninas in all good faith, let's say, when one got to a certain point and if the person doing the copying were me, I'd say:  How about putting that girl a little more to the right or the left? I'd try to do it in my own way, forgetting Velázquez. I'd surely end up modifying the light or changing it, because of having changed the position of the figure. And so, little by little, I'd be painting Meninas that would seem detestable to the professional copyist, but they'd be 'my' Meninas". (Picasso)
In his search for new models, techniques and ideas, Picasso uses a renowned pictorial model as a starting point for trial and experiment. He studies a specific case and tries making different changes, discovering new approaches and exploring new possibilities.
"Inspiration exists, but it must find you working" (Anonymous)
Creativity requires space to be a working tool and it needs to be brought out at the right time and place. For creativity to become a tool, we have to understand its working protocol. Most creative protocols have 3 stages: divergent brainstorming, divergent conclusion and convergent conclusion, more commonly known as exploration, ideation and conclusion.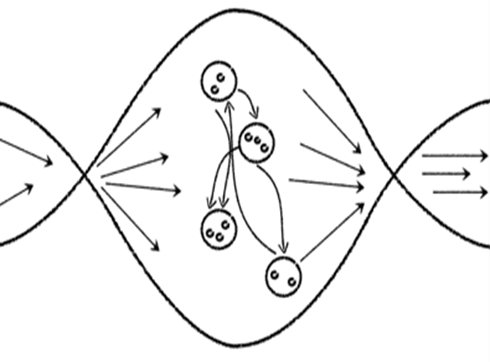 When common solutions fail or we can't find the keys in the places we normally leave them, so to speak, only creative divergence can help us find the fix. However, in these rushed situations, time isn't exactly on our side. The pressure to decide in a flash makes our mind judge, criticise or negatively evaluate certain ideas that, with the right amount of time and reflection, could form part of a more than viable solution to our problem. It's also true that "time limit" is a way to steer clear of "paralysis by analysis".
The famous case of Apollo 13, the ultimate prototype of an extremely uncertain situation, provides us with an opportunity to analyse the last phase of a creative protocol. The mission was disrupted by the explosion of an oxygen tank in the service module. Due to this incident, the NASA engineers had to redesign the flight plan and some of the spacecraft systems. All in record time, as the events played out. From the legendary phrase "Houston, we have a problem" (13/04/1970 21:08) to splashdown (17/04/1970 18:07) were 96 genuinely nerve-racking hours.
Some activities require a lot of concentration and absorption. When we're immersed in them, time goes by without us noticing. The hours tick over but we feel as if the clock had stopped. We can all think of a situation or activity when we have experienced this. This state of disconnection from the surrounding environment is what is technically called flow.  Mihaly Csikszentmihalyi, the psychologist who coined this concept, states: "Your whole being is involved in the activity, and you're using your skills to the utmost."
What characterises flow?
High levels of concentration
Immersion or loss of previous self-consciousness
Focused attention
Positive feedback
Intrinsic motivation
Clear ideas about the objective of the activity
Since the people who achieve flow the easiest are children, here are 20 things we can learn from children to be more creative.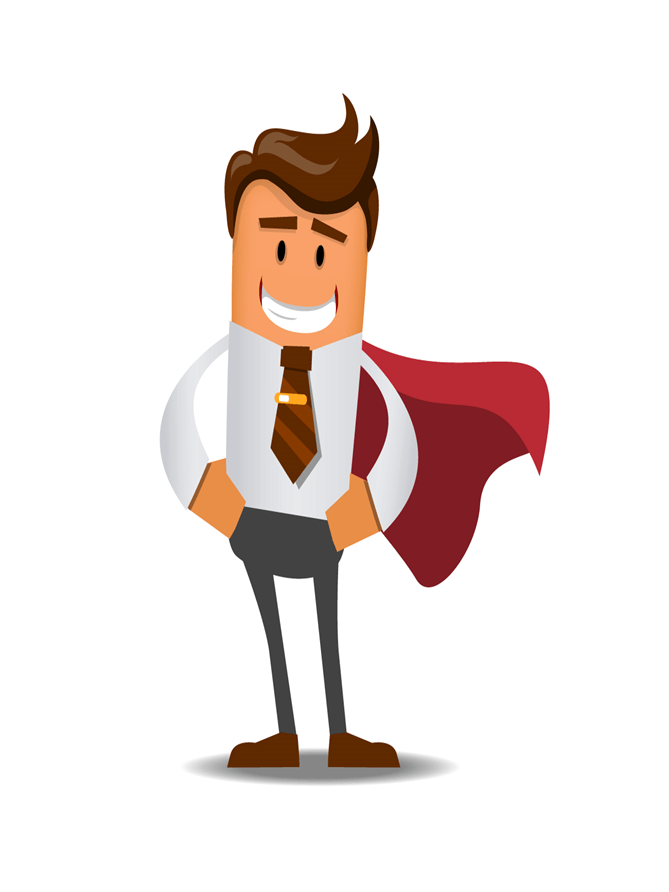 What adult can learn from child
Put your heart into what you do.
Be flexible and adaptable.
Forget your prejudices.
You have to enjoy yourself.
The world is filled with amazing things.
Sharing is fun.
If you fall, pick yourself up.
Don't be afraid of socialising.
Express your emotions.
Look at things as if it were the first time.
Be honest.
Your limits are all in your head.
Learning new things is awesome.
Don't worry about making a fool of yourself.
Enjoy every moment.
Don't believe everything "grown-ups" say.
If you don't know or you need help, ask.
Look for simple things.
Rest when you're tired.
Life is easier than you think.
How
Analyse the Nespresso and Apple proposals.
Take note of any similarities you find.
Creative process
Are We Creative?
We're More Creative Than We Think
People often think that creative types are born with certain qualities that make them better at finding solutions that the rest of us overlook.
Most of us assume that we're not creative. Perhaps the fact that creativity isn't linked to a personality type could help us see things differently.
So, if personality doesn't determine creativity, how creative are we? Or how creative could we become? What is my creative ability related with?
And the most important question is: can I improve my creativity?
The good news is that we can all get better results.
Why doesn't it happen?
Simply by analysing our behaviour we can find room for improvement when it comes to looking for original solutions to problems we've identified.
We Only Have a Small Part of the Information
It's logical, very logical!
When dealing with a problem, we already know some patterns that will lead us to a solution and they're the first thing we think of.
Our previous experience brings stereotypes to mind, diminishing our capacity to get different results.
The definition of a good solution makes us dismiss other options too hastily.
That's right! For Silver's colleagues at 3M, a post-it was nothing more than a poor-quality sticky note.
Imagine yourself trying to draw a bike. Your drawing would probably look like this: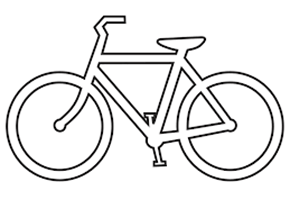 If it looks like this, we can safely assume that you're someone who thinks outside the box: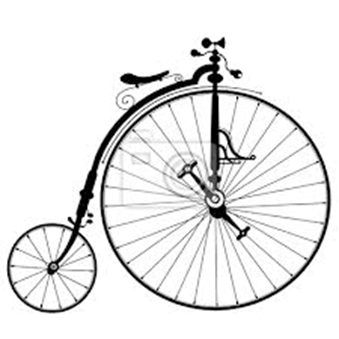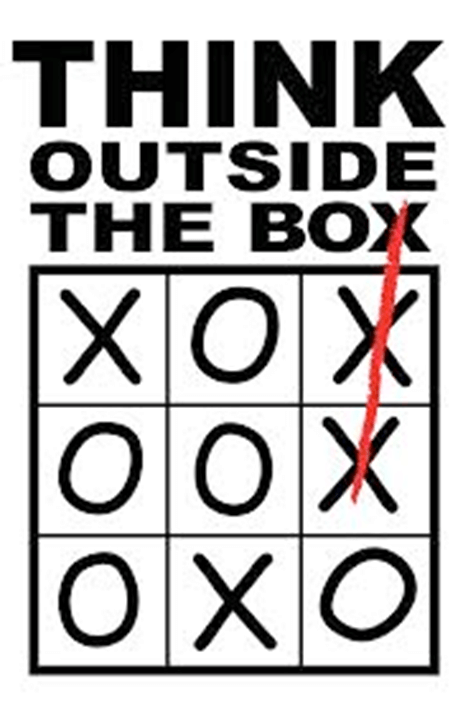 This social experiment shows us how we behave when trying to resolve a task or a problem.
This video shows footage from a 1998 study by Daniel Simons and Daniel Levin in which a participant fails to notice when the person he is talking to is replaced by someone else. The study was among the first to demonstrate that the phenomenon of "change blindness" can occur outside the laboratory. This was the first of many studies by Simons, Levin and colleagues to explore how change blindness can occur in the real world.
It is common for us to behave like this. We focus on a solution or a way of reaching a solution, and we don't perceive changes in our environment, new possibilities, or people around us who could be of use.
Student Activity
Increase and diversify your information sources.
Empathise with others, adopt different perspectives, use new criteria.
Reformulate the nature of the problem.
Try to resolve the problems with a different approach.
Set a target number of ideas you want to consider.
Sell your ideas well.
Use common languages, be visual.
The Creative Process in a Team
The advantages of working in a team when identifying new business ideas are fairly obvious. As a group, it's easier to share ideas, brainstorm possible solutions and broaden the criteria for defining a problem. However, research shows that brainstorming sessions generate less definitive ideas that when people work alone.
Why?
There are several reasons:
Emotionally, we have a series of restrictions that stop us from acting naturally.
We're afraid of criticism… we're afraid of making mistakes… we tend to avoid conflict… we accept solutions that aren't convincing.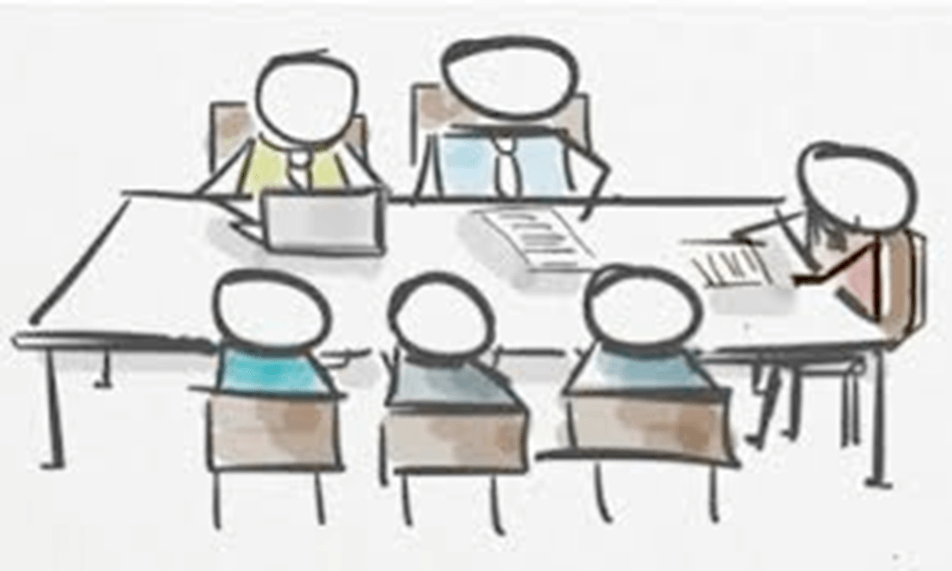 Therefore, teamwork is the best solution. But we have to be able to create a productive working environment.
Business Opportunities
Not all ideas are business opportunities.
Some ideas are:
Directly usable.
Good but not right now. Not suitable for the current market.
Good but not for us. There might be other agents who are better prepared to seize the opportunity.
Practically worthless because the need they meet isn't important for the target market.
Interesting but impractical due to a lack of technical viability.
Only the ideas that are directly usable by us will be considered business ideas.
A business idea has to fulfil three conditions:
We must have identified a market opportunity.
We must have enough human resources, or access to them.
We must have the necessary resources and equipment, or access to them.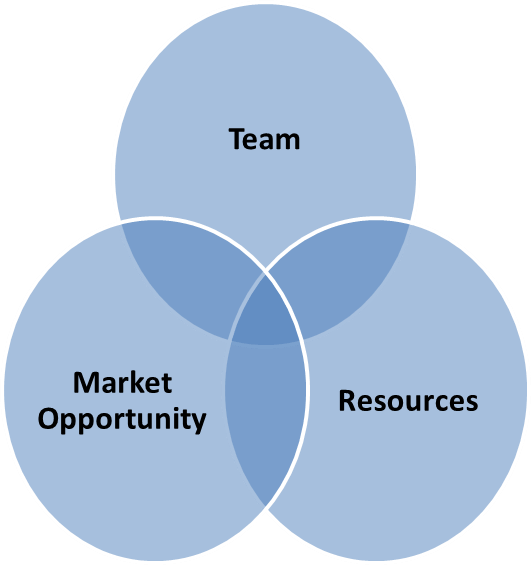 A market opportunity exists when there is a demand for a solution to a need and the current offer could be improved or is non-existent. We have to ask ourselves:
Who experiences the need or problem we want to resolve?
How important is the need or problem?
How are they resolving it at the moment?
What is the dominant solution?
What makes my proposal stand out?
Which customer profiles could find my proposal more attractive?
We have a suitable team when our combined skills and ability make it possible for us to take advantage of the business opportunity.
Do I have the equipment I need to get the idea off the ground?
Do I have people to provide me with advice, information, stability and support?
Does the team have the right technical experience?
Who do we know and who knows us?
We have the physical and technological resources required for taking advantage of the business opportunity.
Do I have the resources I need to get the idea off the ground?
Do I have adequate knowledge for managing this type of business?
Do I have enough information?
Is the available time going to be enough?
Do I have an appropriate network of contacts?
Do I know who the key suppliers are for this type of venture?
Are they available? Can I get in touch with them?
Introduction to the module
Welcome to the Venture Development module.
In this module, our objectives are:
To understand the process of starting a new business

To analyse what the entrepreneurial phenomenon is all about

To find out the key skills that an entrepreneur needs to have

To explore the sources of inspiration for business ideas

To get a grasp of the creative process

To identify business opportunities

To use tools for designing innovations that benefit the user.
Download here related workbooks before starting the course:
All workbooks in this course please submit to rventura@uma.es (UMA students), s.best@mdx.ac.uk (MDX students), marina.lovrincevic@efst.hr (UNIST students), upon finishing the assignments.
About author
Rafael Ventura Fernández, Ph.D., is Vice-President of Social Innovation and Entrepreneurship at University of Málaga. Ventura joined the University of Málaga in 1995 and has been visiting research fellow at the Technical University of Delft (Netherlands) and the University of Stockholm (Sweden). He has received PhD Prize and Spin Off Award in Universidad de Malaga. Ventura teaches entrepreneurship, innovation in business models, social responsibility, economy of culture and new organizational forms derived from the information technology and communications. His research has been presented and published in the proceedings of regional, national and international conferences and in peer-reviewed journals. He has experience managing research projects, postgraduate academic programs and educational innovation projects.
For discussion and course related questions visit the FORUM.
Course Features
Lectures

4

Quizzes

0

Duration

60 hours

Skill level

All levels

Language

English

Students

26

Assessments

Self
Salvador51

Workbook problem

I still doing this course and I have problems to download the workbook. Everytime I click on the link it takes me to a new window that opens the same page, but nothing is downloaded. Please review it when you have time, I would like to finish it.