Venture development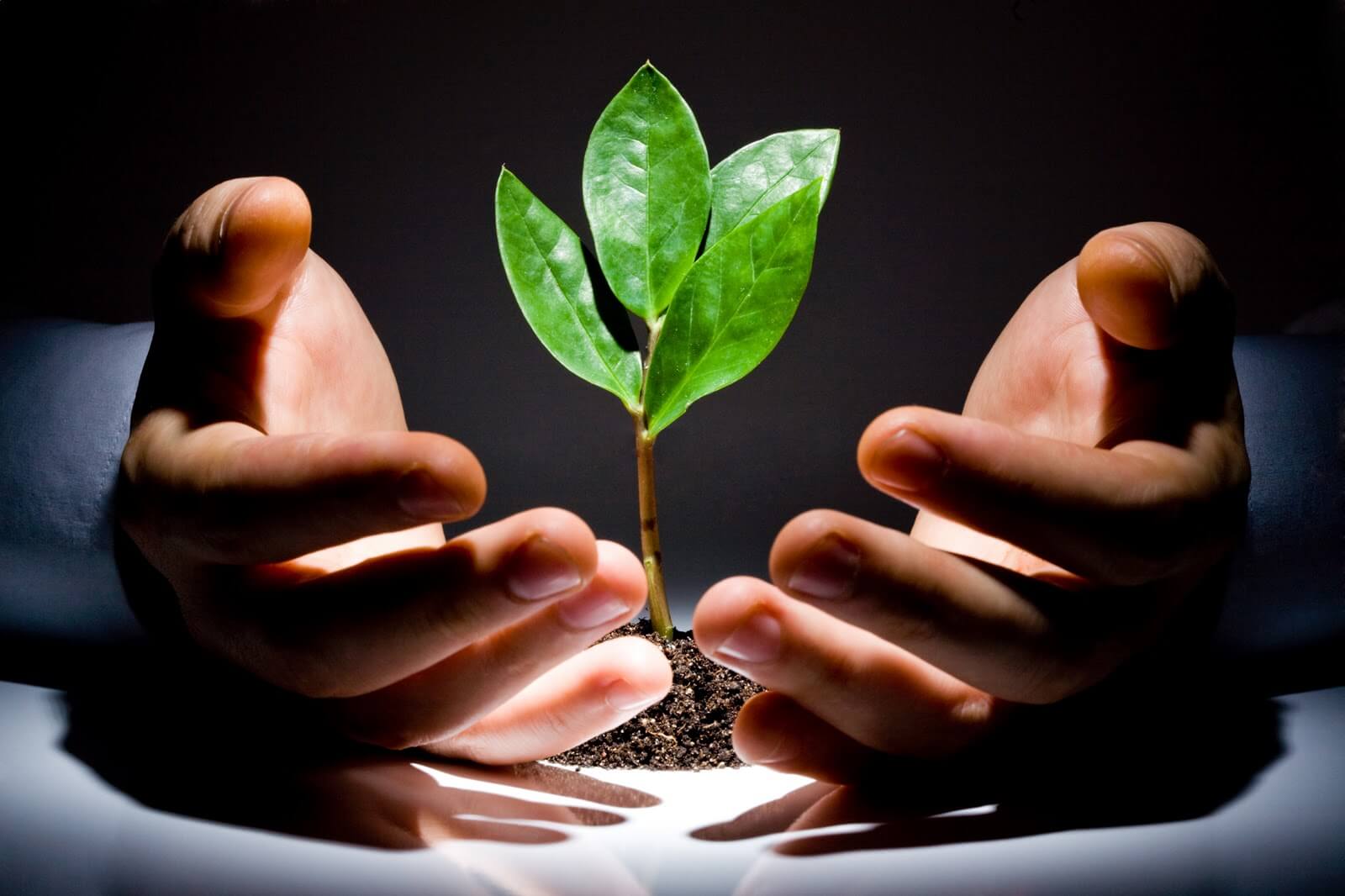 Starting a Business
Starting a Business
The main purpose of starting a business is to create economic value.
Creating new economic value means having a greater capacity to meet peoples' needs by making use of a specific set of resources and skills. At its core is a special interest in fostering a culture of innovation and entrepreneurship. When we talk about creating value, we can identify a group of stakeholders who benefit from new business activity.
Users
Starting a business means that an alternative good or service is introduced to the market.
From the user's viewpoint, new businesses offer products that better suit their needs.
Employees
Starting a business means that new jobs are created.
Job creation gives people the opportunity to earn money and develop professionally.
Investors
Starting a business will lead to new opportunities for investors to make a profit.
Suppliers
The viability and growth of businesses in an economy largely depends on the arrival of new actors with new demands.
Society
Society at large is the main beneficiary of a new business.
Together with the benefits of an improved offer of goods and services and job creation, new businesses increase the amount of money that can be invested in public goods and services, as well as enhancing innovation.
Global Entrepreneurship Monitor (GEM) is a global study on the entrepreneurial phenomenon.
This report gives us a better understanding of the key stages of a new entrepreneurial project. The estimated duration of each stage is only a guide; this will depend on the nature of the project and the relevant sector.
The diagram shows that there are people with entrepreneurial potential everywhere, i.e. people interested in entrepreneurship and who have the appropriate skills and ability.  A certain percentage of this group of people will end up being involved in the process of creating new business activity. Before an activity is considered to have been established, there are two stages:
Early-Stage Entrepreneur
In this stage, the entrepreneur puts most of their effort into determining the viability of their proposal and defining the main aspects of their project.
New Venture
In this stage, the project is launched and consolidated.

Who Are the Entrepreneurs?
A small part of the population. If we take a look at the diagram in the GEM Report, new businesses are started by potential entrepreneurs. Not everyone has the capacity to be a potential entrepreneur. What does that mean? That only a small part of the population intends to be an entrepreneur, has the appropriate skills and ability, and hence could end up being involved in starting a new business. An even smaller percentage of this group of people will join processes for starting new businesses. The percentage of people taking part in starting a new business is called the Entrepreneurial Activity Rate. This rate differs from country to country and it is based on several factors. We recommend that you read up on the main elements of the entrepreneurial phenomenon in your country. Go to the Global Entrepreneurship Monitor website, download the report on your country and find out about the specifics of your environment.
STUDENT ACTIVITY
Analyse the data on potential entrepreneurs and the Entrepreneurial Activity Rate.
Identify the main reasons why people choose to be an entrepreneur.
Evaluate the main socio-demographic factors contributing to the entrepreneurial phenomenon.
Study the data in comparison with the EU.
Identify five aspects that make your country unique in terms of the entrepreneurial phenomenon.
Are You an Entrepreneur?
Let's assume that you are, especially since you're seeking to improve your skills by doing the Student Business e-Academy programme. Entrepreneur has many definitions and as a concept it has been addressed by different disciplines. Joseph A. Schumpeter is one of the authors who has contributed most to the theory of entrepreneurship. Schumpeter described the role of the entrepreneur as a radical market innovator who brings about creative destruction through innovation. He argued that industries within societies are replaced by other industries over time. The process of replacement of one industry (destruction) by another more modern industry (creation) is creative destruction.Creative destruction is taking place constantly and moves society forward. Entrepreneurs move society.
Entrepreneurial profit is the expression of the value of what the entrepreneur contributes to production.
The link between entrepreneur and innovation does not necessarily imply that an entrepreneur is someone who starts a new business. It also refers to someone within an organisation who takes on the task of introducing changes. Large organisations are currently looking for entrepreneurs: people who are capable of transforming an industry.
Steve Jobs did it from day one.
He only wanted pirates in his company. At a retreat for a team of Apple employees, shirts with the phrase "Why join the navy if you can be a pirate?" were handed out. The pirate concept encapsulates the subversive character and revolutionary spirit that Steve Jobs wanted to inspire in his organisation. Pirates aren't subject to a bureaucracy or navy hierarchy. In certain areas, they manage to do what the navy could never do. Steve Jobs preferred unconventional people who had the courage to be different over disciplined individuals who did what was asked of them without question, i.e. he wanted people who shared his lifestyle and philosophy, and of course being a fan of Apple and its products was also a must.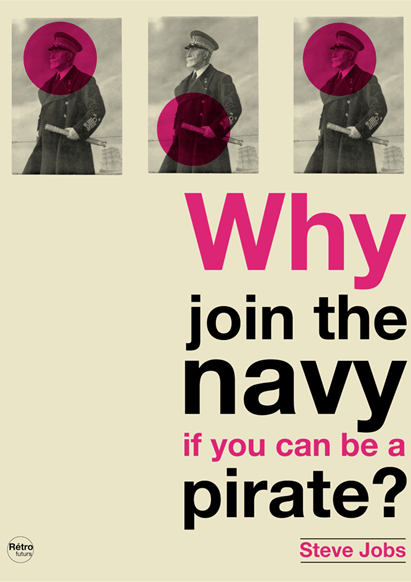 What Skills Do You Need to Be an Entrepreneur?
In the Journal of Business Management, the professors Michael  H. Morris, Justin W. Webb, Jun Fu and Sujata Singhal published an article titled "A competency-based perspective on entrepreneurship education: Conceptual and empirircal insights". They outlined the competencies necessary for entrepreneurial action. Let's consider the list of competencies that they consider critical in a good entrepreneurial profile.
Opportunity recognition
Opportunity assessment
Risk management
Conveying a compelling vision
Tenacity/perseverance
Creative problem solving
Resources leveraging
Guerrilla skills
Value creation
Maintain focus yet adapt
Resilience
Self-efficacy
Building and using networks
Opportunity Recognition
The capacity to perceive changed conditions or overlooked possibilities in the environment that represent potential sources of profit or return to a Venture.
Kirzner pinpointed an essential quality in an entrepreneur. He described an entrepreneur as a person who maintained a constant state of alert so that they could spot business opportunities when they arose. The main characteristic of an entrepreneur is the capacity to identify opportunities in a climate of uncertainty.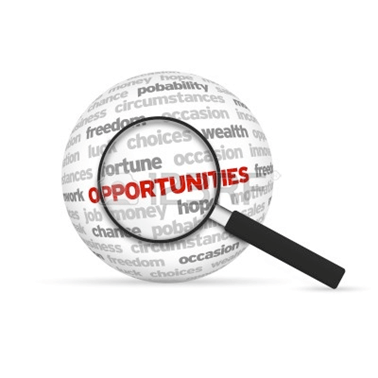 You must've used post-its at least once in your life. Their story is one of an entrepreneur who was always on the lookout for a new opportunity after a failed invention.
Spencer Silver and Arthur Fry are behind the success of the post-it. Twelve years went by between Silver's invention of the post-it and its commercialisation. The initial version was a low quality sticky note that was never manufactured. Arthur Fry told Spencer about his unsuccessful search for a means to mark the pages of his sheet music book. Even though a long time had passed, Spencer saw a business opportunity in the idea he'd abandoned twelve years earlier. The state of constant alert described by Kirzner is the main reason for the commercialisation of the post-it we know today.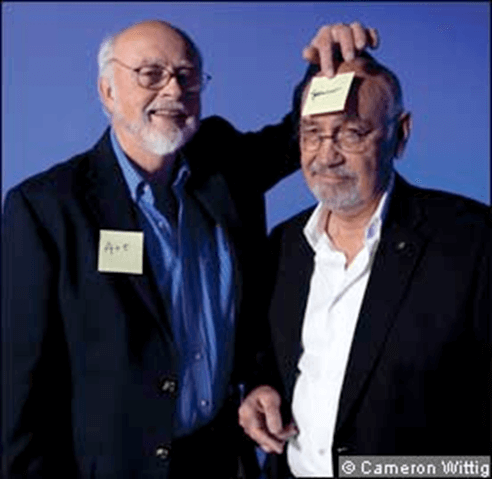 Are you agree with theses sentences? Value from 1 to 5
I am an avid information seeker ( __ )
I am always actively looking for new information ( __ )
I often make novel connections and perceive new or emergent relationships between various pieces of information ( __ )
I see links between seemingly unrelated pieces of information     ( __ )
I am good at "connecting dots" ( __ )
I often see connections between previously unconnected domains of information ( __ )
Opportunity Assessment
Ability to evaluate the content structure of opportunities to accurately determine their relative attractiveness. Entrepreneurship is about making decisions. Deciding from different options, selecting one of them in an uncertain environment, and ruling out the others based on hypotheses that could be incorrect. This is an entrepreneurial skill. And we can relate it with the role of the product selector in a company. It's the person who has the capacity to reject or approve their creative colleagues' work in search of a solution. It's the person who decides which products a company is going to manufacture or discard.
For Geoffrey Moore, an entrepreneur and technology consultant, "products crop up everywhere but there has to be someone who decides which ones to develop". In his opinion selecting new products is not a job for a committee; there has to be an individual who is capable of making a decision: "It's a high risk act. It's blatantly obvious when you fail. You have to risk it all every time you do something. It's like playing on the centre court at Wimbledon. And it takes a lot of energy. There aren't many people who have the energy and the will to pressure their organisation only to take criticism, make themselves vulnerable or be demoted. And it doesn't work if a committee gets together and chooses the product." It's a very difficult task that requires an ability that only very few people have. The best designers need to have critical judgement and sound criteria in order to evaluate the results of work. The key to a good product selector is being able to evaluate from the customer's perspective and imagine what the user experience would be like.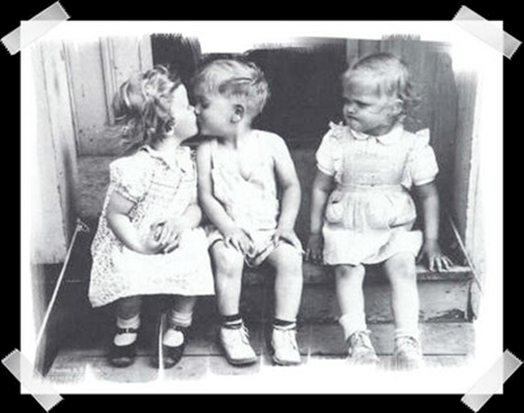 Are you agree with theses sentences? Value from 1 to 5
I have a good feeling for potential opportunities. ( __ )
I can distinguish between profitable opportunities and not so profitable opportunities ( __ )
I have an extraordinary ability to smell profitable opportunities ( __ )
I have a knack for telling high-value opportunities apart from low-value opportunities ( __ )
When facing multiple opportunities, I am able to select the good ones ( __)
Risk Management
The taking of actions that reduce the probability of a risk occurring or reduce the potential impact if the risk were to occur. Entrepreneurs always make decisions in a climate of uncertainty. According to their hypotheses, they set objectives and adopt a strategy comprising of a series of actions. Hence, risk is inherent to entrepreneurial action. This is the main reason why an entrepreneur has to know how to manage risk. A good risk manager is someone who makes calculated decisions and evaluates the risks they take; they are not averse to risk and don't let it stop them from acting.
In summary:
Calculates risks and evaluates all the options.
Takes action to reduce risks or control results.
Seeks out situations that pose a challenge or moderate risk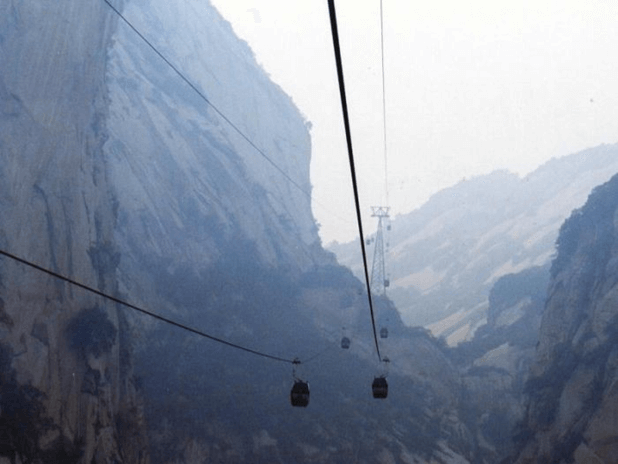 Are you agree with theses sentences? Value from 1 to 5
My skills in recognizing and assessing risks are strong  ( __ )
There is not much the entrepreneur can do about risk  ( __ )
Risks cannot really be managed ( __ )
I understand a lot about how to manage risks ( __ )
Dealing with risk is a learned skill ( __)
Conveying a Compelling Vision
The ability to conceive an image of a future organizational state and to articulate that image in a manner that empowers followers to enact it.An entrepreneur is a person who tries to reduce the level of uncertainty affecting their decisions. This involves:
Systematic planning.
Planning by dividing large tasks into sub-tasks with established deadlines.
Constantly reviewing plans in order to incorporate the results obtained.
Maintaining financial records and using them to make decisions.
Obtaining information.
Personally getting information.
Consulting experts in relevant areas.
Setting goals.
Setting challenging goals and objectives with personal significance.
Having a clear and specific long-term vision.
Setting measurable short-term goals.
Obviously, we don't always successfully predict the changes that will affect our activity. In 1972, Steven Sasson invented the first filmless camera, paving the way from the analogue to the digital era.At that time, no one at Kodak thought that his invention should be used to redesign their strategy or that resources should be invested in exploring the possibilities of digital photography. Forty years later, the company went into liquidation because of digital photography.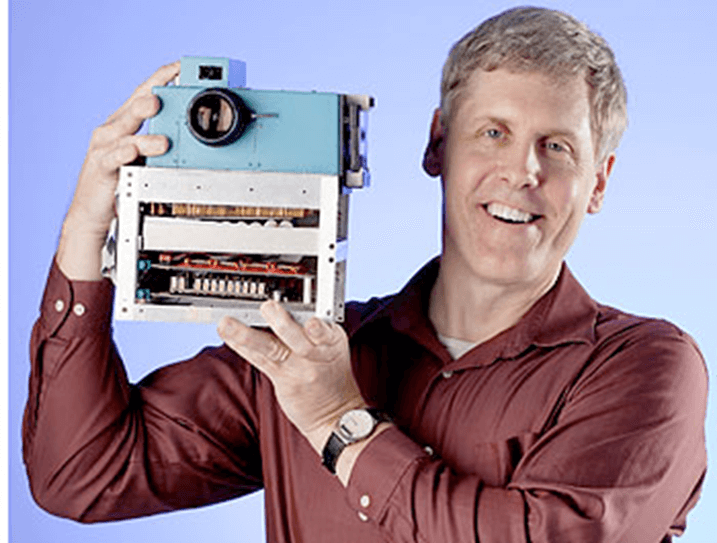 Are you agree with theses sentences? Value from 1 to 5
I am always seeking new opportunities in my life  ( __ )
I believe in a bold and daring view of the future ( __ )
I am able to paint an interesting picture of the future ( __ )
The future is very hard to see or envision ( __)
I find it difficult to get others committed to my vision or dreams ( __ )
I find that I am able to inspire others with my plans for the future ( __ )
Tenacity / perseverance

Ability to sustain goal-directed action and energy when confronting difficulties and obstacles that impede goal achievement.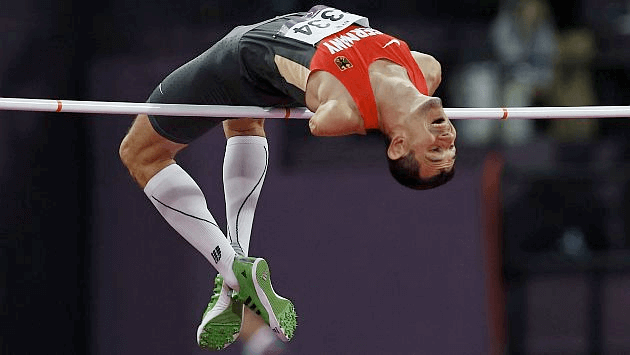 Are you agree with theses sentences? Value from 1 to 5
New ideas and projects sometimes distract me from existing ones  ( __ )
My interests change from year to year ( __ )
I have been obsessed with a certain idea or project for a short time but later lose interest ( __ )
I have difficulty maintaining my focus on projects that take more than a few months to complete ( __)
I have achieved a goal that took years of work ( __ )
I have overcome setbacks to conquer an important challenge ( __ )
Nothing is more important than the achievement of my goals ( __ )
I am a persistent person ( __ )
Creative problem solving
The ability to relate previously unrelated objects or variables to produce novel and appropriate or useful outcomes.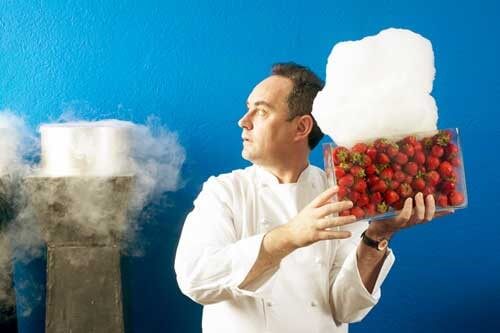 Are you agree with theses sentences? Value from 1 to 5
I demonstrate originality in my work  ( __ )
I am creative when asked to work with limited resources ( __ )
I identify ways in which resources can be recombined to produce novel products ( __ )
I find new uses for existing methods or equipment ( __)
I think outside of the box ( __ )
I identify opportunities for new services/products ( __ )
Freedom to be creative and original is extremely important to me ( __ )
Resource leverage / Bootstrapping
Skills at accessing resources one does not necessarily own or control to accomplish personal ends.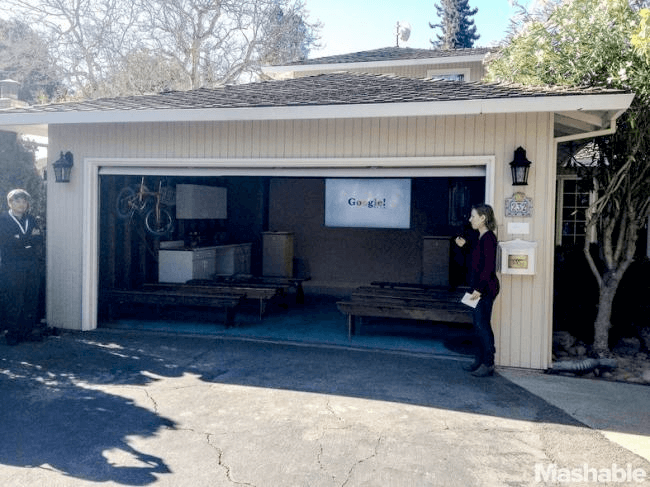 Are you agree with theses sentences? Value from 1 to 5
When I think about starting a venture, being able to access resources is far more important than actually owning and controlling those resources ( __ )
It is important to me that the business owns all the necessary resources for its operations ( __ )
The need for resources can be solved without any costs, for example by using resources that others control ( __ )
Without sufficient savings or access to money, it is very hard to start a business ( __)
There is always a way to obtain a resource even if you cannot afford it ( __ )
I prefer to use well-planned and calculated market research tools when investigating the need and interest in my product/service ( __ )
I prefer to use informal methods when investigating the need for or interest in my product/service (for example by asking people of my acquaintance, making my own observations etc.) ( __ )
When I am to realize a business opportunity I only invest as much as I can afford to lose
Guerrilla Skills
The capacity to take advantage of one's surroundings, employ unconventional, low-cost tactics not recognized by others, and do more with less.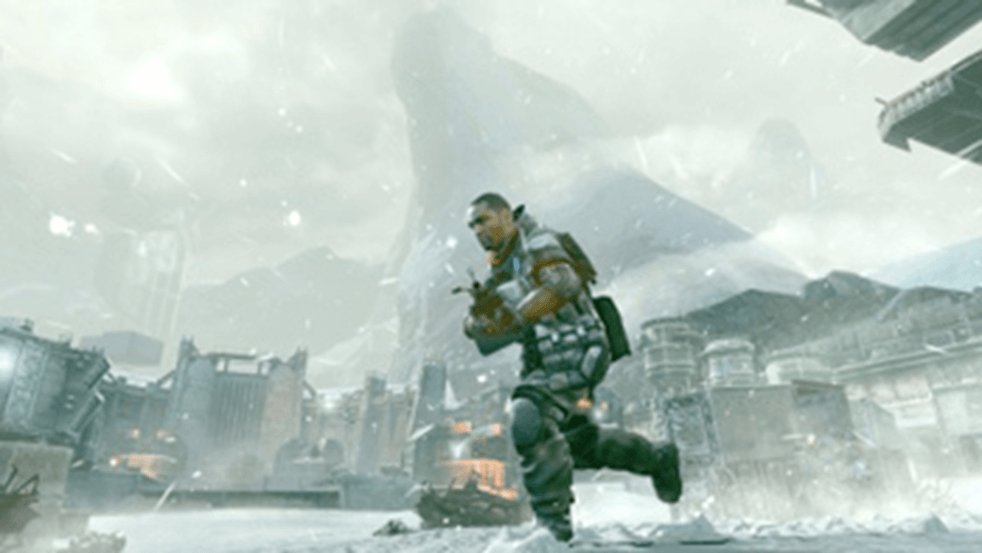 Value creation
Capabilities of developing new products, services, and/or business models that generate revenues exceeding their costs and produce sufficient user benefits to bring about a fair return.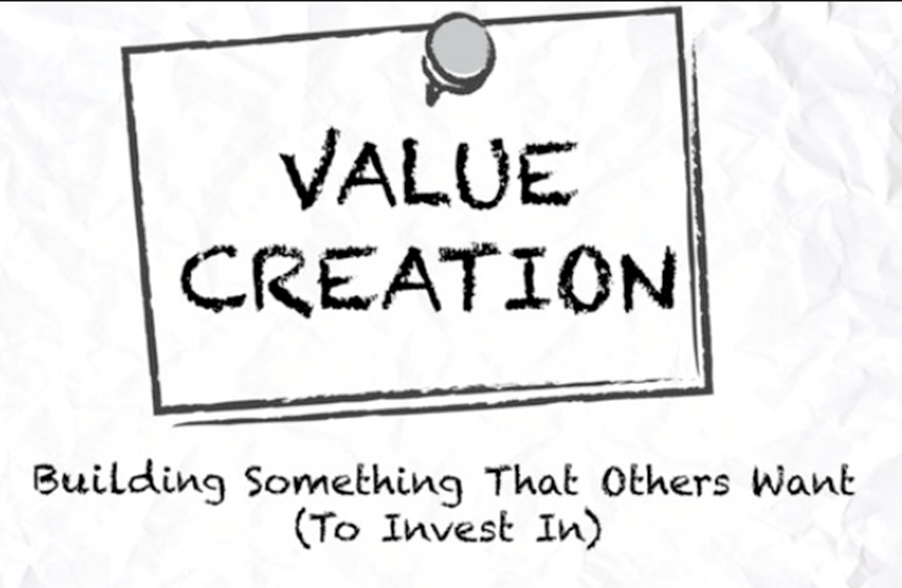 How confortable do you feel in your abilityto do each of the following?
I am always asking questions ( __ )
I am constantly asking questions to get to the root of the problem ( __ )
Others sometimes get frustrated by the frequency of my questions ( __ )
I often ask questions that challenge the status quo ( __)
I regularly ask questions that challenge others' fundamental assumptions ( __ )
I am constantly asking questions to understand why products and projects underperform ( __ )
New business ideas often come to me when directly observing how people interact with products and services ( __ )
I have a continuous flow of new business ideas that come through observing the world
I regularly observe customers' use of products and services to get new ideas ( __ )
By paying attention to everyday experiences, I often get new business ideas ( __ )
Mantain focus

Ability to balance an emphasis on goal achievement and the strategic direction of the organization while addressing the need to identify and pursue actions to improve the fit between an organization and developments in the external environment.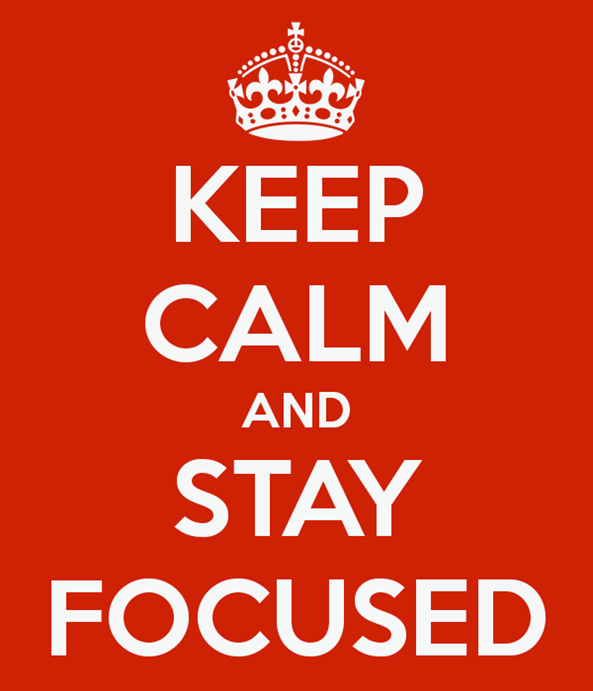 How confortable do you feel in your ability to do each of the following?
Once I have identified an approach for accomplishing a task, I find it very difficult to switch to a completely different approach ( __ )
I find it easy to modify or change my ideas about how something should be done ( __ )
Once I figure out something that works, I tend to resist changes to that particular approach ( __ )
I tend to look for the right answer, rather than realize there might be multiple ways to get to an end result ( __)
It is easy for me to modify my approach to a task if the situation calls for it ( __ )
When I feel that my approach to a given task is not working, I find it quite easy to change to another approach ( __ )
Resilience
Ability to cope with stresses and disturbances such that one remains well, recovers or even thrives in the face of adversity.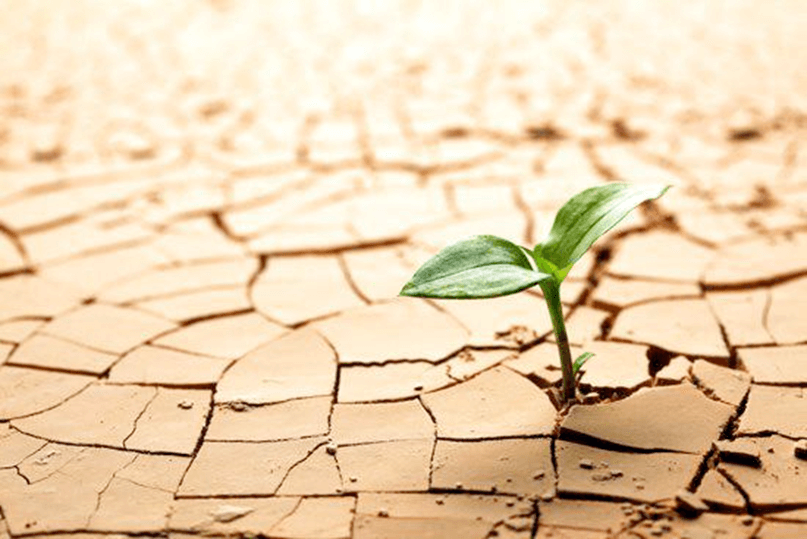 How confortable do you feel in your abilityto do each of the following?
I actively look for ways to replace the losses I encounter in life. ( __ )
I look for creative ways to alter difficult situations ( __ )
I believe that I can grow in positive ways by dealing with difficult situations ( __ )
Regardless of what happens to me, I believe I can control my reaction to it ( __)
I only set goals which I know I can reach without the help of others ( __ )
When I need help, I don't hesitate to ask a friend to help ( __ )
I hesitate to ask others to help me ( __ )
My friends and family frequently don't live up to my expectations of how they should act ( __ )
I really resent anyone telling me what to do ( __ )
Self-efficacy
Ability to maintain a sense of self-confidence regarding one's ability to accomplish a particular task or attain a level of performance.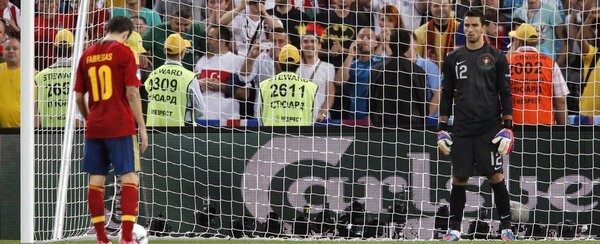 How confortable do you feel in your abilityto do each of the following?
Entrepreneurs are not really able to create and shape their own markets. ( __ )
As regards competing in the market place, the entrepreneur is the victim of forces he/she cannot control ( __ )
There is little point in engaging in detailed analyses and planning, because events will occur that I cannot control ( __ )
I can shape whatever environment in which I find myself operating ( __)
Building and using networks
Social interaction skills that enable an individual to establish, develop. and maintain sets of relationships with others who assist them inadvancing their work or career.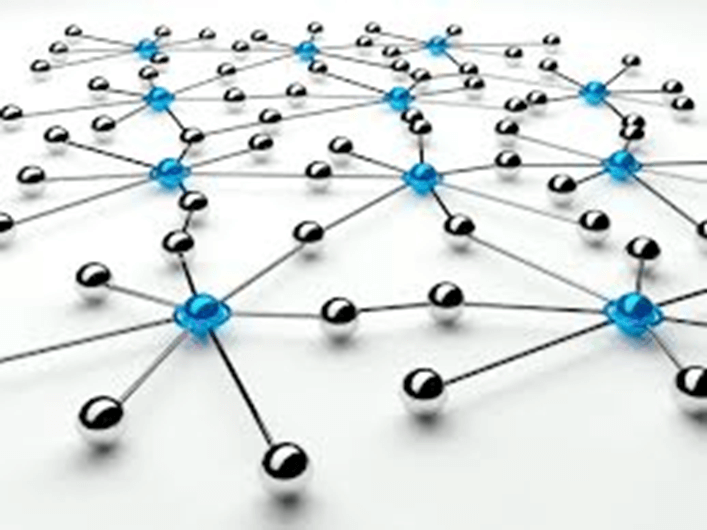 How confortable do you feel in your abilityto do each of the following?
Given professional contacts a phone call to keep in touch. ( __ )
Sent thank you notes or gifts to others who have helped you professionally in your work, school or career ( __ )
Asked a business professional unrelated to you to serve as a reference ( __ )
Sent e-mails, cards or other communications to keep in touch with professional contacts ( __)
Gone to lunch with persons who can help you professionally ( __)
Participated in social gatherings with people that you work with in a non-campus job ( __)
Attended social functions for purposes of building professional relationships ( __)
Attended meetings of professional-related organizations ( __)
Attended meetings of civic and social groups, clubs and so forth ( __)
Student Activity
Analyse the skills for which you obtained a higher average score.
Analyse the skills for which you obtained lower scores.
Introduction to the module
Welcome to the Venture Development module.
In this module, our objectives are:
To understand the process of starting a new business

To analyse what the entrepreneurial phenomenon is all about

To find out the key skills that an entrepreneur needs to have

To explore the sources of inspiration for business ideas

To get a grasp of the creative process

To identify business opportunities

To use tools for designing innovations that benefit the user.
Download here related workbooks before starting the course:
All workbooks in this course please submit to rventura@uma.es (UMA students), s.best@mdx.ac.uk (MDX students), marina.lovrincevic@efst.hr (UNIST students), upon finishing the assignments.
About author
Rafael Ventura Fernández, Ph.D., is Vice-President of Social Innovation and Entrepreneurship at University of Málaga. Ventura joined the University of Málaga in 1995 and has been visiting research fellow at the Technical University of Delft (Netherlands) and the University of Stockholm (Sweden). He has received PhD Prize and Spin Off Award in Universidad de Malaga. Ventura teaches entrepreneurship, innovation in business models, social responsibility, economy of culture and new organizational forms derived from the information technology and communications. His research has been presented and published in the proceedings of regional, national and international conferences and in peer-reviewed journals. He has experience managing research projects, postgraduate academic programs and educational innovation projects.
For discussion and course related questions visit the FORUM.
Course Features
Lectures

4

Quizzes

0

Duration

60 hours

Skill level

All levels

Language

English

Students

26

Assessments

Self
Salvador51

Workbook problem

I still doing this course and I have problems to download the workbook. Everytime I click on the link it takes me to a new window that opens the same page, but nothing is downloaded. Please review it when you have time, I would like to finish it.