Innovation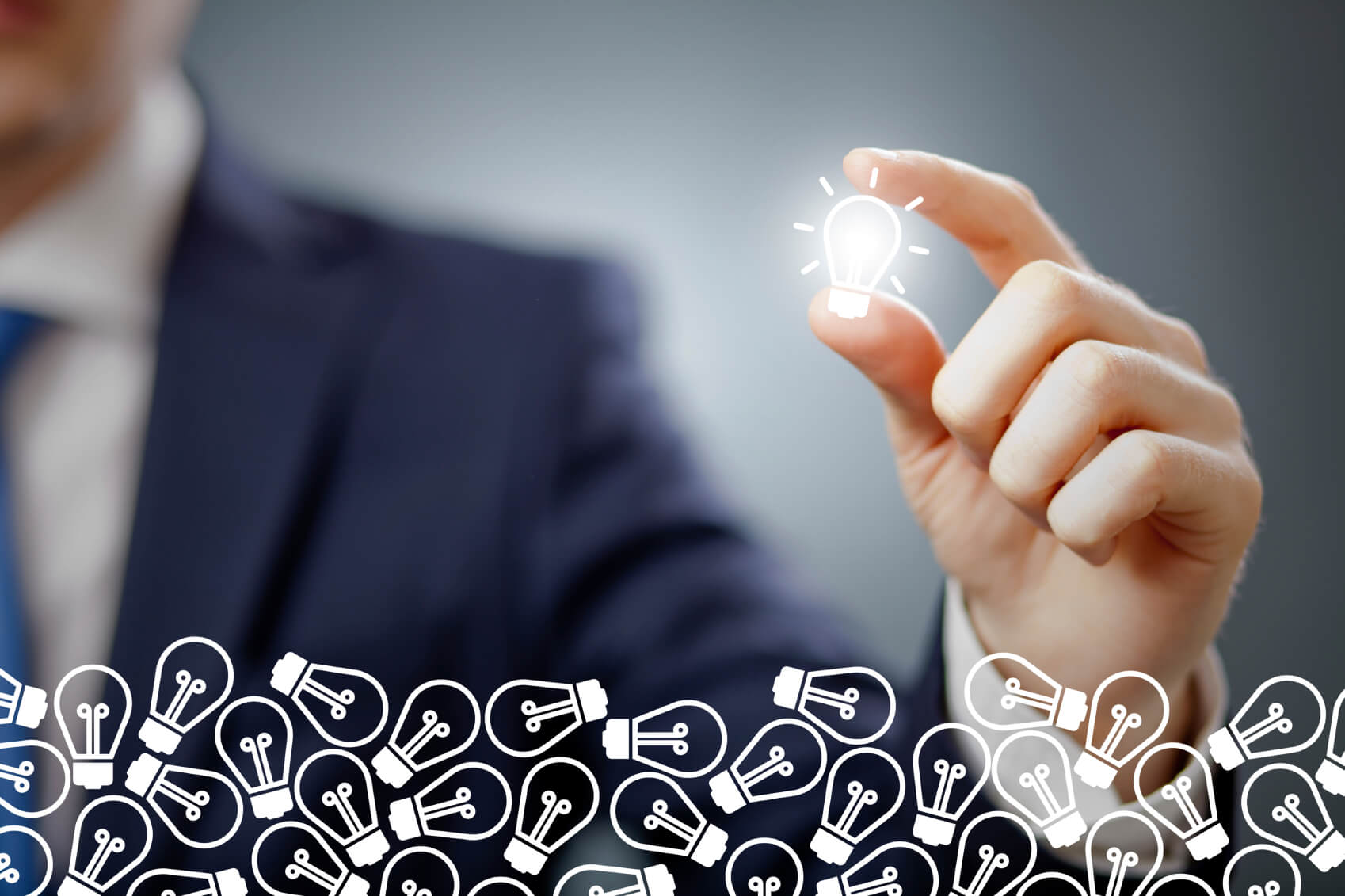 Managing Innovation Section: OLL 2
The purpose of the learning is for you to develop your own learning.  There are a number of tasks that you should complete before you undertake the next section.  You can work through this section at your own pace.  It is expected that you would take up to 3 hours to complete this section.  You must complete this section before you move to the next section.
Task 1
Watch the video "What is an innovator" and then answer the question in your workbook
This video gives an insight to what an innovator is and argues that it is much broader than we generally think
Task 2
Watch the video "Our approach to innovation is wrong" and then answer the questions in your workbook
In this video the presenter argues that we need to re-think how we view innovation
Task 3
Watch the video "Crowd Funded Lego Car"
This video supports the view that innovation is not jest about technology
http://www.bbc.com/news/technology-25446912
Task 4
Watch the video "Caine's arcade"
A video that will change how you see innovation and innovative behaviour
Task 5
Read the article "Innovation and Creativity " and then answer the question in your workbook.
This article sums up this module.
Innovation and Creativity
The main focus of this module is to encourage you to develop your curiosity, learn to play again and then remix what you have around you.  Before watching the video on the Lego car, it is unlikely that you would believe that someone could or even would consider constructing a working vehicle capable of carrying a person almost entirely from Lego.  Yet as the video shows that is feasible.
I think this Lego car brings together everything we have covered in this module.  It clearly demonstrates just about everything we have covered in this module.  Curiosity about how things go together and about different types of engines cause the makers of the Lego car to explore the idea of building a working vehicle from Lego.  At the same time pattern recognition is clearly evident.  The bricks connect together strongly and the addition of some glue makes them virtually unbreakable.  Traditional internal combustion engines are too hot and would melt the plastic, but a pneumatic engine running on compressed air would not.  This too is an example of pattern recognition.  The builders would have experimented with many different designs and structures before deciding that an orbital motor was the most idea.  Taking Lego bricks to build toy cars is normal but to use them to build a real working car is definitely an exemplary example of remix.
Caine's Arcade is an inspirational story of amazing creativity and innovation.  It also demonstrates how curiosity, play and remix can create something that have now become a worldwide phenomenon that encourages creativity and innovation at a much more fundamental level than most people see innovation.  It also shows how Caine's boredom at having to spend time at his father's business was a motivator to do something with what he had around him.  Again there is evidence of all of the concepts, notions and factors that we have looked at that make up innovative behaviour in Caine's arcade.
Yet all the innovations around us are not that much different to the Lego car or Caine's arcade.  We have seen this in the examples throughout the module.  Whether it is the link between water wheels and cars or a shopping trolley in a supermarket or in a warehouse the curiosity, play and remix is evident in every innovation.
One last example is below.  On 22nd February 2011 a devastating earthquake struck Christchurch in New Zealand.  Sadly many people lost their lives and a number of buildings were badly damaged.  One building was the cathedral of Christchurch.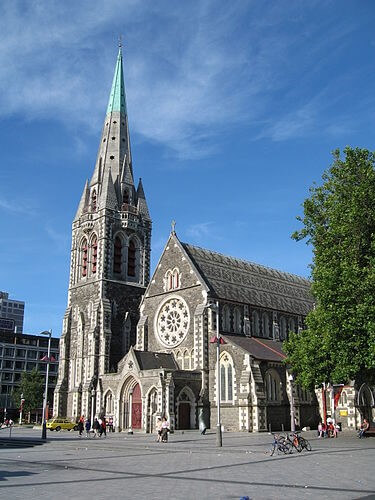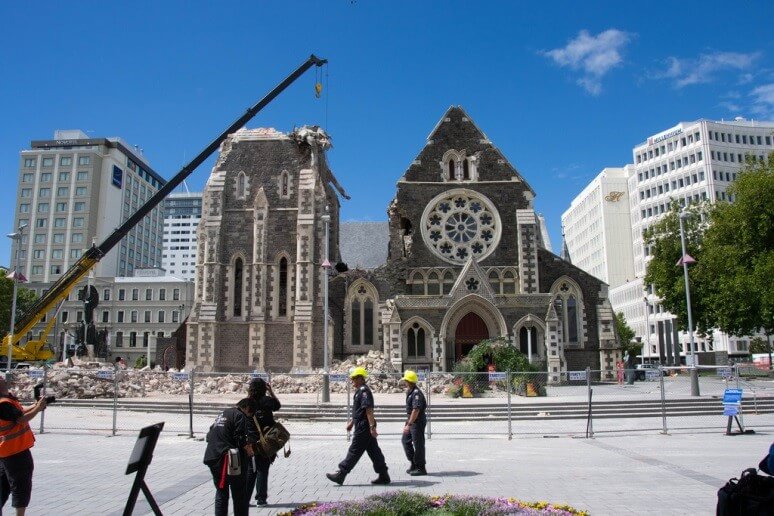 Before and after images of Christchurch Cathedral.
The damage to the cathedral was so severe that the church was rendered unusable and a decision was made to demolish the entire cathedral and rebuild a new one.  In the interim a temporary cathedral was built for people to worship, concerts and civic events.  The temporary cathedral was built.  What is remarkable about this cathedral is that is built from shipping containers and cardboard tubes.  Furthermore, not only does this temporary church fulfil its functions as a place of worship and entertainment it has become something of a tourist attraction in a way that the original cathedral wasn't.  High on the list of places to visit in New Zealand is this church.  Many of the local congregation also feel that they do not need an alternative.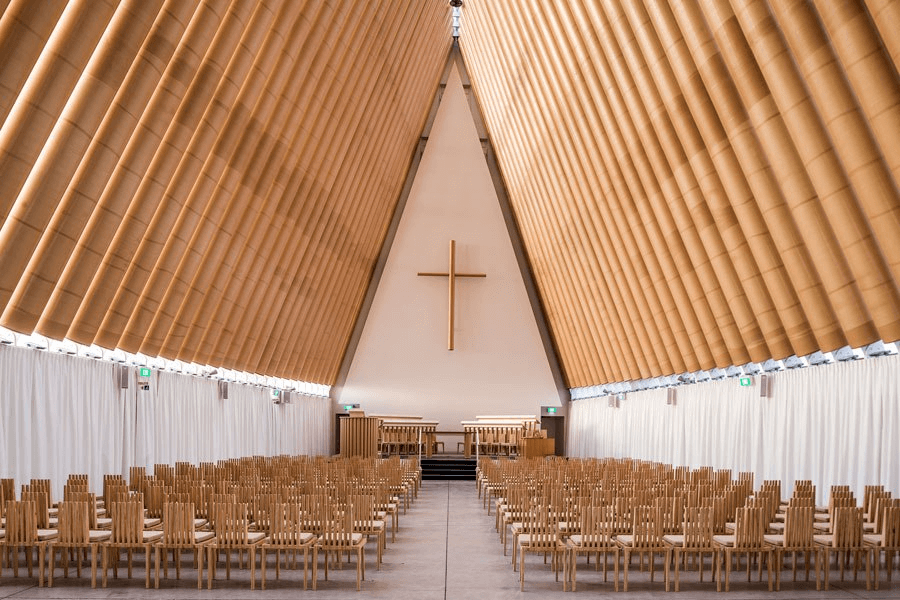 The temporary cathedral in Christchurch, New Zealand.
The Lego car, Caine's arcade and Cathedral are all excellent examples of innovation that are not necessarily high tech innovations.  They fall into the operational level innovation as they have a direct impact on a very narrow group of people.  Go online and find something similar, a product, building or article where people have taken items that are normally used for a different purpose than the  product, building or article you have chosen and explain briefly what the innovation is and how curiosity, play and remix has been utilised to produce that product, building or article.  Write your answer in your workbook.
You should undertake further reading on the topics in this section.  We recommend that you read the following:
http://www.bbc.co.uk/news/magazine-24490331
The next section is Unit 3 SDL 1
Introduction to the module
Welcome to this module on innovation.  The module is designed to be used either individually or within a classroom setting.  The module takes a non-technical approach to innovation and looks at setting innovation within small every day businesses.  It explains what innovation and isn't and how you can develop your skills and abilities to become better business owners.  You will find the module will challenge your thinking around innovation in preparation for either starting your own business or developing an existing one.
This module can be used as a standalone module on innovation or as part of the Student Business e-Academy programme on Business start-up.
Download here related workbooks before starting the course:
All workbooks in this course please submit to s.best@mdx.ac.uk (MDX students), cplata@uma.es (UMA students) or  lana.ugrcic@efst.hr (UNIST students),  upon finishing the assignments.
About author
Dr. Simon Best is a Senior Lecturer at Middlesex University, with interests in micro and small business start-up and development. Simon's first career was 15 years as a chef; this was followed by two years as a Market Researcher and then 28 years as self-employed business owner.  During his time as a business owner, Simon started businesses in Australia, Papua New Guinea, India and Viet Nam.  Simon has extensive networks across many countries.  Currently Simon leads the Enterprise development hub – EDH@MDX as well as lecturing in Entrepreneurship and small business development.
For discussion and course related questions visit the FORUM.
Course Features
Lectures

20

Quizzes

11

Duration

60 hours

Skill level

All levels

Language

English

Students

75

Assessments

Self