Business Start-Ups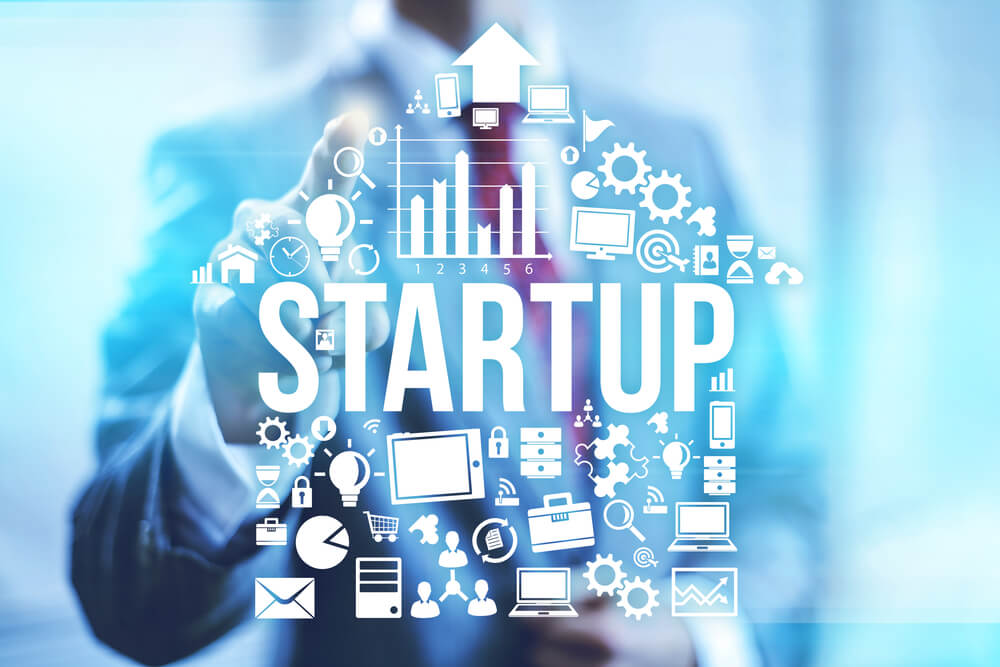 Elevator Pitch
Public Speaking
Knowing how to explain our idea
A great idea is useless if we can't communicate it properly, if we can't convince customers, or seduce investors, banks or the people we want as partners.
Explaining our project and making it appeal to our listeners is a constant task we'll have to practise time and again from day one.
It's not only about communicating in face-to-face situations. Developing a convincing message is also important for creating videos, brochures, dossiers and advertisements, as well as enhancing our project's corporate image.
Elevator Pitch
The basic idea of an elevator pitch is to deliver an appealing summary of our message in a few seconds or minutes, helping us land an interview or meeting with our listener.
We're going to use it as an excuse to reflect on our message in situations where the listener, space, time and objectives will be crucial for our success.
There's only one way of mastering this skill: practise, practise and practise. So… take every chance you can get to rack up flying time!
Elevator Pitch
Elevator Pitch Canvas
When preparing a speech, people tend to start by writing a text:
"Good afternoon, today I'd like to tell you about our project…"
To avoid this, we're going to work with the Elevator Pitch Canvas. It will give us the opportunity to approach the content as if it were scenes in a film. We have to play with them to get the best combination.
Draft script
Before planning a speech, reflect and define 3 key aspects:
Listeners


Who will we be talking to? They could be investors, partners, family, customers, a jury… an online competition.

Pitch Goals. Two types:
Quantitative (card, appointment, telephone, investment, contract, etc.)
Emotional (empathise, build trust, rejection, passion, etc.)
Place and Situation.


Time of day, duration, space, AV equipment, setting, lighting, how audience is distributed, etc.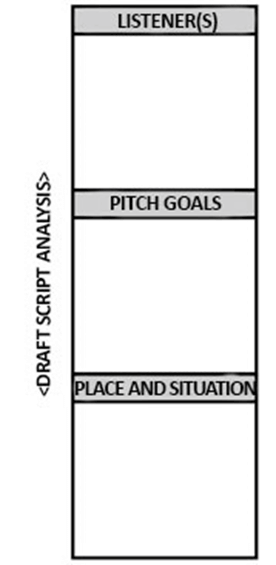 Analyse your draft script
Script
Now it's time to structure our speech. The circumstances will determine how many main themes/scenes we want to develop. Choose the ones you think are most appropriate and add them to the canvas.
Scenes
Main scenes:
Pain/Problem. Talk about it in a way that your listener will understand.
Pain killer. How has the listener been solving this problem until now?

How do we solve the problem? Talk about your proposal.

Tell your listener about your objectives.

Explain the steps you're going to take.

Always give two positive options for your idea. Never a yes or no. This is our story, we don't want unhappy endings.
Secondary scenes:
Market knowledge will increase your legitimacy.

Give the impression that you have partners, employees, experience, etc.

You already have a user community, customers, followers… tell them all about it!

If you're growing, share it with the world. Or even if you just plan to!

Records and figures, forecasts, etc.

If you have one… fill your listener in.

The people who help you are also part of your story.

Revenue model. Explain how you're going to make money.
Product demo. This gives your listener a chance to try it out.

Show off your satisfied customers, professionals, experience, etc.

Boast about your achievements.

Track record. If it's not your first adventure, tell them about the others.

Has someone celebrated your idea?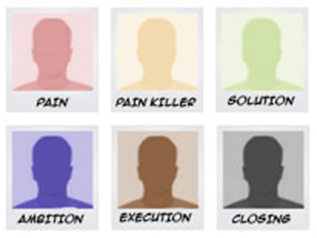 Main Scenes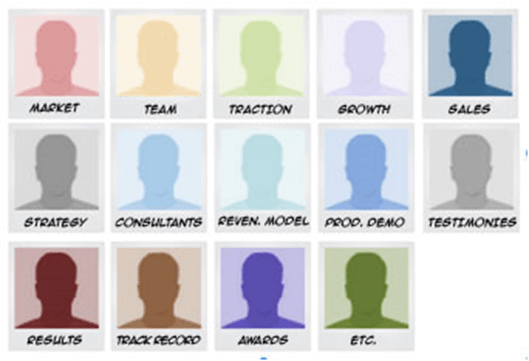 Secondary Scenes
Choose your scenes
Scene development
Choose the ones you're going to use and put them on the canvas, following the outline on the right:
Scene name.
Key words. 3-5 words that reflect the scene's content.

Sentence that summarises the scene's content.

Elaborate as much as you need.

-/+. Is it a positive or negative scene?
This technique lets us adapt our content according to the importance of each scene and the time we have to develop it.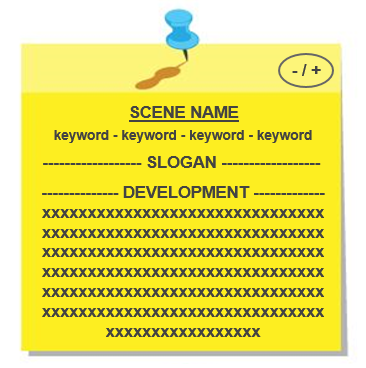 Analyse your draft script
A diagram of your pitch
Not all your scenes will be positive; however, by the end of your speech, your listener should feel positive and open to buying/investing/participating, etc.
Make sure you distribute your scenes so that the feeling and content guide us towards a happy ending.
The start is also important. We have to figure out how to get a good response to our speech from the first moment.
Design a balanced and appealing speech. Avoid boring bits and focus on giving relevant information in the available time.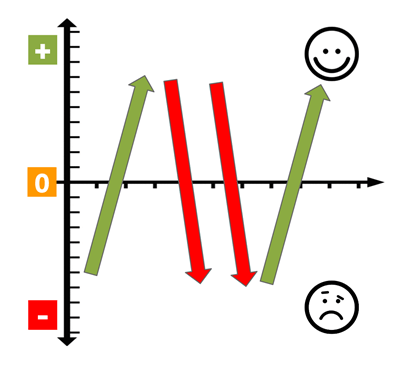 Try different scene combinations on the canvas and analyse how the content and objectives vary the speech.
Find ways of giving more or less information depending on how much time you have. There are no rules. Bring out the best in you and create a disruptive presentation.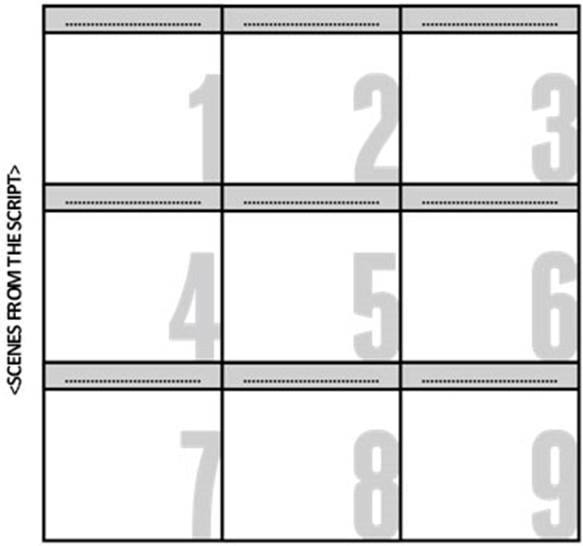 Write your script
Now it's your turn!
Choose listeners, place and situation, and objectives, and start creating a great draft script.
Then select and create scenes, don't forget your conclusion, and order them so that the sequence ends on a high note 😉
Try different combinations and create speeches for:
1 minute
3 minutes
5 minutes
Record yourself, share it, ask for feedback, improve it and keep practising, practising, practising.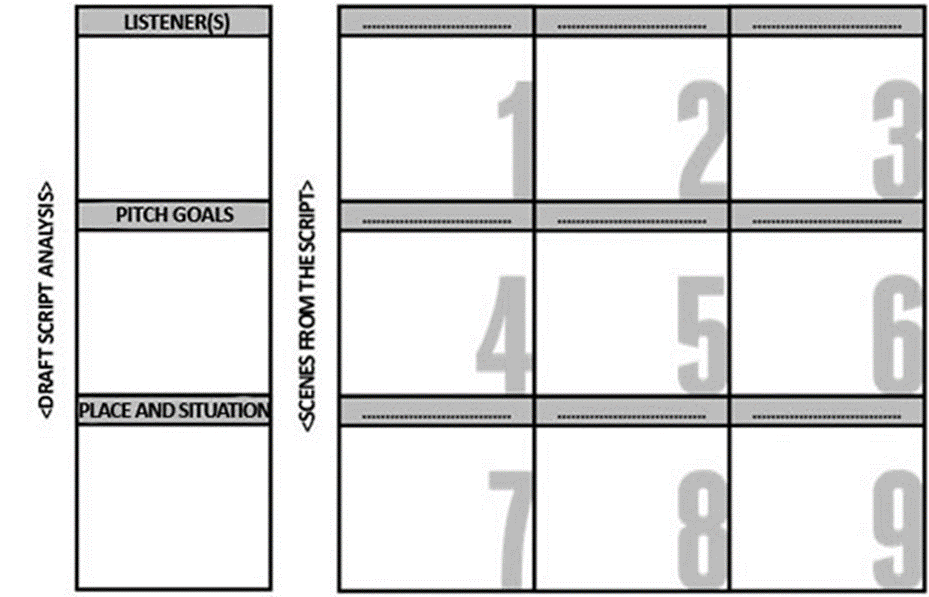 Elevator Pitch Canvas
Self-Evaluation Checklist
I won't prepare a speech by writing it off the bat and without planning the structure.

Now I can see my presentations as a film and not a list of things I have to tell the listener about.

I've identified the 'scenes' that add to and detract from my pitch.

I understand how important timing is for my pitch.

I've created several speeches with the same objective but different durations.

Even though I don't like my voice, I've started to get used to it after recording myself explaining my business idea for more than 10 hours.
Introduction to the module
Welcome to the Business Startup module.
The goal of this module is to create a startup, provide you with the necessary tools and refine your skills so that you can turn your idea into a business model.
Download here related workbooks before starting the course:
All workbooks in this course please submit to rventura@uma.es (UMA students), s.best@mdx.ac.uk (MDX students), dmiocevi@efst.hr (UNIST students), upon finishing the assignments.
About author
Rafael Ventura Fernández, Ph.D., is Vice-President of Social Innovation and Entrepreneurship at University of Málaga. Ventura joined the University of Málaga in 1995 and has been visiting research fellow at the Technical University of Delft (Netherlands) and the University of Stockholm (Sweden). He has received PhD Prize and Spin Off Award in Universidad de Malaga. Ventura teaches entrepreneurship, innovation in business models, social responsibility, economy of culture and new organizational forms derived from the information technology and communications. His research has been presented and published in the proceedings of regional, national and international conferences and in peer-reviewed journals. He has experience managing research projects, postgraduate academic programs and educational innovation projects.
For discussion and course related questions visit the FORUM.
Course Features
Lectures

13

Quizzes

0

Duration

90 hours

Skill level

All levels

Language

English

Students

11

Assessments

Self
UNIT 1. Startup Entrepreneurs

UNIT 2. Tools

UNIT 3. Building Knowledge