Business Start-Ups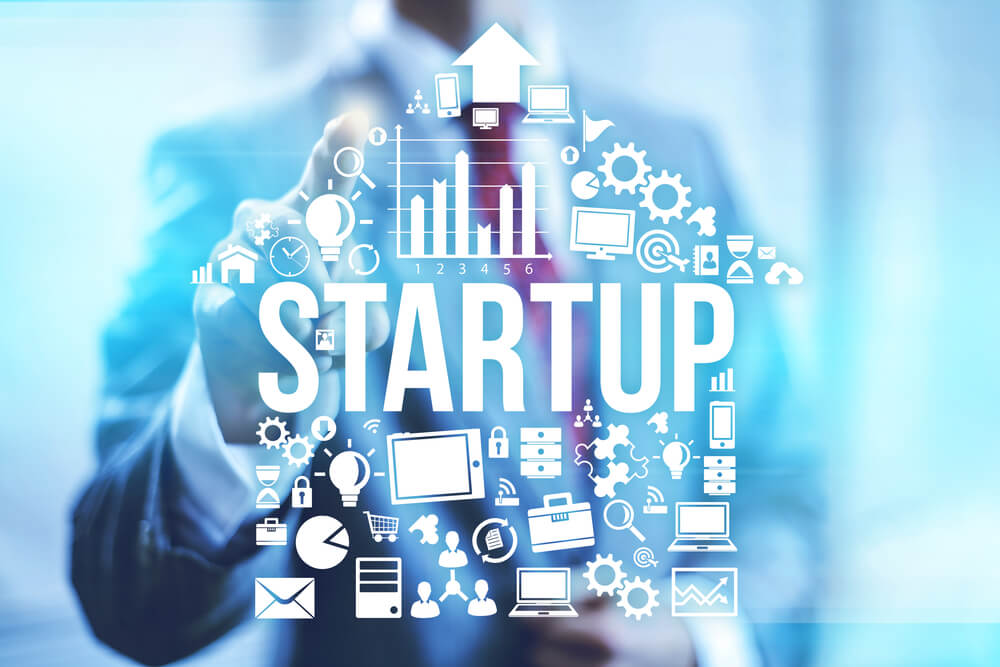 Process Design
The next step comes after the step before
Companies are machines – systems that develop work and generate profit. The size of our profits will depend on the processes we design for our 'machinery' and how efficiently it executes them. In a production system, the order in which we add things DOES affect the sum total. We have to fully understand how to create value and the best way to do it. Knowing and controlling the processes for the development of our product or service is crucial.
Each step will involve the resources (physical, intellectual, human or economic) that make up our cost structure. By correctly managing the different aspects of our activity, we'll be able to make improvements and, most importantly, DESIGN our processes. We'll be well-placed to identify the most important processes, analyse their duration, and the steps that come before and after. Henry Ford was a pioneer of process engineering with his mass production method.
Ford T and mass production
The value of processes
Not all the processes affecting our value proposition depend on us. We'll encounter external aspects like suppliers, distribution networks or permissions that limit our capacity to execute products or services.
Processes are always linked to an order (the one we have assigned in our production process) and time limit. If one of them takes longer, or even if takes less time, it can be fatal for our business. Therefore, not only do we need to be able to identify them, we also have to develop control and supervision mechanisms so that we can overcome unexpected events and guarantee the quality of our final product/service.
If our processes are well analysed, defined and optimised, our company will be worth its weight in gold.A good business person is able to develop a clear picture of the different steps in the production process or service delivery. We have to be quick to recognise the processes that add value, distinguishing between those that are operationally required and those that are secondary.
Next we'll learn about two tools that will help us in this task.
Get to know BrainStore
The GANTT Chart
This is a tool used to plan and schedule tasks over a certain period of time.
It provides an easy and convenient view of the steps we need to take, letting us monitor and control our progress in each stage of the project. The chart is comprised of the task name, duration and sequence, as well as the general project calendar and expected end date.
Using the online tool GANTTER (compatible with Google Drive), you can experiment with these charts right away. Give it whirl!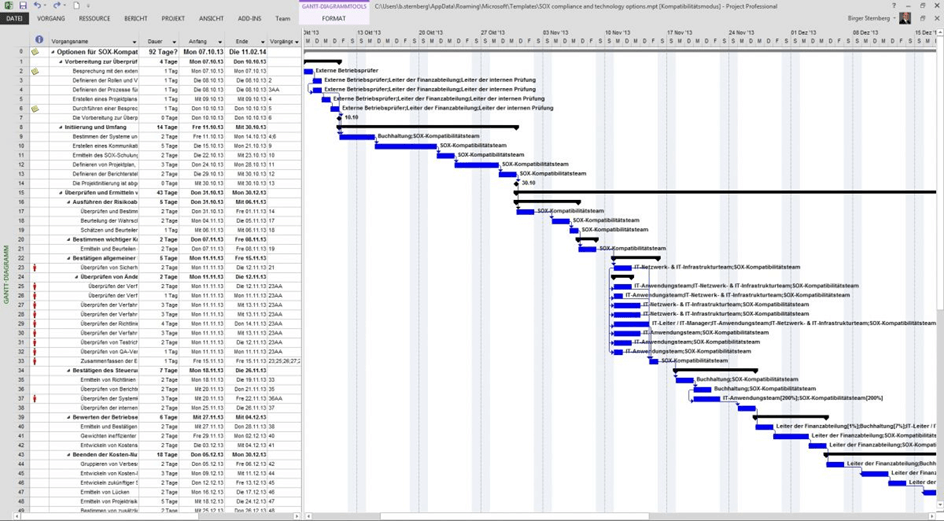 > GANTT Chart
PERT Charts
The PERT chart is a graphic representation of the relationships between different project tasks, providing us with an easy way to calculate our schedule.
It's made up of a set of points (nodes) connected by arrows.

It represents the relationships between different project tasks, not how they're scheduled.

The arrows on the chart correspond to the project tasks.

The nodes, represented by circles or rectangles, correspond with project milestones. Each node can represent up to two different milestones, the minimum start date of the tasks that point out from the node and the maximum end date of the tasks that point in to the node.

This is a calculation tool, a visual representation of how the project tasks fit together.
At this link you'll find a very good example.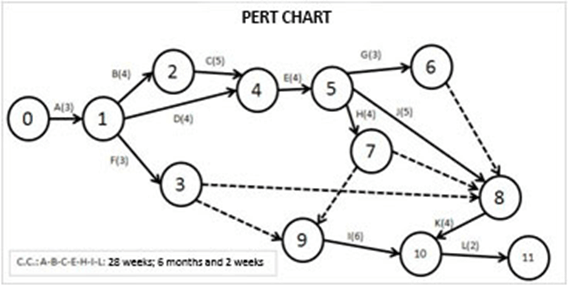 > PERT Chart
Let's Do It!
You've got a mission.
List between 60 and 120 processes relating to your business idea.
You're going to create 2 materials. First that list of processes, which we will call Legend.
Don't waste time analysing every single process in detail at the beginning. If you think it should be included, write it down.
Once you've compiled the list, create a basic PERT chart. In the circles, put the numbers or letters according to the order.
Remember that we're not aiming for a linear process, not many businesses work like that. If our process turns out linear, perhaps we haven't gone far enough.
If you don't have an idea or the one you have is still a bit rough, we suggest you do the exercise with a service that you know has many processes… all set?
Planning a trip to a faraway coastal city

Selling hamburgers

Designing a logotype

Playing music at a wedding
Now that we've listed them, you may as well give them all a go 😉
For each service, try to identify the most critical processes.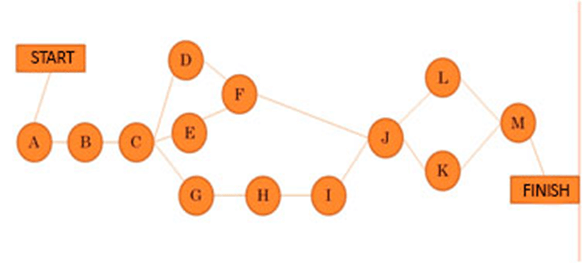 > Basic PERT chart
Self-Evaluation Checklist
I recognise the importance of identifying all the processes involved in delivering a product and/or service.

I understand why you have to identify the processes before suggesting relevant improvements and innovating in a business or industry.

For my business idea, I've identified more than 120 processes and highlighted the ones that are crucial for success.

I know how to organise my processes using the GANTT and PERT charts.

Now I can see that I've taken some steps that weren't necessary and overlooked others.

Thanks to process analysis, I'm able to compile a better list of activities and key resources for my business idea.
Introduction to the module
Welcome to the Business Startup module.
The goal of this module is to create a startup, provide you with the necessary tools and refine your skills so that you can turn your idea into a business model.
Download here related workbooks before starting the course:
All workbooks in this course please submit to rventura@uma.es (UMA students), s.best@mdx.ac.uk (MDX students), dmiocevi@efst.hr (UNIST students), upon finishing the assignments.
About author
Rafael Ventura Fernández, Ph.D., is Vice-President of Social Innovation and Entrepreneurship at University of Málaga. Ventura joined the University of Málaga in 1995 and has been visiting research fellow at the Technical University of Delft (Netherlands) and the University of Stockholm (Sweden). He has received PhD Prize and Spin Off Award in Universidad de Malaga. Ventura teaches entrepreneurship, innovation in business models, social responsibility, economy of culture and new organizational forms derived from the information technology and communications. His research has been presented and published in the proceedings of regional, national and international conferences and in peer-reviewed journals. He has experience managing research projects, postgraduate academic programs and educational innovation projects.
For discussion and course related questions visit the FORUM.
Course Features
Lectures

13

Quizzes

0

Duration

90 hours

Skill level

All levels

Language

English

Students

11

Assessments

Self
UNIT 1. Startup Entrepreneurs

UNIT 2. Tools

UNIT 3. Building Knowledge