Business Start-Ups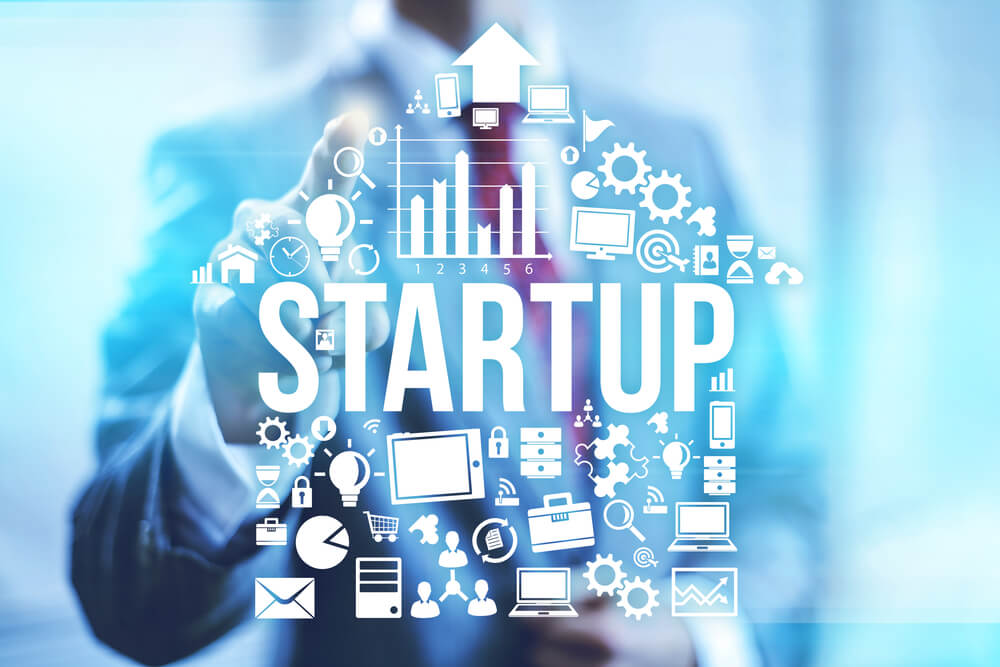 Lean Model Canvas
The canvas we described earlier is an excellent tool for conceptualising a company's business model. It's the starting point for designing new scenarios and models.
However, there are many ways of introducing a startup to the market, with execution strategies that are totally different from those tried and tested by established organisations. Many fantastic methodologies have popped up, such as Lean Startup, presented by Eric Ries in his brilliant book:  The Lean Startup.
And… can we have the best of both worlds? The short answer is yes. Not long ago Ash Maurya came up with a superb method that mixes and matches both worlds.
He offers startups a tool to design business models following the lean methodology: the Lean Canvas.
Similar to the Business Model Canvas, it has a few changes, particularly in terms of focus.
Lean Canvas Vs Business Model Canvas:
The first thing you have to get your head around is that both canvases are completely valid when it comes to designing business models.
The original, the Business Model Canvas, pays a lot of attention to areas such as key partners, resources and activities.
It is recommended for businesses that are highly dependent on external partners (for example, distribution agreements); or with a large initial investment in machinery, premises, vehicles, etc.; or with sophisticated processes requiring homologation (these are just some examples).
On the other hand, the Lean Canvas is aimed much more at online businesses for which performance metrics is the name of the game.
Another difference is that the Lean Canvas includes a block for your unfair advantage, forcing you to think long and hard about your advantages over the competition, a make or break in the medium and long term.
Here's a summary of the most important changes in terms of focus.
ALLIANCES –> PROBLEM
A key aspect in any business, especially a startup, is to be clear about the problem/s you want to solve. That's why this specific block has been added.
KEY ACTIVITIES –> SOLUTION
Similarly, once you've specified the problem, it's a good idea to define the product's main functionalities that will help solve these problems.
RESOURCES –> METRICS
For any startup, it's absolutely critical to define from the very start the 3-4 indicators that we're going to use to measure the business model, a key element when it comes to pivoting.
RELATIONSHIPS –> UNFAIR ADVANTAGE
This block refers to something that is very difficult to achieve, but it's the key to any business and usually what will make you triumph over the competition.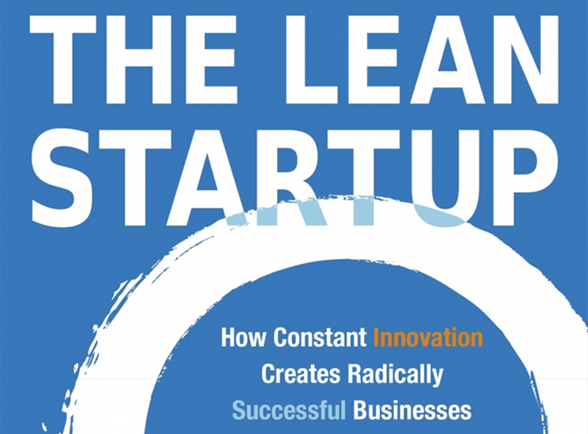 > Lean Startup method (Eric Ries)
This is what the Lean Canvas with its 9 blocks looks like.
In his fascinating book Running Lean: Iterate from Plan A to a Plan That Works, Ash Maurya suggests an interesting way of working with the Lean Canvas. The following order is a guide to help you get started.
Problem

Customer segments

Unique value proposition

Solution

Channels

Revenue streams

Cost structure

Key metrics

Unfair advantage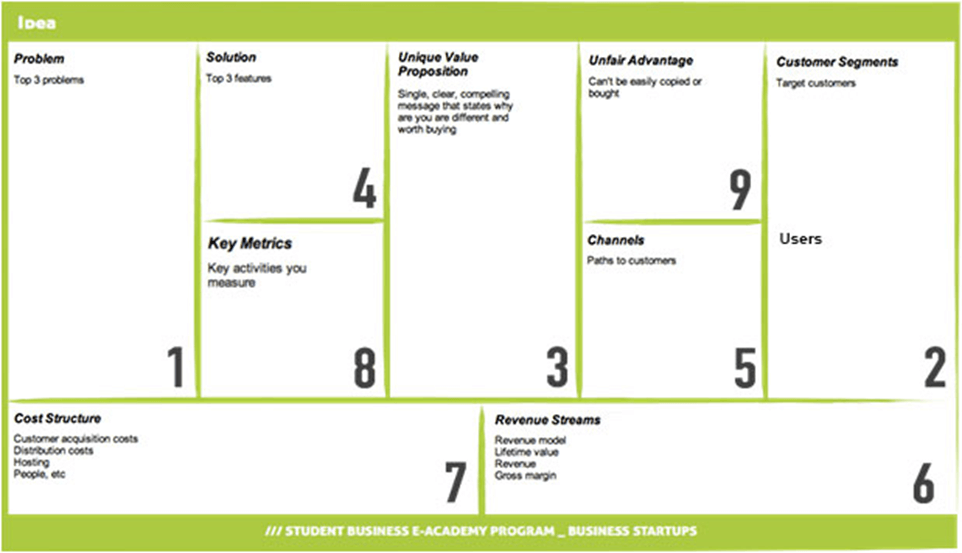 > Lean Canvas sample
We've taken the liberty of changing the order of the first and second blocks. Although Ash Maurya suggests starting with the customer segment, we think it's essential to start by describing the problem that will eventually lead you to a solution.
PROBLEM: Identify the 3 main problems for your customer segment (related with your activity of course!) and find out how they resolve them, i.e. alternatives to your product. This is one of the most difficult aspects to figure out, but it's also the most critical (just like when we talked about whether or not customers know what they want).
CUSTOMER SEGMENTS: Identify and get to know the customer segments you're going to work with and, most importantly, go to great lengths to find out who your early adopters or visionaries could be. This is vital because targeting a mass market with mature users is usually a bad idea for a startup, at least at the beginning.
UNIQUE VALUE PROPOSITION: Write down a single, clear, compelling sentence (a mini-pitch) about what makes you special and how you're going to help customers solve a problem… easier said than done!
SOLUTION: Once you've identified and prioritised the problems your customers face, decide on the top 3 features of your product/service. By honing in on the features that are going to provide our customers with solutions, we focus on them rather than wasting time on secondary features.
CHANNELS: Now it's time to work on how we're going to get our solution to reach our desired customer segment: with a sales team? on the internet? It's important to understand the path to customers from a comprehensive viewpoint, i.e. not only the sales phase but the customer experience in general.
REVENUE STREAMS: In this block we should reflect on how we're going to make money, everything from different revenue streams to profit margin, customer value, retention model, etc. This is when we craft a money-making strategy.
COST STRUCTURE: The opposite of revenue. In cost structure, write down everything that costs us money and the approximate monthly expenses. It goes without saying that at the start we should keep this as tight as possible.
KEY METRICS: Once we've defined the most important elements of the business model, it's time to hit the metrics. We have to decide which activities we want to measure and how. The idea is to create a reduced set of actionable indicators that will help us make decisions.
UNFAIR ADVANTAGE: This is probably one of the most complicated blocks. It's normal if you don't know what to put at the start. Think about what makes you special, sets you apart, why your customers keep coming back for more. If you can't think of anything, don't worry, leave it blank for now… it'll come to you eventually.
Interesting Links
In this section, we've introduced you to the basics for working with the Lean Canvas. Here are some interesting links where you'll find more information to help you complete the Let's Do It.
Let's Do It!
It's time to give the Lean Canvas a shot. Let's start with some preparations:
Get a Lean Canvas template, for example: here

Have post-its and markers handy

Set up a comfortable and tidy place to work

If you can, turn your phone on silent for an hour 😀
Now we're all set. Keep working on your idea or one of the 3 ideas we suggested, whichever one you want to use, and experiment with the Lean Canvas.
Online Gazpacho

Medical Care

Second-hand Clothing
When you finish your Lean Canvas and you've started getting results, answer our list of questions and fill out the self-evaluation checklist.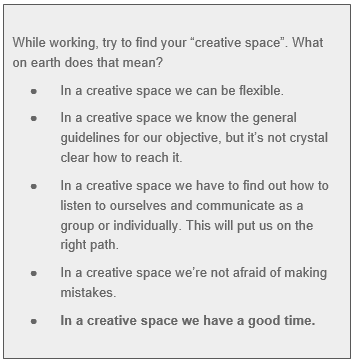 > P.A.U. Education
Questions
Here are some questions about the work tool: Lean Model Canvas.
In the Customer Segments block, the template asks you to name your target customers and users, but what's the difference between a customer and a user? Tell us at least 3 differences.

What was the most complicated part about working with the Lean Canvas?

Can you tell us why?
You normally put features in the Solutions block of the Lean Canvas. However, we have to know how to turn these features into benefits, i.e. what they really bring to our customers/users. Choose 3 features and for each one find 3 associated benefits.
To help you get your head around point 4, take a look at Amazon's presentation of the new Kindle.
Pay attention to how they present the features of thenew Kindle White and how they associate them with benefits for the user. Always the same format: features to benefits 😀
"A benefit is a feature that makes life easier"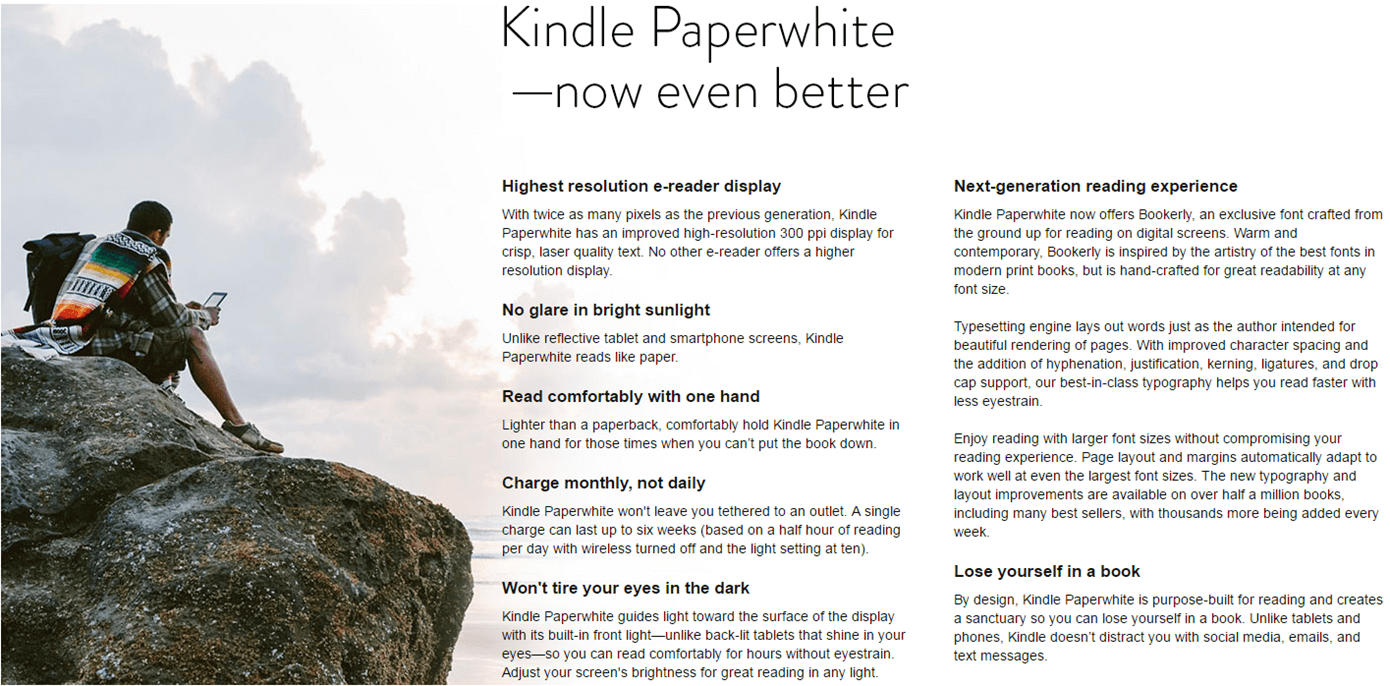 Capture Your Business Model in 20 Minutes by Ash Maurya
Self-Evaluation Checklist
I've checked out a few examples of the Lean Canvas.

I've completed the training on my own.

I've looked into new tools that I can use with the Lean Canvas.

I've created a canvas to work with.

I've set up a creative work space.

I've fleshed out my idea.

I've found solutions that I didn't know were possible.

I've shared my results with others.

I've come up with improvements for this work tool.

I've already started my second Lean Canvas 😀
Introduction to the module
Welcome to the Business Startup module.
The goal of this module is to create a startup, provide you with the necessary tools and refine your skills so that you can turn your idea into a business model.
Download here related workbooks before starting the course:
All workbooks in this course please submit to rventura@uma.es (UMA students), s.best@mdx.ac.uk (MDX students), dmiocevi@efst.hr (UNIST students), upon finishing the assignments.
About author
Rafael Ventura Fernández, Ph.D., is Vice-President of Social Innovation and Entrepreneurship at University of Málaga. Ventura joined the University of Málaga in 1995 and has been visiting research fellow at the Technical University of Delft (Netherlands) and the University of Stockholm (Sweden). He has received PhD Prize and Spin Off Award in Universidad de Malaga. Ventura teaches entrepreneurship, innovation in business models, social responsibility, economy of culture and new organizational forms derived from the information technology and communications. His research has been presented and published in the proceedings of regional, national and international conferences and in peer-reviewed journals. He has experience managing research projects, postgraduate academic programs and educational innovation projects.
For discussion and course related questions visit the FORUM.
Course Features
Lectures

13

Quizzes

0

Duration

90 hours

Skill level

All levels

Language

English

Students

11

Assessments

Self
UNIT 1. Startup Entrepreneurs

UNIT 2. Tools

UNIT 3. Building Knowledge