Business Start-Ups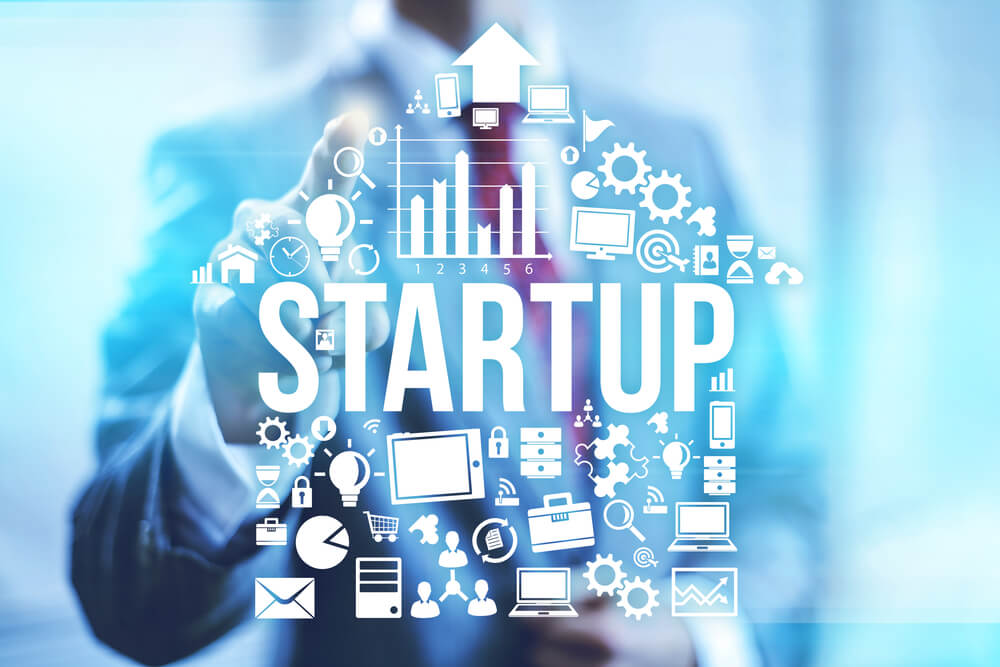 We <3 Startups
Why a startup?
A startup is defined as a newly-founded company that has a large potential for growth and, sometimes, a scalable business model. Although the term startup can refer to companies in any sector, it's normally used for technology-orientated companies that are related with the internet and ITCs. Given these characteristics, technological startups are usually distinguished from other young companies in terms of their growth potential and financing needs. http://www.elblogsalmon.com/
The term "startup" was first used in popular culture and especially American media to refer to newly-created companies, particularly those that were popping up in technological hubs like Silicon Valley.
"A startup is a temporary organisation designed to search for a repeatable and scalable business model" (Steve Blank).
Picking up on Steve Blank's definition, we could say that a startup is, at its inception, a temporary organisation built around a potentially innovative idea or hypothesis that is searching for a business model.
> What is a startup? Gustavo Álvarez
So it's safe to conclude that initially the founders, partners or ideologists are not even sure about the economic model that will sustain their future organisation. In comparison with startups, companies start off with a business model, market and target customer profile for their products and services.
Startups with a business model or not?
If a startup doesn't have a clear business model at the outset… how does it stay afloat? The development costs for a startup are normally much lower than for companies in other sectors. This means that the financing needed to get it off the ground are significantly lower, facilitating medium and long-term growth.
Steve Blank's definition talks about a scalable business model. This is important as many startups are founded, developed and even sold before finding a business model. The most famous case of a sale with no business model is Instagram, bought by Facebook for more than $700 million. Why? Mark Zuckerberg based this decision on the growth potential of Kevin Systrom's company at the time.
It's important to point out that a large number of startups end up being sold to bigger companies. This is known as an "exit". It might all sound like one big happy ending, but the fact is that the vast majority of startups disappear after a few months or years. A study conducted by Shikhar Ghosh in September 2012 (reported in the Wall Street Journal) states that three out of four startups financed by venture capital do not return the loan.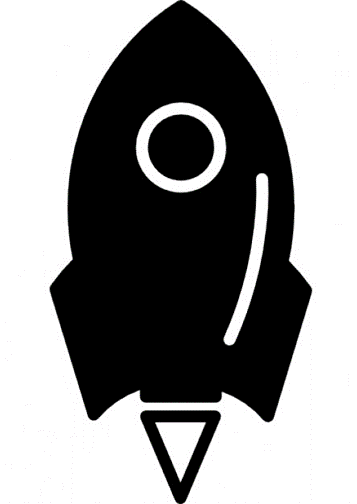 Investors and the transition towards maturity
Most startups don't use traditional sources of finance like bank loans and other similar instruments. If the startup doesn't have a business model in its first few months, it opts for capital from investors in exchange for equity. In the world of entrepreneurship, investors come in all shapes and sizes, from FFF (friends, family and fools), who are usually key in the first few years, to venture capital or private equity, which supply funds in more advanced phases. There is debate over when a startup stops being a startup and becomes an ordinary company. There are no conclusive answers to this question. It's often said that in the advanced phases, the startup concept becomes linked to an organisational structure, work method and company environment, rather than the characteristics previously mentioned.
The risks involved for a startup
We won't be discussing the risks involved for a startup. It makes more sense for investors to express their concerns before providing capital. However, we can list the risks that an investor will consider when deciding whether to go ahead: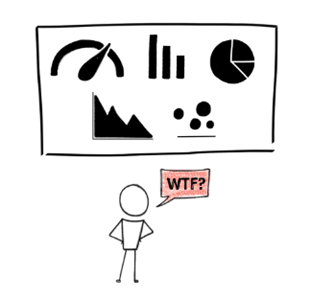 The risk of when to tackle the market
Is it the right time for your business? This risk is often hard to evaluate, but it's very important to keep in mind. There are heaps of stories about people who invented Facebook before Facebook. While this may be true, the market mustn't have been ready for it at the time.
The risk of market adoption
Are there big competitors in the market? What are the main entry barriers?
The risk of market size
If the company is successful, is the exit strategy big enough to provide the return our investors need?
The risk during execution
Does the team have enough skills and passion to reach its goals? If not, are they willing to find other people to complement their skills?
The technological risk
Does the startup have to develop a new technology that might not work or could take much longer than expected? This is more common for cleantech and hardware startups.
Risks relating to the capital structure
Does the startup have enough room to manoeuvre so that it can get the investment it needs to grow, while ensuring that employees and executives are well remunerated?
Risks relating to the platform
Is the startup being built on YouTube, Twitter or Facebook? How solid is its relationship with the platform? Is its product planning in line with the platform or complementary?
Management risk for the investor
Is the startup open to receiving feedback? Is the team upfront about the state of the company?
Financial risk
How much money does the startup need to fulfil its objectives? Is the financial risk tenable given the current environment and the company's track record?
Legal risk
Is there a high probability of the startup being sued for patent or copyright infringement? Does the company have pending disputes with its employees or initial founders? Are there regulation issues in the relevant sector?
Risks relating to the business model
Is there a clear business model? Are the unit economics sound? If not, what would need to happen for the startup to become profitable?
This list of risks will apply to each startup in different ways. In any case, it's a good general guide for entrepreneurs to use when presenting their companies to investors.
Source: www.eureka-experts.com
Let's Do It!
When you finish each section, you'll find a Let's Do It exercise where you can start practising and going over the content.
The first Let's Do It is a piece of cake. All you have to do is choose the idea you want to work on throughout the modules. If you haven't got anything in mind, don't worry, we'll give you three topics to choose from.
Online Gazpacho
Medical Care
Second-hand Clothing
Brief description of the idea you want to work on:
……………………………………………….…………..
……………………………………………….…………..
……………………………………………….…………..
……………………………………………….…………..
……………………………………………….…………..
……………………………………………….…………..
……………………………………………………………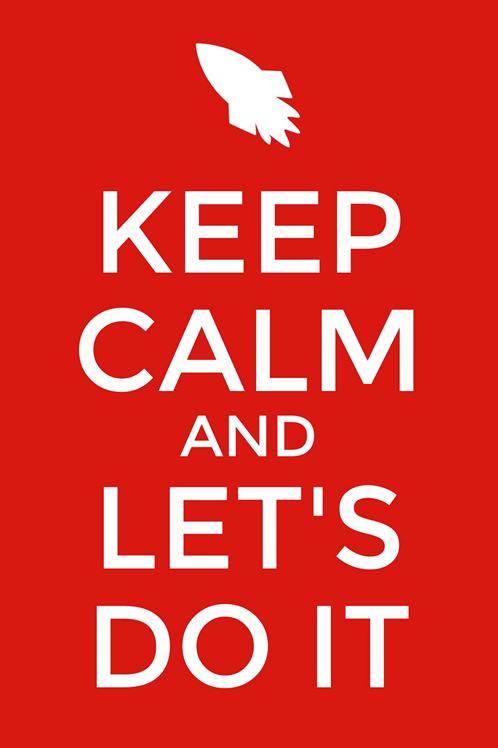 In most of the modules you'll also find a section with questions on the topic and how it relates to the startup you're creating. Yep, you heard right, the startup you're creating!
Why is it safe to say that you're working on a startup?
What are Steve Blank's 3 key principles for startup business models?
Now explain why your idea is in tune with these 3 key principles.
We've seen 11 of the most common risks that could affect new ideas. It's important to think ahead and understand that our startup could involve some of these risks. Think about which 3 risks are most likely to affect your idea, explain why and suggest some initial alternatives for avoiding them.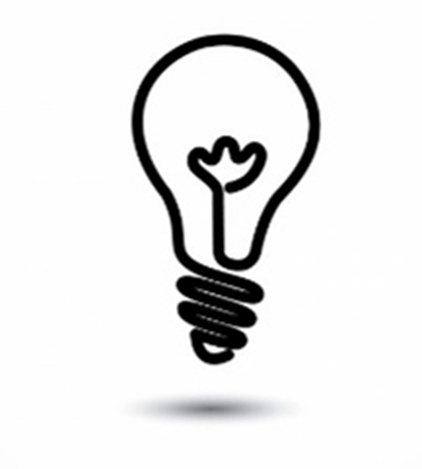 Introduction to the module
Welcome to the Business Startup module.
The goal of this module is to create a startup, provide you with the necessary tools and refine your skills so that you can turn your idea into a business model.
Download here related workbooks before starting the course:
All workbooks in this course please submit to rventura@uma.es (UMA students), s.best@mdx.ac.uk (MDX students), dmiocevi@efst.hr (UNIST students), upon finishing the assignments.
About author
Rafael Ventura Fernández, Ph.D., is Vice-President of Social Innovation and Entrepreneurship at University of Málaga. Ventura joined the University of Málaga in 1995 and has been visiting research fellow at the Technical University of Delft (Netherlands) and the University of Stockholm (Sweden). He has received PhD Prize and Spin Off Award in Universidad de Malaga. Ventura teaches entrepreneurship, innovation in business models, social responsibility, economy of culture and new organizational forms derived from the information technology and communications. His research has been presented and published in the proceedings of regional, national and international conferences and in peer-reviewed journals. He has experience managing research projects, postgraduate academic programs and educational innovation projects.
For discussion and course related questions visit the FORUM.
Course Features
Lectures

13

Quizzes

0

Duration

90 hours

Skill level

All levels

Language

English

Students

11

Assessments

Self
UNIT 1. Startup Entrepreneurs

UNIT 2. Tools

UNIT 3. Building Knowledge