Business Start-Ups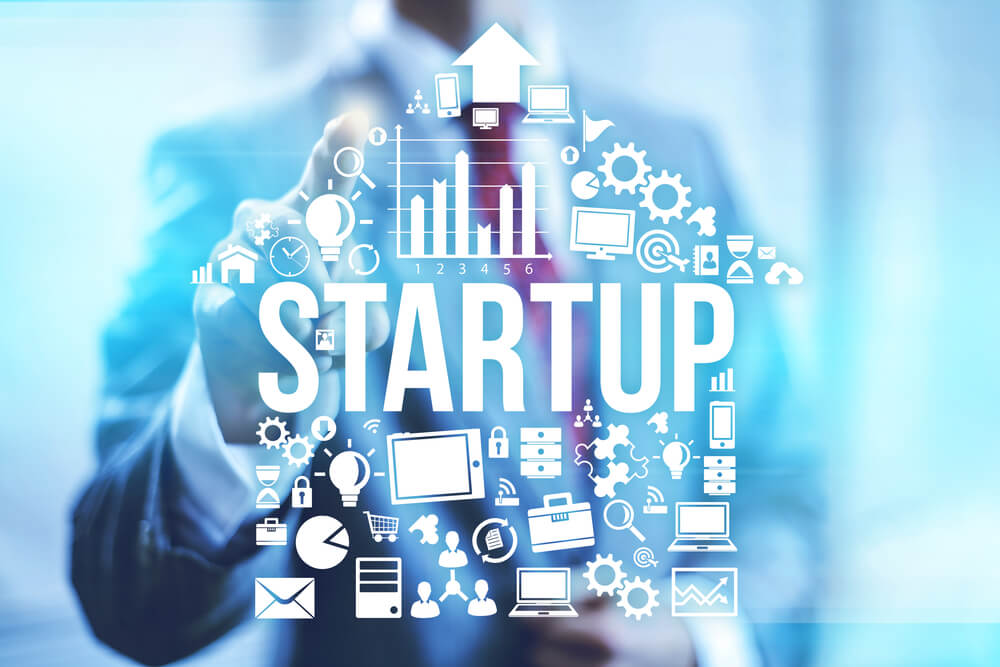 Personal Learning Environment – Lean Startup
Lean Learning Model
You'll notice that this module adopts a standard learning structure: Learn – Build – Measure. It's based on Eric Ries's Lean Startup development model (which we'll come back to again soon).
Lean Startup Methodology
"Lean Startup" is an approach to launching businesses and products based on:
Validated learning,

Scientific experimentation,

Iteration in product launches to shorten development cycles,

Measuring progress and

Feedback from customers.
With this approach, startups can design their products or services without a large initial investment or costly launch.
Eric Ries originally developed this methodology in 2008.
Since then, Lean Startup has gained popularity outside of Silicon Valley, taking root across the globe.
Source: Wikipedia
Science and Lean Startup
As this methodology involves constantly validating our learning, it's essential to act quickly. The idea is to test our hypotheses as soon as possible, rather than waiting until we have a fully finished product. Having a real customer's opinion helps us decide if we're heading in the right direction or if we should change tack.
The scientific method bases its value on a cycle not unlike the one Lean Startup follows. It's important to get to know this cycle and understand how it works. In a nutshell, science works like this:
Observe reality and suggest a problem, conceptualise.

Formulate a hypothesis and expected solutions/results.

Experiment with reality, measure, validate and test.

Analyse the results, check the hypothesis and start again.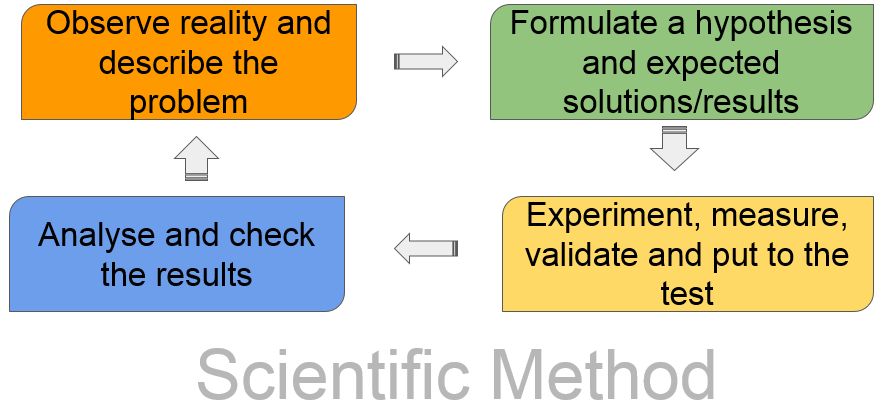 100% Customer, 100% MVP
If science is based on observation and experimentation to obtain results, then Lean Startup is all about compulsive observation of the customer, a move away from the traditional product-centred focus. The aim is to learn and put our hypotheses to the test. The results obtained from the constant validation process with customers will tell us how to proceed. Lean Startup is the complete opposite of the more classic development approach where the product is fully developed and then launched, with the hope that it will hit the mark. This is how the concept of Minimum Viable Product (MVP) was born. It's as simple as working with a basic version of our product, but we'll come back to this later.
The 5 pillars of E.P.A. Lean Startup
ENTREPRENEURS ARE EVERYWHERE. You don't need to be in a garage in Silicon Valley to create a startup. Innovation is open. It can be the response to any problem or situation. This methodology is about knowing how to channel it and, what's even more important, bringing your idea to life.
ENTREPRENEURSHIP IS MANAGEMENT. Creating a startup involves learning about a variety of aspects. For us, an MBA isn't enough; it's much more useful to have a #DIY-MBA, i.e. to learn by doing.
VALIDATED LEARNING. Like the scientific model, all learning has to be validated by your experiments. A startup is built to provide a service or offer a product to our customers. Constantly validating our progress, measuring our results and learning from our mistakes are fundamental in this type of learning environment.
INNOVATION ACCOUNTING. Startups need new types of control, accounting, measures, etc. We have to manage effort and know where to apply it. We have to constantly measure and know if we're reaching our short-term goals. We have to 'innovate our accounting'.
BUILD – MEASURE – LEARN. The main activity of a startup is to transform ideas into products, measure how users respond and then decide whether to pivot or persevere. This cycle should accelerate the process and give us constant feedback.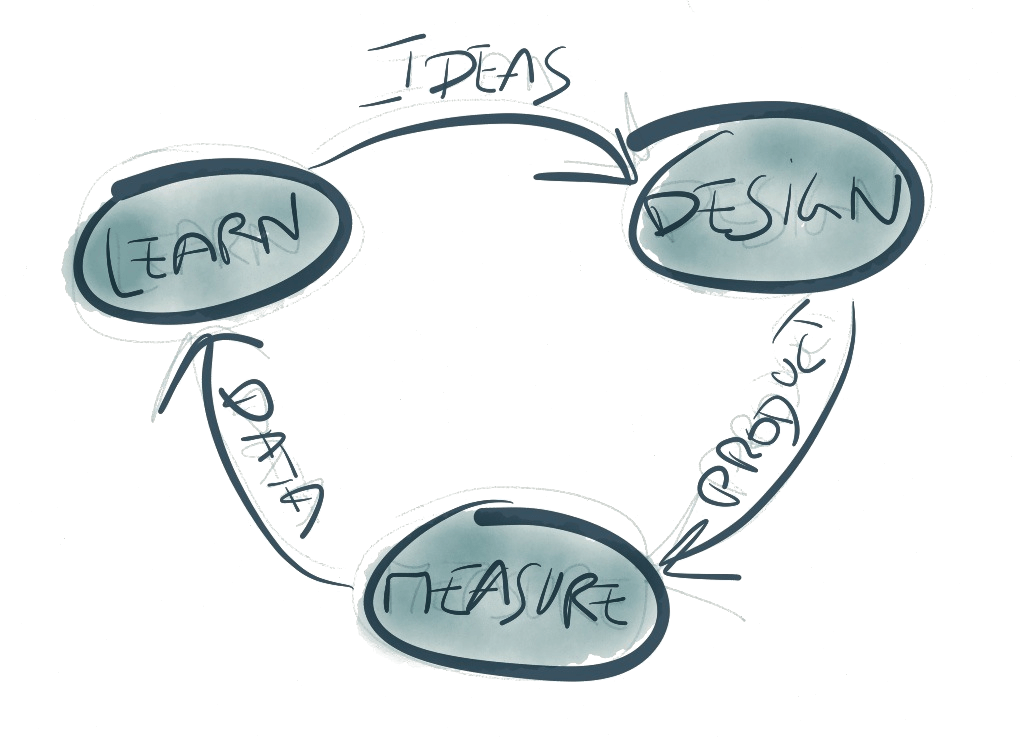 Introduction to the module
Welcome to the Business Startup module.
The goal of this module is to create a startup, provide you with the necessary tools and refine your skills so that you can turn your idea into a business model.
Download here related workbooks before starting the course:
All workbooks in this course please submit to rventura@uma.es (UMA students), s.best@mdx.ac.uk (MDX students), dmiocevi@efst.hr (UNIST students), upon finishing the assignments.
About author
Rafael Ventura Fernández, Ph.D., is Vice-President of Social Innovation and Entrepreneurship at University of Málaga. Ventura joined the University of Málaga in 1995 and has been visiting research fellow at the Technical University of Delft (Netherlands) and the University of Stockholm (Sweden). He has received PhD Prize and Spin Off Award in Universidad de Malaga. Ventura teaches entrepreneurship, innovation in business models, social responsibility, economy of culture and new organizational forms derived from the information technology and communications. His research has been presented and published in the proceedings of regional, national and international conferences and in peer-reviewed journals. He has experience managing research projects, postgraduate academic programs and educational innovation projects.
For discussion and course related questions visit the FORUM.
Course Features
Lectures

13

Quizzes

0

Duration

90 hours

Skill level

All levels

Language

English

Students

11

Assessments

Self
UNIT 1. Startup Entrepreneurs

UNIT 2. Tools

UNIT 3. Building Knowledge